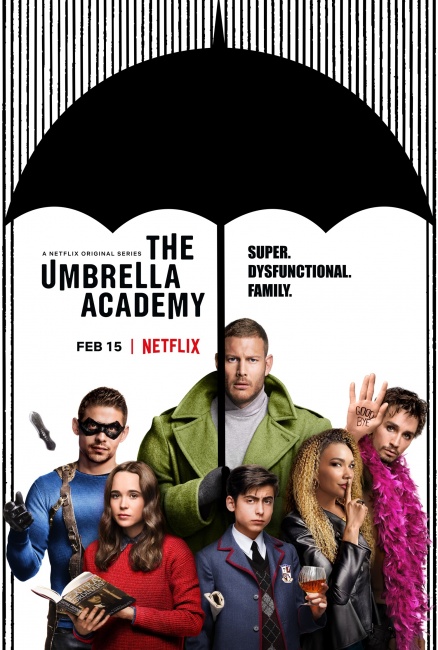 Confessions of a Comic Book Guy is a weekly column by Steve Bennett of Super-Fly Comics and Games in Yellow Springs, Ohio. This week, Bennett looks at the three new comics or comics-adjacent productions: Doom Patrol, The Umbrella Academy, and Kim Possible.
Last Friday three highly anticipated comic-adjacent programs, Doom Patrol, The Umbrella Academy, and the live-action Kim Possible movie, made their debuts. They had three things in common: I very much wanted to see them; I haven't seen them (so far); and they all received a great deal of serious, overwhelmingly respectful mass mainstream media attention.
When similar projects like The Umbrella Academy and Doom Patrol go head to head usually one ends up a loser, but that doesn't appear to be the case here. Individually each series received a great deal of press and mostly positive reviews. But having two series about unconventional superheroes premiere on the same day on competing streaming services created a new context for them: competition, which amplified promotion for them both.
Competing programs about bands of misfit superheroes was an open invitation for stories to compare them, generating headlines like "'The Umbrella Academy' and 'Doom Patrol' Feature Strangely Similar Super-Teams" and 'Umbrella Academy' and 'Doom Patrol' join battle of messed-up super-teams." My favorite being the one that sounded like the title of a Cosmo quiz: "'Umbrella Academy' or 'Doom Patrol': Which Weird Superhero Show Is Right for You?" If these stories didn't do the shows any good, they certainly don't appear to have done them any harm. With streaming shows it's hard to quantify the metrics of success, but if it's anything to go by, both received strong ratings on Rotten Tomatoes (Umbrella Academy a 73, Doom Patrol a 93).
I've never made a secret of the fact that I've literally been a lifelong Doom Patrol fan (see "Confessions of a Comic Book Guy - This Is Actually Happening"), so naturally I was gratified to see the headline of the Rolling Stone piece Go Weird or Go Home: Why 'Doom Patrol' Beats 'Umbrella Academy at the Superhero Game. But the piece itself is worth reading for the way it establishes just how far the superhero show (and television audiences) have come since 2012 when the CW's Arrow debuted:
We're nearly seven years into the modern TV superhero-drama boom, which began with the CW's Arrow. In those early days, when Oliver Queen was running around without a mask and only being called "the vigilante," there was a sense that the people adapting comic books for the small screen felt they had to hold viewers' hands through the whole concept. Even though the big-screen adventures of Iron Man and friends had already proved that audiences could just go with this stuff, television took a more cautious approach to the material. (When Marvel broke into TV a year after Arrow, there were some Season One episodes of Agents of S.H.I.E.L.D. that were barely distinguishable from that night's NCIS.)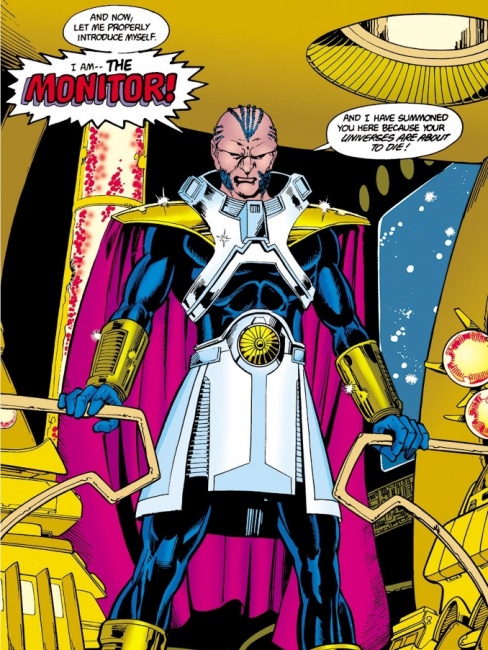 Now of course "the executives who green-light these series, as well as their producers, have become more comfortable embracing the trappings of the source material — and expanding the kinds of stories that can be adapted." Last year the CW aired a three-part "Elseworlds" crossover event over episodes of
Supergirl, Arrow
and
The Flash
that included an appearance by The Monitor. Which was so comic book accurate it drew praise on Twitter from co-creator Marv Wolfman. And this year's crossover is going to be "Crisis on Infinite Earths...."
Of course, it isn't an either/or situation; you are allowed to enjoy both series. In spite of my well established Doom Patrol bias, I'm also a fan of the original Umbrella Academy comics by Gerard Way and Gabriel Ba. And from what I've seen so far of the Netflix Umbrella Academy series it seems to have an X-Men-directed-by-Wes-Anderson (Rushmore, The Royal Tenenbaums, The Grand Budapest Hotel) kind of vibe that I find appealing. I have every expectation I'll enjoy it as much as I did the comics.
But having (repeatedly) seen the extended Doom Patrol trailer, it definitely looks like it will be a lot more fun; bizarre, disturbing fun. My only real qualm about the Doom Patrol episode of Titans had been Bruno Bichir as Niles Caulder. As written, Caulder's behavior already hovered somewhere between suspicious and sinister, but Bichir's accent made Caulder sound like a mad scientist. From what I've seen of Timothy Dalton's portrayal he looks and sounds much more like the character as I've always imagined him.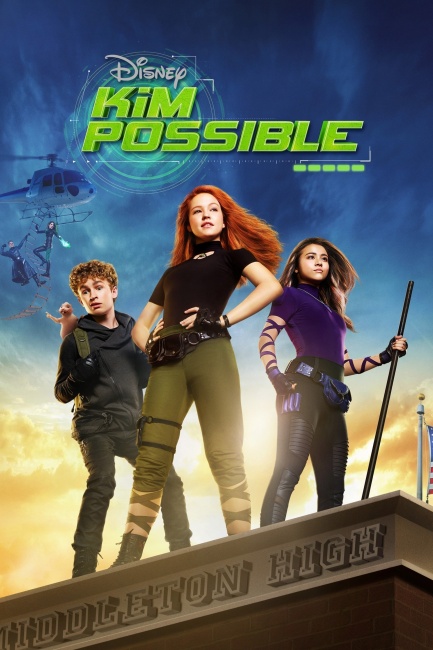 By comparison, the live-action
Kim Possible
movie didn't get nearly as many online reviews, but it definitely was treated with respect. The headline of a
Variety
piece proclaimed
Kim Possible' Boss on Live-Action Movie as 'Wonder Woman' for the 'Prepubescent Set
'. And the
CNN
article
Kim Possible' kicks off Disney live-action adaptation parade
elevated the TV movie to the same league as "this year's theatrical troika of
Dumbo, Aladdin,
and The
Lion King.
But it did have something The Umbrella Academy and Doom Patrol didn't; a red carpet premiere. Among the coverage was All the Celeb Kids Who Showed Up for the Premiere of the New Kim Possible Live-Action Movie, Disney Channel Alum Christy Carlson Romano Steps Out For 'Kim Possible' Premiere, and Family Night Out! Alyson Hannigan Takes Husband and Lookalike Daughters to Kim Possible Premiere. And for the curious of course, there are several videos of the event available on YouTube.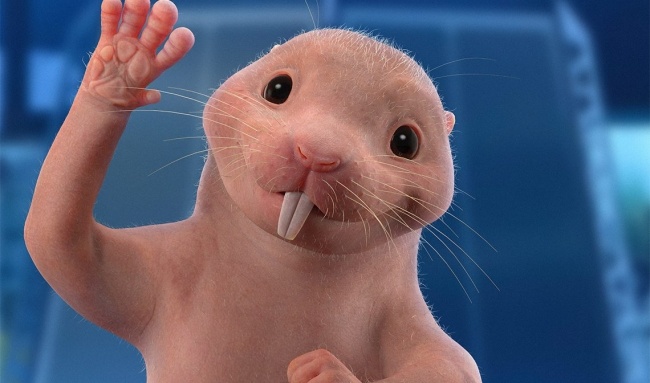 And finally, while some have wondered how they were going to include Rufus, the Naked Mole Rat, loyal pet to Kim's sidekick Ron Stoppable, in the movie, long-time fans of the animated series already knew. The answer comes in the title of an episode about Hollywood making a movie based on Kim's life, "And The Mole Rat Will Be CGI";
Disney's 'Kim Possible' Movie: Get to Know Rufus, the Naked Mole Rat (PHOTO)
.
The opinions expressed in this column are solely those of the writer, and do not necessarily reflect the views of the editorial staff of ICv2.com.