Confessions of a Comic Book Guy is a weekly column by Steve Bennett of Super-Fly Comics and Games in Yellow Springs, Ohio. This week, Bennett looks at the role of comic book movies at the 2019 Academy Awards.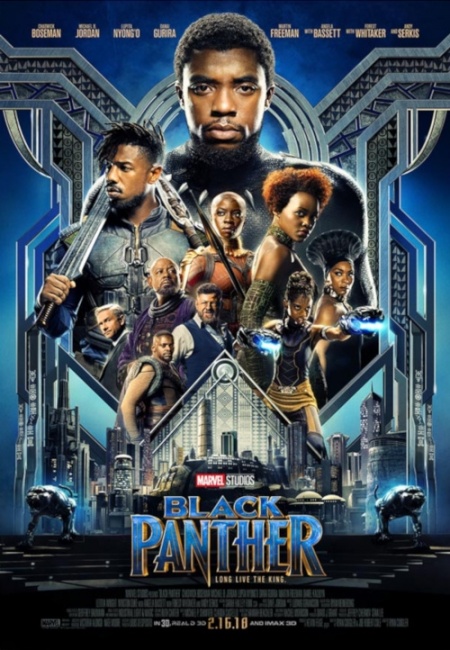 It's probably a safe assumption that like me, most of you didn't watch the Academy Awards ceremony on Sunday but only later learned online the movie
Black Panther
had made history. It was the first comic book movie to be nominated for a Best Picture Oscar and won three, which was nice and all, but it also made a more significant sort of history. Ruth Carter was the first African-American woman to win in the category of Best Costumes and Hannah Beachler was not only the first woman of color to win in the category of Best Production Design she was the first woman to ever be nominated.
Black Panther
also won an Academy Award for Best Original Score and although Kendrick Lamar and SZA's song "All the Stars" from it was nominated for Best Original Song it lost to "Shallow" from
A Star Is Born
. "All the Stars" was the only nominee that wasn't performed during the broadcast because, according to Digital Spy's
Why Oscars 2019 didn't have live performance of Black Panther song 'All the Stars'
, this was due to the fact that "Kendrick Lamar has been spending time in Europe recently and didn't feel he had enough time to put together a performance he'd be happy with."
I'm sorry I missed seeing Trevor Noah, the host of Comedy Central's
The Daily Show
introduce
Black Panther
. Along with being from South Africa Noah had a cameo in the movie, voicing Griot, an A.I. system ('Griot' being a West African term for a storyteller). After talking about growing up under apartheid, he joked "I'd see King T'Challa flying over our village and he would remind me of a great Xhosa phrase, which means 'In times like these, we are stronger when we fight together than when we try to fight apart.'" Xhosa is the most common language spoken in South Africa as well as the Wakanda language in Black Panther. But what the translation Noah gave didn't reveal was that the phrase actually translates as "white people don't know I'm lying," according to
CNN
.
Black Panther
didn't take home the coveted Best Picture statuette which was hardly a surprise. A movie about, as
Black Panther
writer Christopher Priest once put it, "a king who is prone to occasionally leap out of windows dressed in a kitty cat suit" was competing with a slate of "important" prestige pictures for the title. Plus incredibly popular, financially successful ($1.3 billion worldwide) movies usually don't win Best Picture Oscars; it's just not how Hollywood works. But that wasn't always the case.
As the
Entertainment Weekly
piece
How Black Panther is both a popular film and Oscar-worthy
points out, the notion that "popular" movies aren't "awards worthy" is a "relatively recent development." Take for example one of my favorite films (I'm also an old movie fan),
Going My Way,
the Best Picture of 1944, a musical mishmash combining sentimental drama, low comedy, and high culture. It's just the sort of crowd-pleasing entertainment members of the Academy of Motion Picture Arts and Sciences today would never consider Oscar-worthy.
I think
Black Panther
should have won Best Picture but never having seen any of the other nominees in its category not only is my opinion uninformed, it's also irrelevant and immaterial. But having seen it several times, as well as a great many other Oscar-winning movies over the past fifty years, I can pretty safely say it deserved its nomination. For the reasons outlined in a
Vanity Fair
piece,
Yes, Disney Thinks Black Panther Is Best Picture-Worthy
: In an era when the awards show has lost audience, relevance, and its place as a communal cultural moment, Coogler's comic-book movie delivered on all three, and did so with a level of style and craft that rose above its peers in the genre.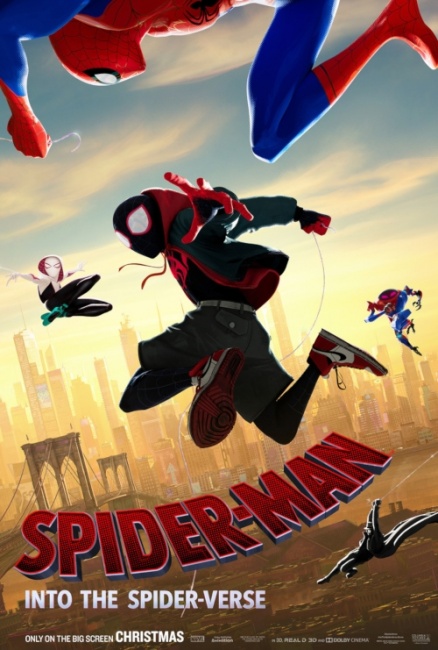 So while
Black Panther
didn't get the Oscar, I'm convinced one day a superhero movie will be awarded Best Picture. One already has:
Spider-Man: Into the Spider-Verse
won the award for Best Animated Feature. Unfortunately, it was a victory somewhat marred by the fact
Into The Spider-Verse's Oscars Acceptance Speech Got Cut Off Before They Could Thank Stan Lee
. Producers Phil Lord and Christopher Miller and co-directors Peter Ramsey and Rodney Rothman all got to speak. Co-director Bob Persichetti had been planning to thank Stan Lee and Steve Ditko, but Producers Phil Lord and Christopher Miller and co-directors Peter Ramsey and Rodney Rothman spoke before him. And when his turn finally came the microphone had been turned off and he never got to say a word.
The opinions expressed in this column are solely those of the writer, and do not necessarily reflect the views of the editorial staff of ICv2.com.