This week's home entertainment offerings include the latest season of Fear the Walking Dead, the first season of the Superman prequel Krypton, Oscar winners Free Solo and The Favourite, plus the solid sports movie sequel Creed II and the better-than-you-might expect comedy drama Instant Family.
TV on DVD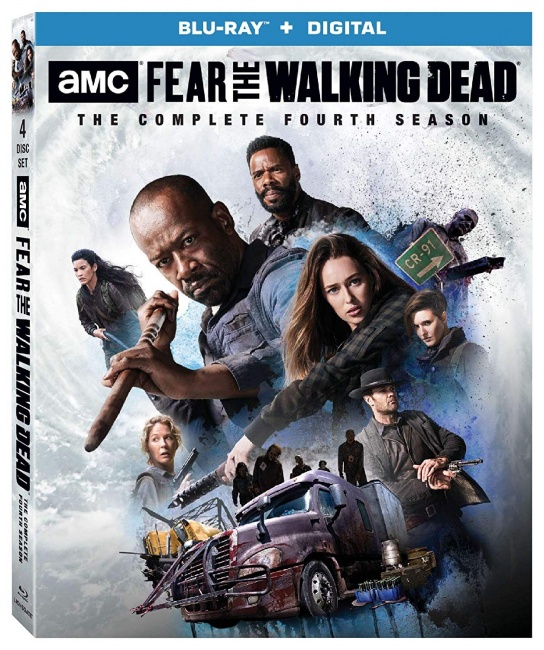 After a fallow period at last there are some TV releases of great interest starting with
Fear the Walking Dead: Season 4
(Starz, $39.99, BD $44.98), the latest season of the companion and prequel to Robert Kirkman's groundbreaking AMC zombie series,
The Walking Dead
.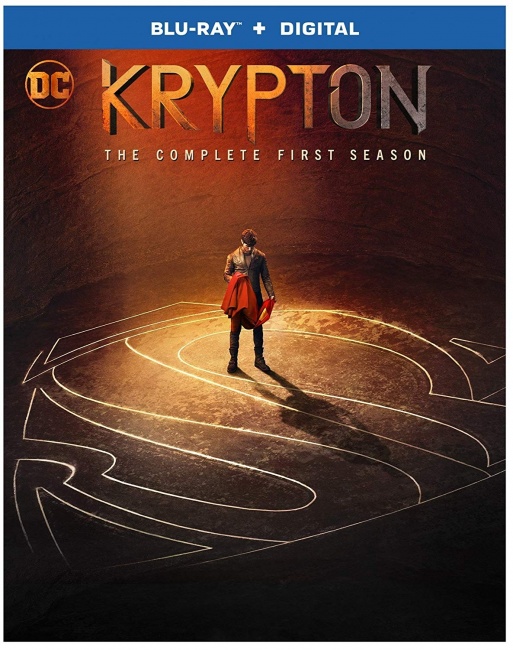 Also of great interest to geek viewers is
Krypton: Season One
(Warner Bros., 600 min., $24.98, BD $29.98), the David Goyer-created Syfy series that takes place on Superman's home planet, but two generations before his birth, and which concentrates on the life and struggles of the Man of Steel's grandfather Seg-El.
Also of interest are House of Cards: Season 6 (Sony, 440 min., $38.99, BD $44.99), the final season of the ruthless political drama, and first without Kevin Spacey as Frank Underwood's wife Claire (Robin Wright) becomes the first female president after her husband is forced to resign, and the Valley of the Boom Miniseries (Nat Geo, 270 min., $24.98), a National Geographic docudrama that mixes fictional and real elements to create a portrait of Silicon Valley in mid-boom.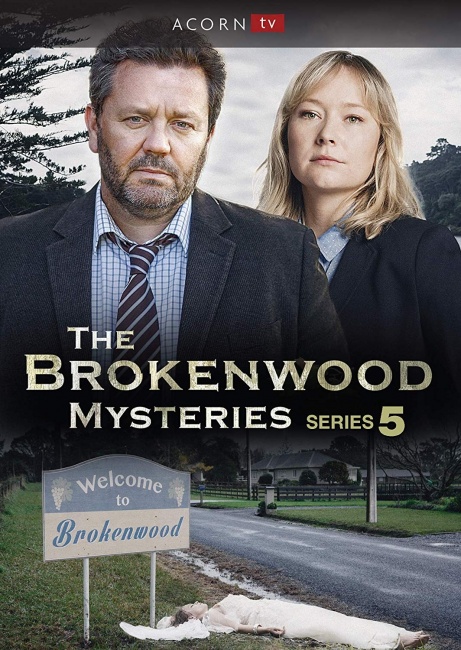 There are two excellent entries from overseas this week, the visually fascinating, New Zealand-set detective series
The Brokenwood Mysteries: Series 5
(Acorn Media, 382 min., $39.98, BD $39.98); and the delightful BBC comedy/mystery series
Shakespeare and Hathaway: Season 1
(BBC, 450 min., $34.98), which is set in contemporary Stratford-on-Avon.
Theatrical Films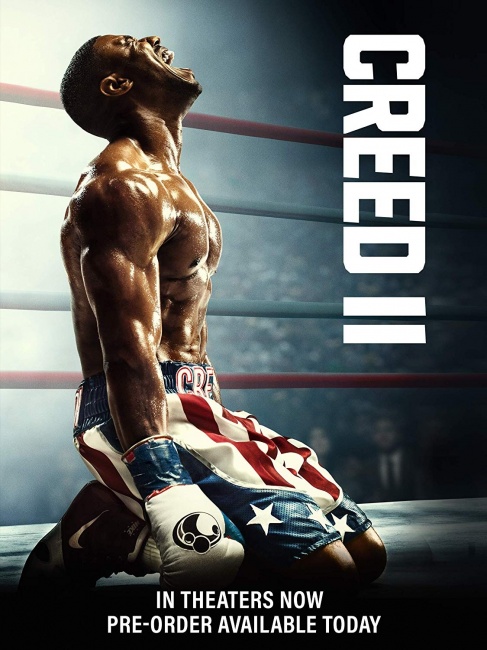 This week's offering with the biggest box office is
Creed II
(Warner Bros., "PG-13," 130 min., $28.98, BD $35.98, 4K $44.98), a sequel to 2015's
Creed
and the eighth installment in the
Rocky
film franchise. While
Creed II
might not be quite as good as its franchise-restoring predecessor, Michael B. Jordan is excellent once again in what is solid entry in the boxing genre (and boxing has proven to be one of the, if not the, most cinematic of sports).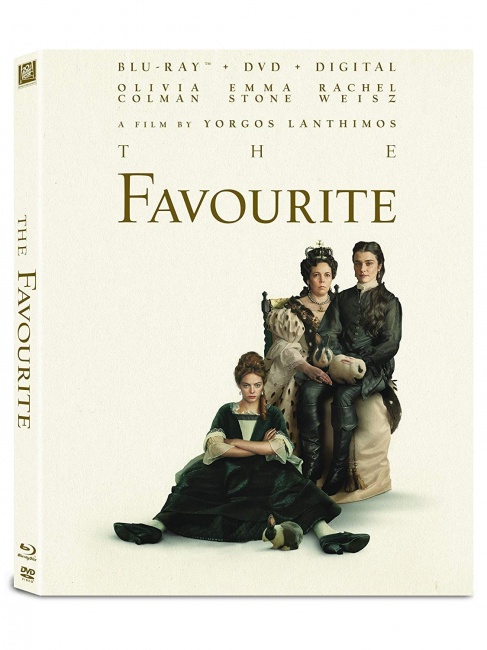 There is a real treat for art movie fans this week in the release of Yorgos Lanthimos' period black comedy
The Favourite
(Fox, "R," $28.98, BD $34.98), a witty, cutting satire of court life during the short reign of Queen Anne. Rachel Weisz, Emma Stone, and Olivia Colman, who won the Oscar for "Best Supporting Actress," are all superb in this "historical" drama that is filled with inventions and anachronisms that actually say a lot more about the 21stt Century than they do about the early 18th Century that the film supposedly portrays.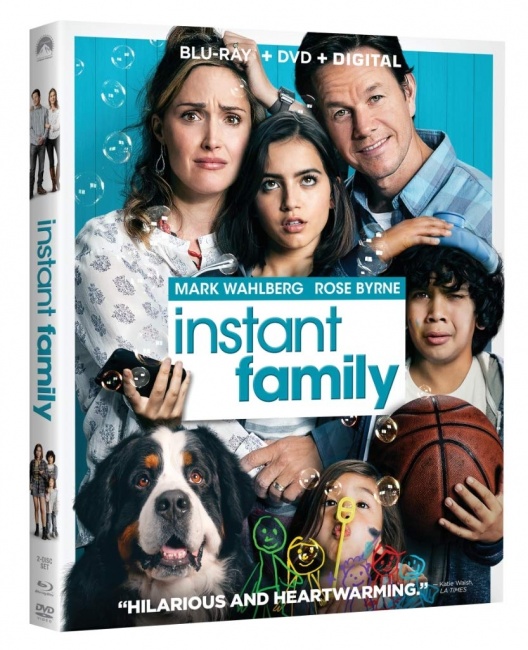 Another well-reviewed film is the adoption comedy/drama
Instant Family
(Paramount, "PG-13," 117 min., $26.99, BD $39.99), which stars Mark Wahlberg and Rose Byrne in a slice-of-life saga that has plenty of humor as well as some highly emotional moments, and yet still managed to earn a solid 81% positive rating on review aggregator Rotten Tomatoes.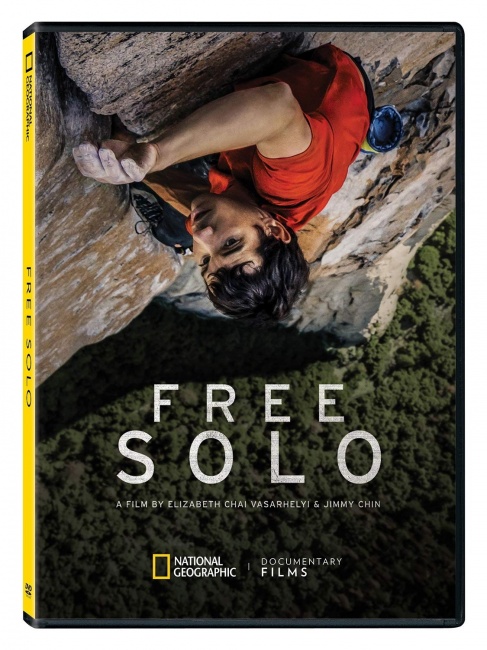 In addition to checking out the Oscar-winning performance of Olivia Colman in
The Favourite
, home video enthusiasts will also be able to check out the Oscar-winning documentary
Free Solo
(National Geographic, "PG-13," 120 min., $24.98), which follows climber Alex Honnold's amazing ascent of El Capitan. The only problem with this release is that there is no BD or 4K to show off the incredible photography by climber Jimmy Chin and his crew.
There are a couple of less successful, but still interesting, releases, the "mother vs. opoid addiction drama" Ben is Back (Lionsgate, "R," $19.98, BD $24.98), which stars Julia Roberts and Lucas Hedges, and Vox Lux (Universal, "R," 114 min., $22.98, BD $29.98), a sort of "art house" American "idol" film about a singer (portrayed by Raffey Cassidy as a teen and Natalie Portman as a 30-something adult), that failed to connect with audiences despite some solid performances (and five songs provided by Sia).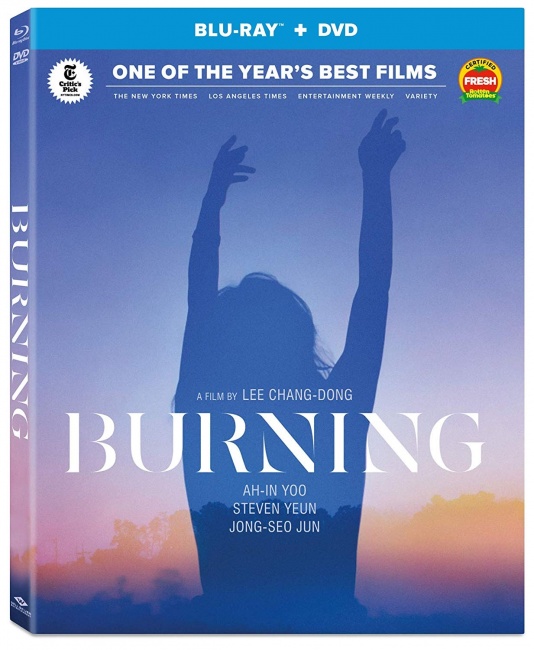 This week's non-documentary release with the most critical acclaim is Korean director Lee Chang-dong's psychological mystery drama
Burning
(Well Go, No Rating, 148 min., $24.98, BD $29.98), which is based on a short story by Haruki Murakami, has a stellar 94% positive rating on Rotten Tomatoes, and was the South Korean entry at the Oscars.
Anime
This week's new releases include the Hakata Tonkotsu Ramens Complete Collection (Funimation, "17+," 300 min., BD/DVD Combo $64.98), which collects the 12-episode 2018 anime series from Satelight directed by Kenji Yasuda and based on the light novel series by Chiaki Kisaki about a detective/hitman, who makes a business out of dispatching professional killers.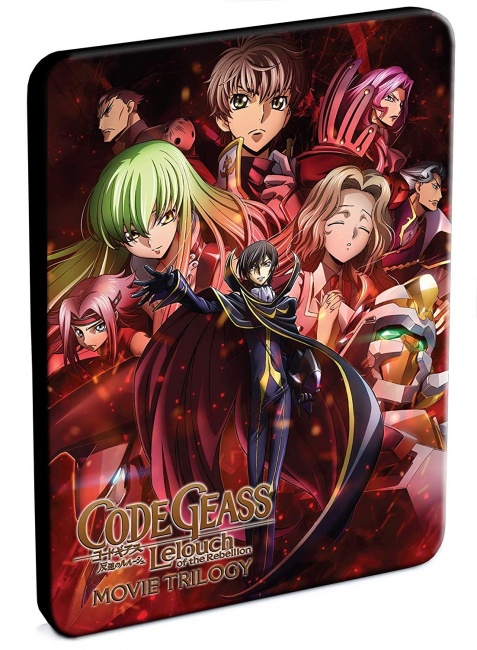 Those who enjoy mecha-themed anime can't go wrong with the Sunrise-produced C
ode Geass.
This week Funimation is releasing three movies recapping the
Code Geass
anime series. All three film were directed by Gori Taniguchi and released in Japan in 2018. The
Code Geass: Lelouch of the Rebellion Movie Trilogy Steelbook
(Funimation, "14+," 406 min., BD $54.98) contains the 3 films,
Initiation, Transgression
, and
Glorification
plus 3 cool art cards.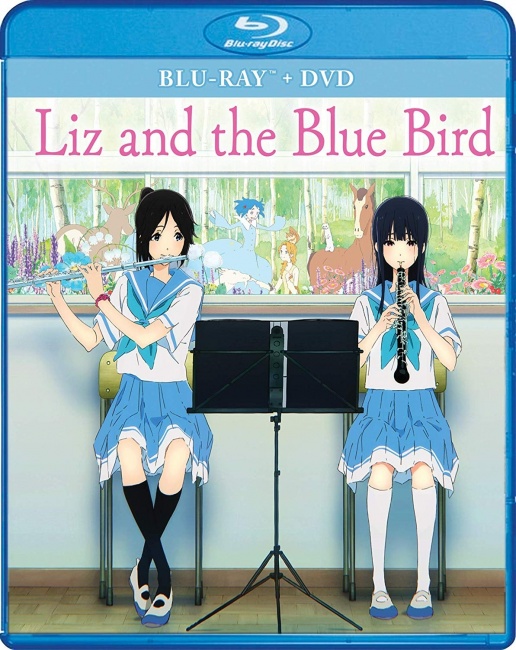 Also due on Tuesday is
Liz and the Blue Bird
(Shout Factory, "10+," 90 min., BD/DVD Combo $26.99), an anime movie directed by Naoko Yamada (
A Silent Voice
) about the changing relationship between two high school girls, one shy and one outgoing as their high school years end and college looms.