This week's home entertainment offerings include the best Transformers movie yet, a gritty Clint Eastwood film based on a true story, a remarkable acting turn by Christian Bale, an animated 1930s pulp magazine/newspaper comic aviation saga, and a superb anime feature about school bullying.
Theatrical Movies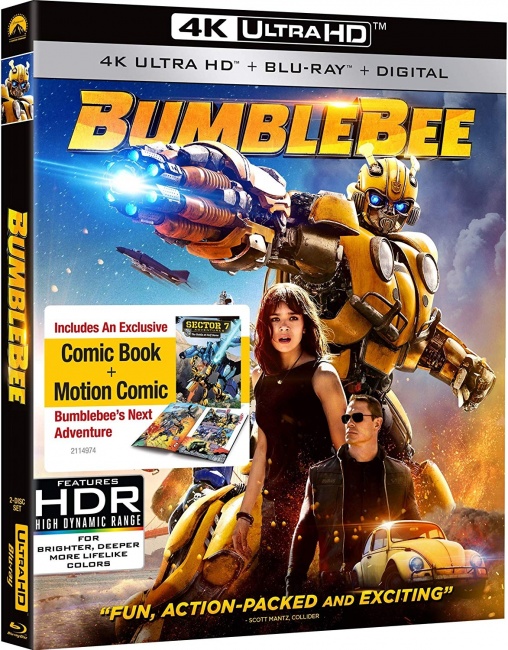 All three of this week's theatrical releases have some interest to geek audiences. First and foremost is
Bumblebee
(Paramount, "PG-13," 113 min., $29.98, BD $37.99, 4K $45.99), the latest (and best)
Transformers
movie. With
Bumblebee
director Travis Knight rescued and revitalized the
Transformers
franchise that Michael Bay had run into the ground.
Bumblebee
has a 93% positive rating on review aggregator Rotten Tomatoes—93% for a
Transformers
movie—that says it all. Also the 4K and Blu-ray editions come with a
Transformers/Bumblebee
comic book (and motion comic) from IDW.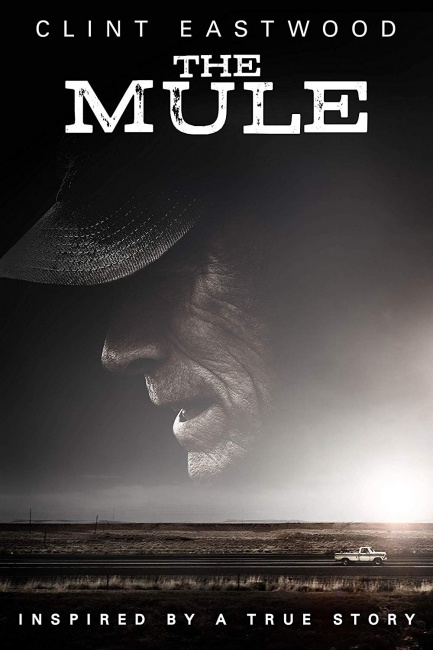 Clint Eastwood's latest film,
The Mule
(Warner Bros., "R," 116 min., $19.96, BD $35.99), is the story of a Korean War vet, who becomes a drug mule for the Sinaloa cartel. Eastwood stars and directs this gritty, well-produced film that is based on a true story.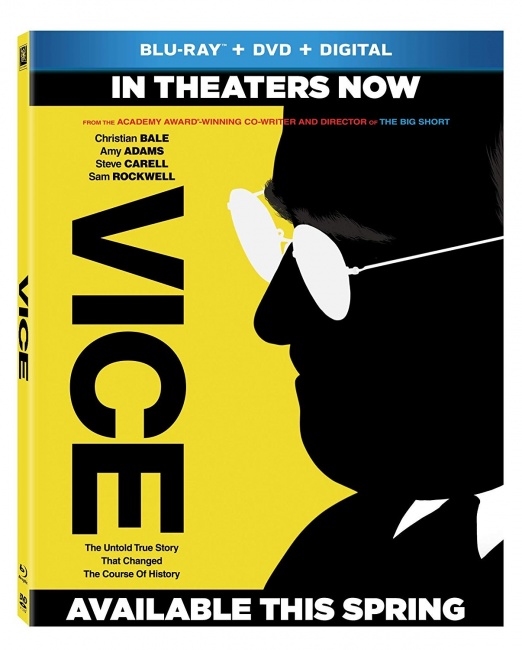 Adam McKay's
Vice
(Fox, "R," $29.98, BD $35.99) is a political "biography" of Dick Cheney, who was Vice President under George W. Bush. Christian Bale is note perfect as the corpulent, cardiac-challenged Cheney, but the film seems to point to a "lust for power" as the operative force behind Cheney's drive to get the U.S. to oust Saddam Hussein, ignoring the neocon ideology behind the foolish notion that the U.S. invasion of Iraq would lead to the spread of democracy throughout the region.
TV on DVD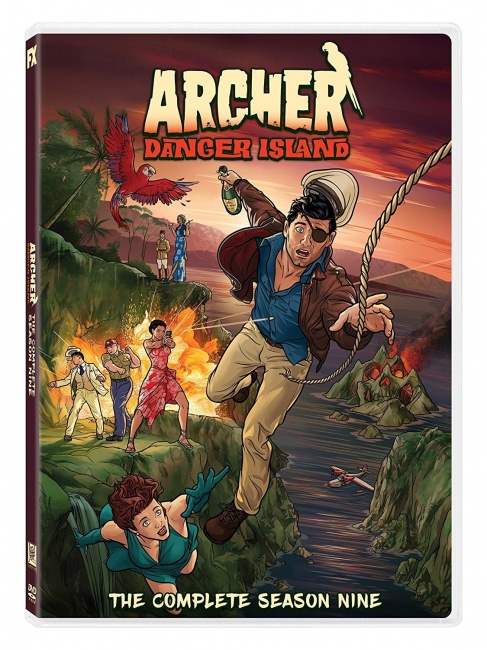 This week's top TV release is the adult animated sitcom
Archer: Danger Island Season 9
(Fox, $29.98).
Season 9
is another time-traveling comatose dream, a
Terry & the Pirates
-like affair that takes place in the South Pacific and includes seaplanes, Nazis, cannibals and more.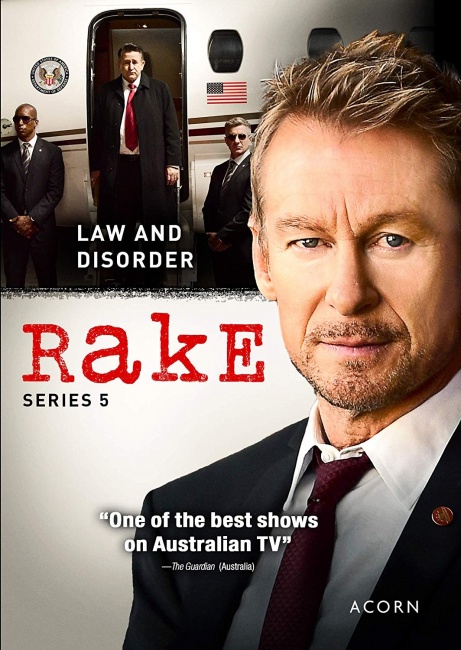 Most of the rest of this week's TV offerings have overseas connections.
My Brilliant Friend
(HBO, $49.99) is an American/Italian co-production, an 8-part miniseries based on the novel by Elena Ferrante; while
The Heart Guy : Season 3
(Acorn Media, 473 min., $59.99) and
Rake: Season 5
are both from Australia.
The Heart Guy
, which is known as
Doctor, Doctor
in Australia, is the story of a big time heart surgeon, who, after a professional misstep, is forced to practice back in his small hometown, while
Rake, Season 5
(Acorn Media, 479 min., $39.99) is the swansong for the comedy/drama
Rake
, which follows the adventures of brilliant, but self-destructive barrister.
Anime
This week's top anime releases include: Basilisk: The Ouka Ninja Scrolls, Part 1 (Funimation, "TV-MA," 300 min., BD/DVD Combo $64.98), which collects the first 12 episodes of the 24-part 2018 TV anime from Seven Arcs based on the historical ninja fantasy seinen manga created by Masaki Segawa, about a 17th Century conflict between two rival ninja clans; the fantasy adventure Dance With the Dragons: The Complete Series (Funimation, "TV-17," 300 min., BD $64.98), which collects the 12-episode 2018 series from Seven Arcs that was based on the light novels created by Labo Asai; the Golden Kamuy Season 1 Limited Edition (Funimation, "TV-17," 300 min., BD/DVD $84.98), which collects the first 2018 series from Geno based on the genre-melding, treasure-hunting adventure/comedy/cooking manga created by Satoru Noda, and includes (in the limited edition) a chipboard box, a special art card, and an 80-page art book with information on the Ainu language and culture; the science fiction comedy/parody Space Battleship Tiramisu (Funimation, "14+," 112 min., BD $34.98), which contains all 13 short episodes from the first season of the 2018 series from Gonzo; plus the latest Dragon Ball series, Dragon Ball Super, Part 7 (Funimation, "TV-8+," 325 min., $39.98, BD $44.98), which contains episodes 79-91 of the new series plotted by Dragon Ball creator Akira Toriyama.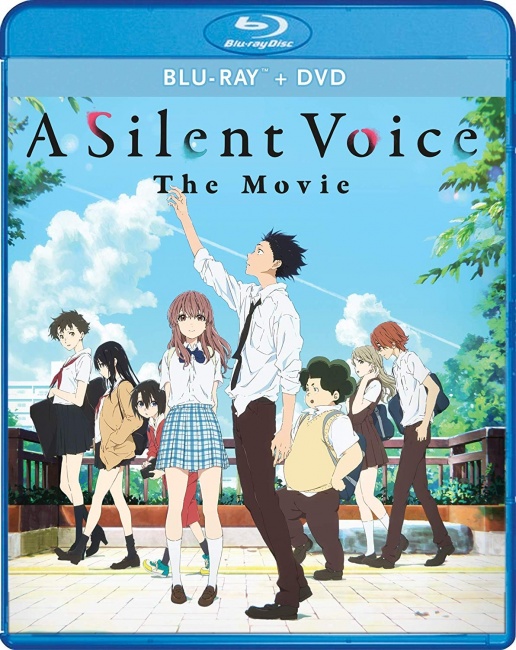 This week's most intriguing anime release is the movie
A Silent Voice
(Shout Factory, 130 min., $16.97, BD $26.99), a powerful look at teenage bullying based on the manga by Yoskhitoki Oima. The
Silent Voice
anime, which was beautifully directed by Naoko Yamada for Kyoto Animation, got a limited U.S. theatrical release and earned an excellent 93% positive rating on review aggregator Rotten Tomatoes.
Also due on Tuesday is a Blu-ray edition of Pokemon Indigo League: Season 1 Collection (Viz Media, "TV-7," 1,300 min., BD $49.99), which collects the 52-episode first season of the Pokemon anime that aired in Japan from 1997-1999.