This week's home entertainment offerings include a better-than-average dog movie, a comedy featuring Will Ferrell and John C. Reilly, a well-made biographical film about Ruth Bader Ginsberg's early career, and another excellent anime feature from director Mamoru Hosoda (Wolf Children).
Anime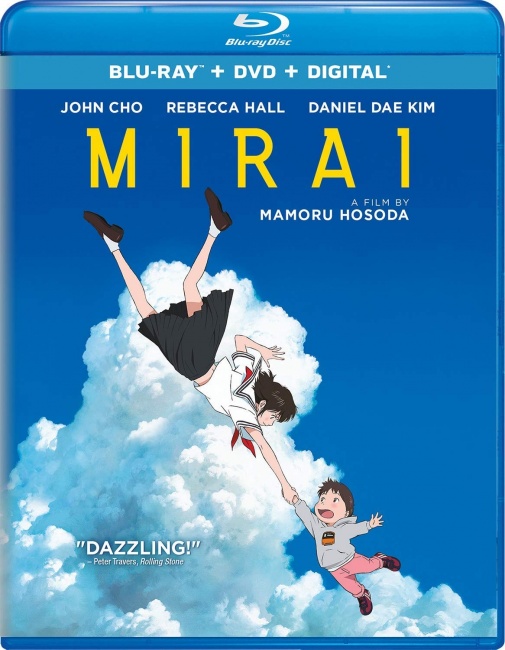 This week's top anime release is Mamoru Hosoda's
Mirai
(Universal, "PG," 98 min., $22.98, BD $29.98), a colorful meditation on family life and sibling rivalry, this sensitive film won 2019 Annie Award for "Best Independent Anime Feature" as well as the Japan Academy Prize and several other prestigious awards to go along with a 92% positive rating on review aggregator Rotten Tomatoes.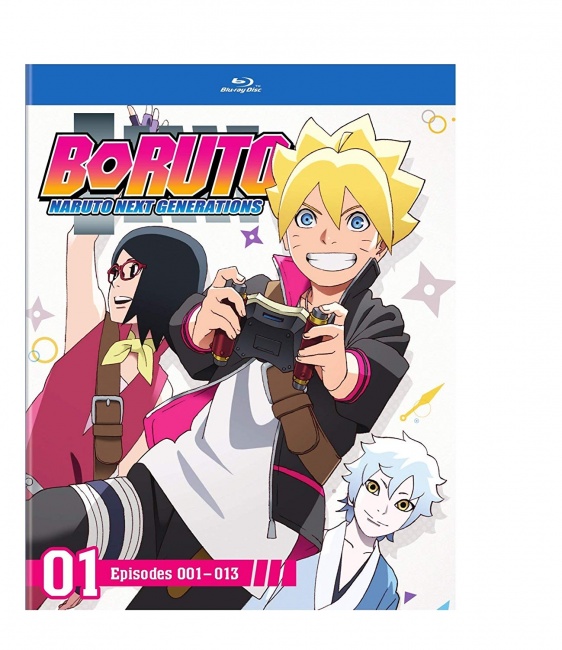 The most interesting anime TV release is
Boruto: Naruto the Next Generation: Set 1
(Viz Media, "TV-14," 325 min., $39.98, BD $44.98), which includes the first 13 episodes of the 2017 anime series from Studio Pierrot that is a spin-off of the mega-popular Naruto manga. Unlike the
Boruto
manga which began by retelling the story of
Boruto: Naruto the Movie
, the TV series serves as a prequel to film set in the time before Boruto and friends formed their ninja team. Both the
Boruto
manga, which sold a million copies in Japan by 2017, and the anime, which has reached over 100 episodes, have been huge successes in Japan.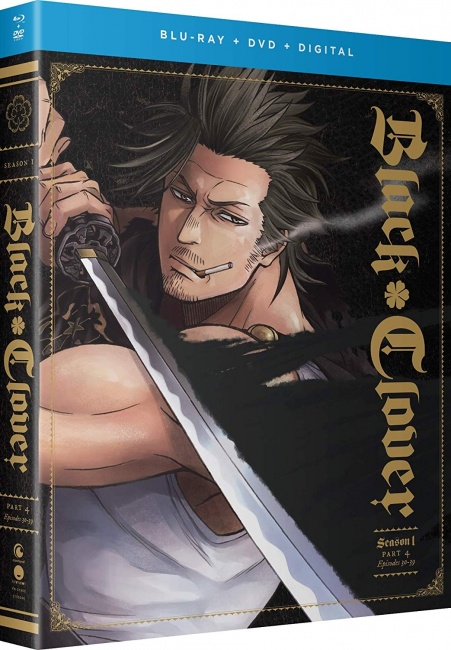 Also of interest is
Black Clover: Season 1, Part 4
(Funimation, "TV-14," 250 min., DVD/BD Combo $54.98), which contains episodes 30-39 of the 51-episode first season of the
Black Clover
anime, which was produced by Avex Pictures in 2018, and which adapts the first nine volumes of Yuki Tabata's fantasy/adventure manga, and which aired on the Cartoon Network's Adult Swim.
Other offerings due on Tuesday include the sexy Is It Wrong to Expect a Hot Spring in a Dungeon? OVA (Sentai Filmworks, "TV-MA," 25 min., BD $19.98); the first North American Blu-ray release for Madhouse's 2007 horror anime Princess Resurrection; Complete Collection (Sentai Filmworks, "TV-PG," 650 min., BD $59.98); and the Pokemon: Diamond and Pearl 4-Movie Collection (Viz Media, BD $29.99).
Theatrical Releases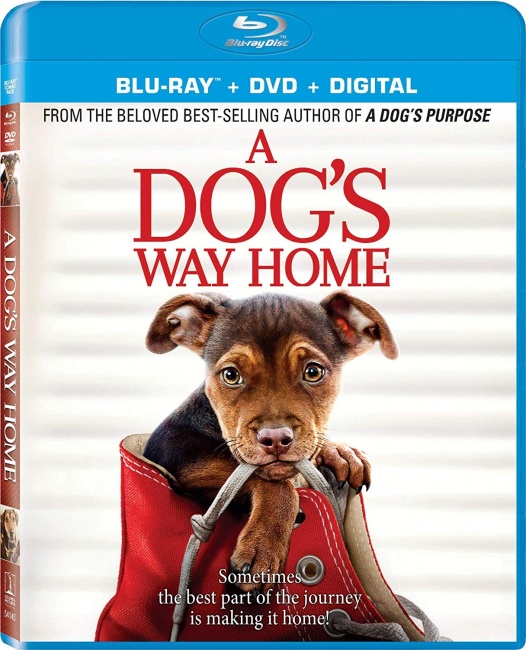 Surprisingly the most successful of this week's movies is
A Dog's Way Home
(Sony, "PG," 192 min., $30.99, BD $34.99), which made nearly $80 million, which means that this modestly budgeted ($19 million) movie was a modest hit—and modest pleasures is just what it delivers. This is a well-made film that will please most dog lovers (and kids), but leave others bored.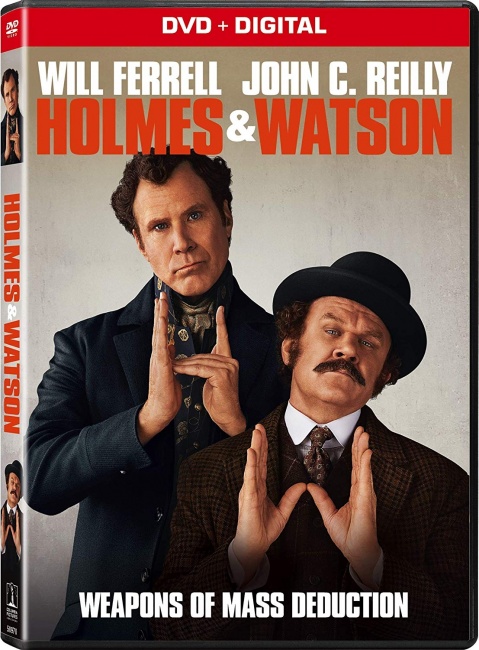 Two other films out on Tuesday were pretty much outright bombs. Even the reliable Will Ferrell and John C. Reilly could save the hapless
Holmes and Watson
(Sony, "PG-13," 91 min., $30.99, BD $34.99), a witless comedy that serves up its best joke as an advertising tagline, "weapons of mass deductions;" while even a major ad campaign couldn't make a hit out of
Welcome to Marwen
(Universal, "PG-13," 116 min., $29.98, BD $34.98), a Robert Zemeckis film based on a true story about the victim of a brutal beating who finds solace (and his memory) by creating a miniature world.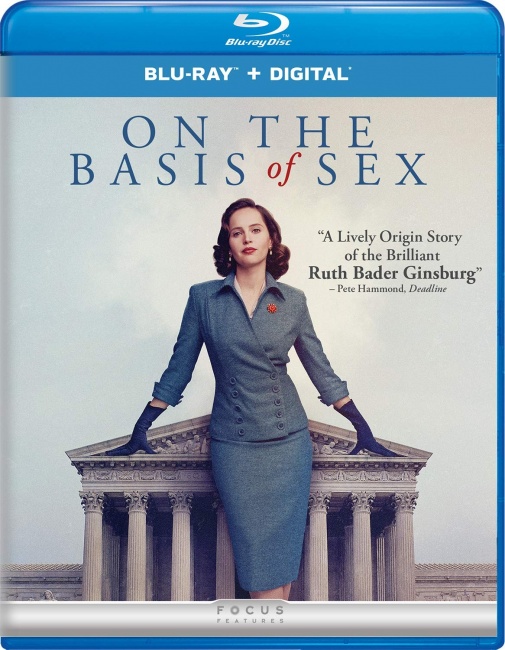 For those who enjoy serious film fare there is
On the Basis of Sex
(Universal, "PG-13," 121 min., $29.98, BD $34.99), a dramatic film based on the career of Ruth Bader Ginsberg, a relentless proponent of women's rights and equality of the sexes before the law.
TV on DVD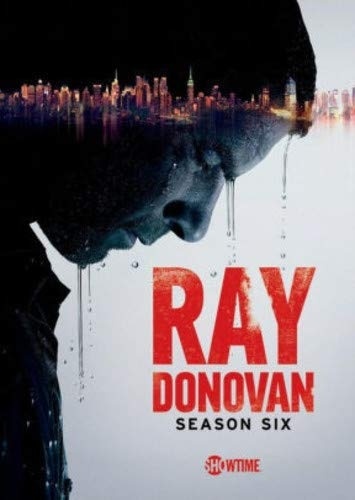 It is slim pickings once again in the TV on DVD category. The top release is
Ray Donovan: The 6th Season
(Paramount, 658 min., $39.98), the Hollywood 'fixer" crime drama starring Live Schreiber.
The only other releases are the (for paranormal fans only) flying saucer "docudrama" Project Blue Book: Season 1 (A&E, $24.98, BD $29.98); and the final season of the edgy single-camera sitcom You're the Worst: Season 5 (Fox, 240 min., $29.95).