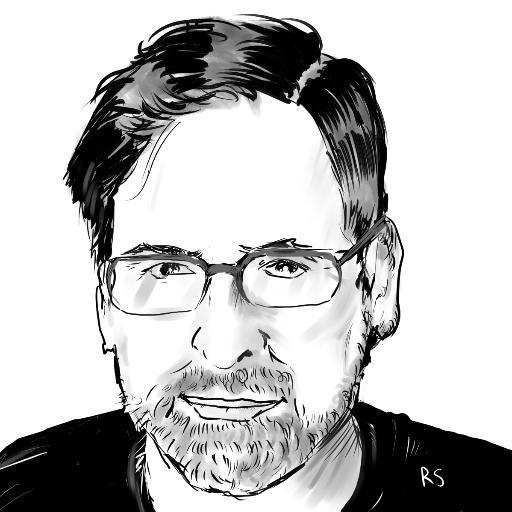 Comic retailers faced with economic headwinds like rising costs and online competition, plus the problems specific to the comics industry like publisher shenanigans and a fickle fanbase, might feel like they are under siege. But it makes matters worse that they have to fight this war with stone knives and bearskins: antiquated store management technology that consumes a lot of time and effort without delivering benefits that help grow the business.
Stu Colson, longtime owner of the Eisner-nominated retailer Heroes for Sale in Auckland, New Zealand, saw all of this first hand. Rather than complaining, Colson, who used to work in the software and database industry, decided to do something about it. Around 2012, he started developing a system to simplify the tasks associated with bringing the store online while cutting down on the information overload that he, his staff and customers were getting from the weekly deluge of new titles and new events.
"I started looking at my emails from publishers," Colson said. "I realized I was getting a ton of material but I wasn't reading very many of them. They weren't relevant, so I tuned it out. That disengagement was trickling down to my customers."
Using data to connect fans to new material.
Colson says he was interested in increasing customer engagement with the material that interested them, by personalizing communications based on their established interests and buying history. "We wanted to get away from that weekly email blast to customers saying 'here's everything that came in this week,' and move toward something that said 'here's the stuff this week that would be interesting to you,' whether that customer was a Batman fan or a reader of Dan Clowes."
Colson saw the technology for personalized email campaigns all around him, but none of the popular tools were tailored to the specific issues and needs of the comic shop. He spent about five years tinkering with software that integrated the store's POS data with email marketing, eventually creating a tool that enabled stores to market to customers on a truly personal level, focusing their attention on material in the vast back pages of
Previews
that they would not ordinarily have seen, as well as stoking their interest in proven titles.
Word spreads fast.
"A few years ago, our store was nominated for an Eisner Spirit of Retail Award, and as part of the application process, we included information about this tool I'd put together," Colson recalls. Retailers judging the award that year contacted him almost immediately about licensing his software, but Colson says it wasn't quite ready yet.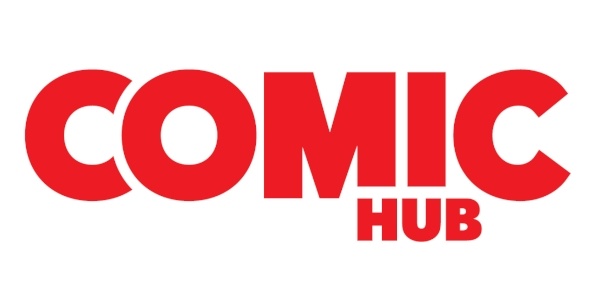 A year later, with the backing of an investor and the support of a development team based in India, Colson debuted his product, ComicHub. By August 2018, twenty or so retailers were using the service. The number is now over 60 and increasing by the week, limited only by how quickly the ComicHub team can get new customers up and running.
In addition to the expanding retail footprint, more than 23,000 customers use the ComicHub app on their iOS or Android device or on the web, to get relevant news and updates, add titles to their pull lists, respond to offers, and explore new material they might like. If this sounds a bit like the first generation comiXology app that the company debuted back in the late aughts, it's not far off – it's just this year's model, except this time bolted to a turbo-charged email marketing engine.
Tools for publishers.
This week, ComicHub announced a complementary service offering for publishers, allowing them to reach and market to fans, in conjunction with and including personalized content from the retailer.
"Publishers use social media for marketing, but the problem is, you're not only reaching customers, you're reaching everyone," Colson says. "This way, publishers can target the fans they know are already interested and already buying." He explains the program fills a gap that sometimes occurs when retailers only market high-margin, big ticket items that are profitable to the store, which might not be the products the publisher wants to emphasize that month.
One of the most ingenious elements of the publisher strategy is the business model. Because ComicHub gives retailers and publishers visibility into campaign performance, it keeps track of how many orders result directly from email campaigns, as opposed to sales the store would already get from existing customers, walk-in traffic or employee recommendations. Consequently, ComicHub charges a small commission only on sales directly attributable to campaigns. "Our goal is to create new sales, not try to skim off the sales the store is already earning," says Colson.
Will Diamond get rough?
The growing success of ComicHub presents a paradox for Diamond. On one hand, the third-party product is helping retailers and publishers increase volume, store traffic, and sell-through, while making ordering less risky with greater visibility into potential demand. It's also displacing ComicSuite and Moby as POS systems, with a process that migrates and preserves all sales history and historical data during an overnight installation of the ComicHub platform.
"We have a great relationship with Diamond as far as I know," says Colson, who has nothing but kind words for the distributor who helps him service a customer base literally on the other side of the world from most of the publishers. "We're offering services that their POS system isn't set up to do. Like them, we are helping to grow the industry, so we hope it will be a friendly competition."
ComicHub has only been in the market for two years, with growth currently limited only by the company's capacity to install and service new accounts.
The opinions expressed in this column are solely those of the writer, and do not necessarily reflect the views of the editorial staff of ICv2.com.
Rob Salkowitz (@robsalk) is the author of Comic-Con and the Business of Pop Culture.