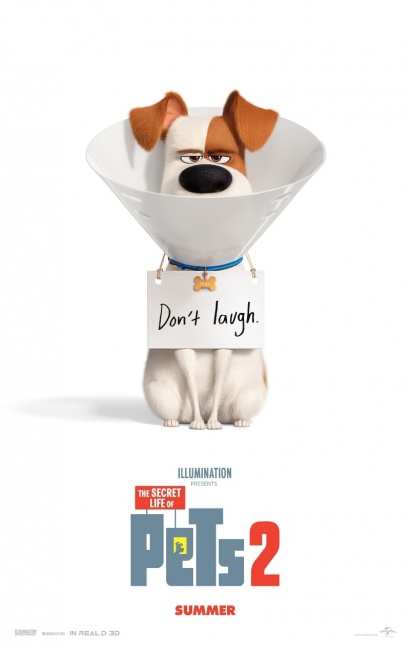 The Secret Life of Pets 2
debuted with $48 million, a massive 54% drop from the opening of the first film in the franchise, but it was enough to top the weekend box office with ease, as Fox's last
X-Men
movie
Dark Phoenix
made sure that the studio's once proud
X-Men
franchise would go out with a whimper rather than bang.
Though for much of this year the box office has been running well behind the record pace of 2018, and the storyline has often been, this chart-topping film over-performed, but it wasn't nearly enough to make up for
Black Panther's
amazing 2018 run, this weekend the top two films opened disappointingly in light of the previous films in their respective franchise, but the box office was actually up an estimated 36% over the same frame last year when
Oceans 8
debuted with $41 million. This early part of the summer was actually a rough period for the box office in 2018, which provides a chance to close the gap. It should be interesting to see how close 2019 will come to 2018 by the end of June.
Illumination Entertainment's
The Secret Life of Pets
was a surprise hit in the summer of 2016 when it debuted with $104.3 million, which is still the record for an original animated feature. Illumination's solid reputation and the film's high-concept premise were enough to propel the $75 million production to an amazing $875 million worldwide cumulative.
Pets 2
earned just $47.1 million in its 3-day debut, which is a major 54% drop from the original film.
Pets 2
could still end up with $150 million or more at the domestic box office, though competition appears to be tougher this summer than it was back in 2016 for the original
Secret Life of Pets
.
Pets 2
didn't appeal very much to the critics, whose reviews are decidedly mixed (currently it is rated just 54% positive on review aggregator Rotten Tomatoes), though audiences gave the film a solid "A-" CinemaScore. Families accounted for 62% of opening weekend crowds with 40% of audience under 17, a sign that
Pets 2
doesn't have the appeal to adults that its predecessor did.
With a cost of just $80 million,
The Secret Life of Pets 2
, which has earned $49 million overseas so far (with major markets like China, Japan, Korea, Germany, France, Brazil, Spain, and Mexico yet to come), will not lose money, but unless things turn around a bit in the domestic market, this could be the last
Secret Life of Pets
film for some time.
Weekend Box Office (Studio Estimates): June 7-9 2019

Film

Weekend Gross

Screens

Avg./Screen

Total Gross

Wk#

1

The Secret Life of Pets 2

$47,110,000

4,561

$10,329

$48,035,000

1

2

Dark Phoenix

$33,000,000

3,721

$8,869

$33,000,000

1

3

Aladdin

$24,500,000

3,805

$6,439

$232,385,926

3

4

Godzilla: King of the Monsters

$15,540,000

4,108

$3,783

$78,597,097

2

5

Rocketman

$14,000,000

3,610

$3,878

$50,498,756

2

6

Ma

$7,820,000

2,816

$2,777

$32,768,075

2

7

John Wick: Chapter 3 - Parabellum

$7,400,000

2,776

$2,666

$138,662,998

4

8

Avengers: Endgame

$4,800,000

2,121

$2,263

$824,365,940

7

9

Pokemon Detective Pikachu

$2,980,000

2,161

$1,379

$137,401,719

5

10

Booksmart

$1,577,259

1,134

$1,391

$17,814,672

3
The box office prospects for Dark Phoenix look even bleaker. It is the first X-Men film ever to open her in North America below the $50 million mark, and Dark Phoenix's $33 million bow is so far from $50 million that it appears that it will also be the first X-Men film to fail to earn at least $100 million in the domestic market.

It has been quite some time since a major comic book-inspired film has flopped so miserably, so it is important to look at some of the reasons for this box office disaster. Right off the bat, the fact that Fox changed Dark Phoenix's release date twice is a very bad sign that the studio knew they had a problem on their hands. While reshoots can sometimes help salvage a foundering film, they often fail to do so while driving up the cost (Dark Phoenix reportedly cost $200 million to produce and will almost certainly end up well in the red).

Reviews don't always play a huge role in how genre films play at the box office, but Dark Phoenix had the worst notices in franchise history (just 23% positive on Rotten Tomatoes), and the fact that the previous X- Men film in the franchise, X-Men: Apocalypse, which opened with $65.5 million in 2016, also received bad notices and bad word-of-mouth certainly didn't help. Word-of-mouth for Dark Phoenix isn't going to help either—opening weekend audiences, which skewed male (57%) and older (61% over 25), gave the film a lousy "B-" CinemaScore.

Comic book fans are also aware that Dark Phoenix would be the last of the Fox-produced X-Men films. With Disney buying Fox, the rights to the X-Men characters will revert to Marvel Studios, who will "reboot" the series at some point in the future, and Marvel Studios has a much better rep with fans than Fox, which destroyed the Fantastic Four franchise, even before it ran the once-promising X-Men franchise into the ground. Fox had also worked the "Dark Phoenix" storyline (in less than sterling fashion) into X-Men: The Last Stand, before tapping it once again for Dark Phoenix.

Dark Phoenix opened in every major world market except japan, earning $107 million ($45 million of that came from China). Given a domestic performance under $100 million, Dark Phoenix will need at least a $550-600 million worldwide total just to break even given the film's massive ($200 million) production cost.

Third place went to Disney and Guy Ritchie's Aladdin, which dropped just 43% as it earned $24.5 million for a $232.4 million domestic total and a $605 million worldwide haul. After stumbling with its "live-action" Dumbo, Disney is back on track with Aladdin. Though its box office performance won't rival Beauty and the Beast's $1.263 billion in 2017, Aladdin is already a definite "win" for the Mouse House in its plan to remake its animated hits as "live-action" properties.

Warner Bros. and Legendary Pictures' Godzilla: King of the Monsters plummeted 67.5% in its second weekend, earning $15.5 million and driving its domestic total to $78. 6 million. The fallout from the disappointing showing of King of the Monsters has already resulted in Warner Bros. pushing back the 2020 release date of the next film in its "kaiju" series, Godzilla vs. Kong.

The Elton John biopic Rocketman slipped 45.6% in its second weekend, earning $14 million to bring its North American total to $50.5 million. Look for this musical to hang around the top ten for quite a while this summer.

Be sure to check back here next weekend to see what happens when Sony introduces Men in Black International to 3,800 theaters, Warner Bros. opens a remake of Shaft in 2,900 venues, and Amazon attempts some adult-targeting counter-programming as the comedy Late Night (which did well in extremely limited release this weekend) goes nationwide.