This week's home entertainment offerings include Shazam!, one of the most entertaining movies yet from the DC Comics Cinematic Universe, plus Fast Color, a totally different kind of superhero film, the first season of the live-action Titans series, a new less expensive complete set of Gerry Anderson's Space: 1999, plus the second collection of the Naruto spin-off, Boruto.
Theatrical Movies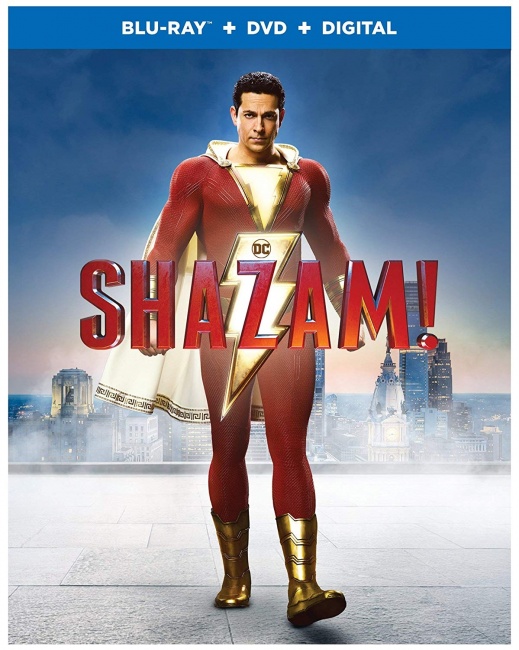 This week's top release is
Shazam!
(Warner Bros., "PG-13," 136 min., $28.98, BD $35.99, 4K $44.95), a movie adaptation of C.C. Beck's Captain Marvel. Unlike the dark tone of the early DCU movies,
Shazam!
demonstrates a light touch and provides the purest and most entertaining example of "the superhero as teenage wish fulfillment" yet brought to the screen, eliciting a few moments of pure onscreen joy, that whatever the film's other minor failings, make the whole thing worthwhile.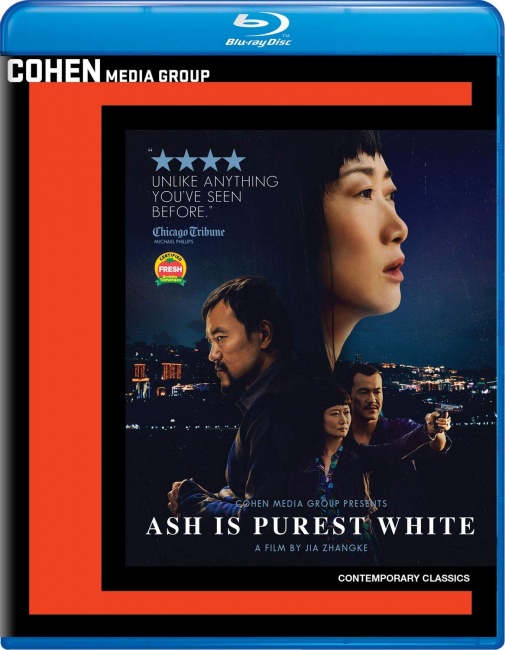 Those who enjoy foreign films have some interesting choices this week including director Jia Zhangke's
Ash Is Purest White
(Universal, 141 min., $24.98, BD $29.98), the compelling story of a woman who takes a rap for her boyfriend, goes to prison for five years, and then tries to find him; and
Dogman
(Magnolia, 103 min., $24.98), another gritty look at Italy's underworld from director Matteo Garrone (
Gomorrah
).
For those who like indie science fiction movies there are several good options including: Julia Hart's
Fast Color
(Lionsgate, "PG-13," $19.98, BD $24.98), a different kind of superhero film about a family of black women with special abilities; director Nia DaCosta's
Little Woods
(Universal, "R," 104 min., $22.98), a well-reviewed contemporary western that revolves around two sisters who return to the family home in the heart of the fracking district of North Dakota; and Joel Potrykus'
Relaxer
(Oscilloscope, 91 min., $34.99, BD $39.99), which takes place in a single room as its protagonist attempts to reach level 256 of the Pac-Man video game.
TV on DVD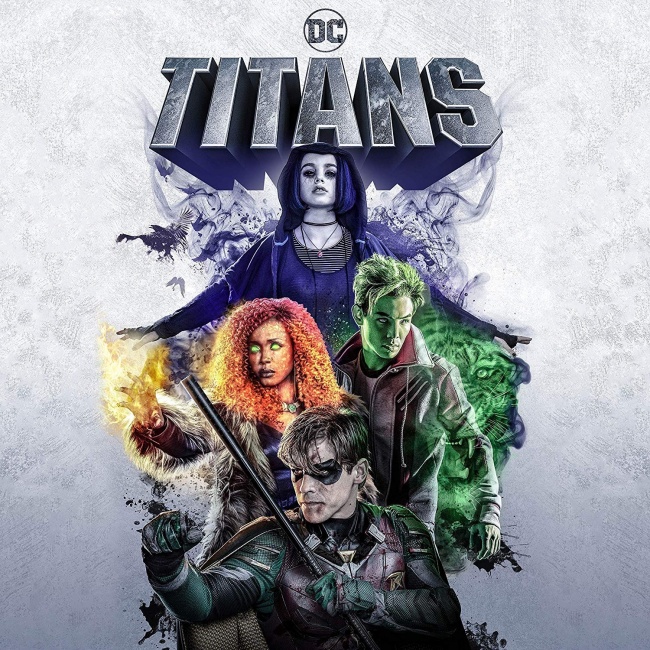 This week's top release is
Titans
(Warner Bros., 528 min., $24.98, BD $29.98), an 11-episode live-action series based on the DC's
Teen Titans
. Although this series showcases some fine work by its young cast, it is dark and violent, and resembles the unsuccessful Zack Snyder DCU movies in that regard. The better episodes contain some humor, but others wallow in a mixture of angst and violence. Still since the series has appeared only on the "less-than-universally-available" DC Universe streaming service, here is a chance for DC fans to own a hard copy version of the first live-action "adult" take on the
Teen Titans
(it has been available to stream on Netflix, Amazon, etc. since March).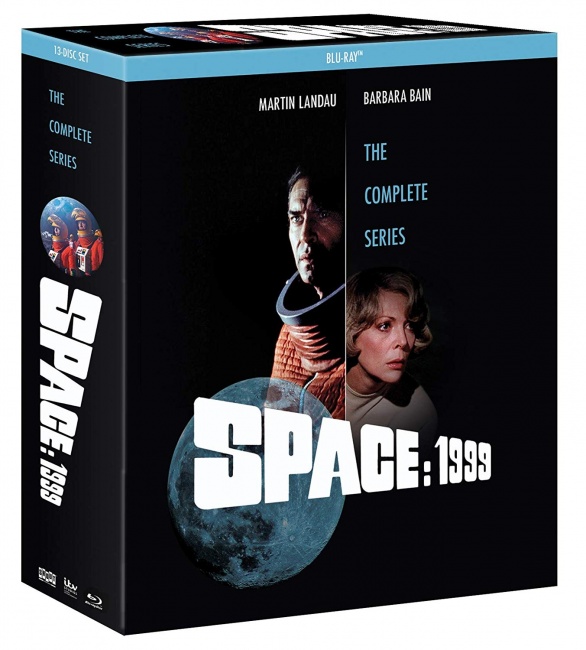 There are a couple of new editions of classic science fiction material that are also of interest:
Space 1999: The Complete Series
(Shout Factory, 2,370 min., $69.97, BD $109.99), which presents the entire 1970s sci-fi series starring Barbara Bain and Martin Landau in newly re-mastered high def (it was previously released in 2010 on BD in two parts, at a higher per episode cost); and
From the Earth to The Moon
(HBO, BD $39.99), a 12-part HBO miniseries from 1998 produced by Ron Howard that does an excellent job of detailing the Apollo missions to the Moon.
The only contemporary American TV series due out on Tuesday is the penultimate season of the CBS police procedural Criminal Minds: Season 14 (Paramount, 627 min., $55.98), and the only vintage release is the animated Garfield and Friends: Season 1 (PBS, 311 min., $14.98), which offers nicely re-mastered video, but which unfortunately dispensed with the original 4:3 screen ratio in favor of the modern 16:9.
Anime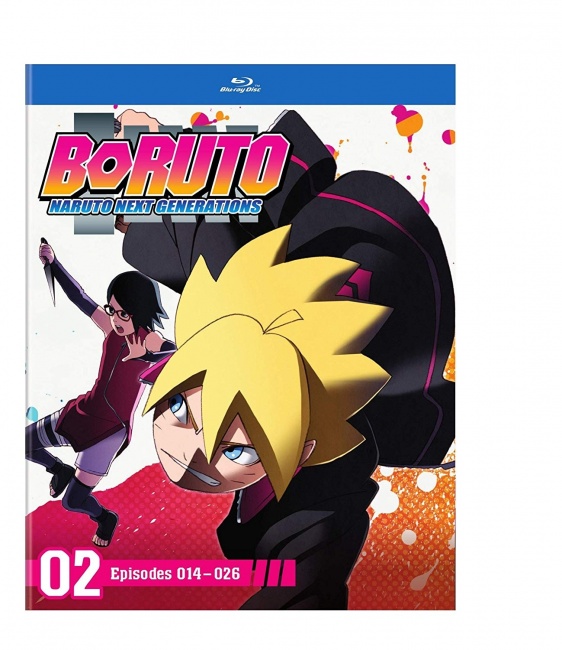 This week's top anime release is
Boruto: Naruto the Next Generation—Set 2
(Viz Media, 325 min., $39.98, BD $44.98), which includes episodes 14-26 of the ongoing anime series from Studio Pierrot, which is based on the manga by Ukyo Kodachi and Mikio Ikemoto that spun off from the classic martial arts manga
Naruto
by Masashi Kissimoto. Both the manga, which has sold over 1 million copies in Japan, and the anime adaptation have been well received by
Naruto
fans.
This week's other new (to North America) anime release is Fuuka: The Complete Series (Funimation, 300 min., Subtitles Only, BD $64.98), a 12-episode 2017 series from Diomedea that is based on the manga by Koji Seo. This music-heavy anime romantic drama is set in the world of idol singers and J-pop bands and was simulcast by Crunchyroll.