Another month with five Tuesdays yields few items of extensive interest, though the thriller The Intruder and the rom com Long Shot both have their moments, and Bojack Horseman remains one of the more interesting American adult animated shows, and for those interested in 1960s animation can check out the 1967 sci-fi cartoon Johnny Cypher in Dimension Zero, which was animated in Japan.
Theatrical Movies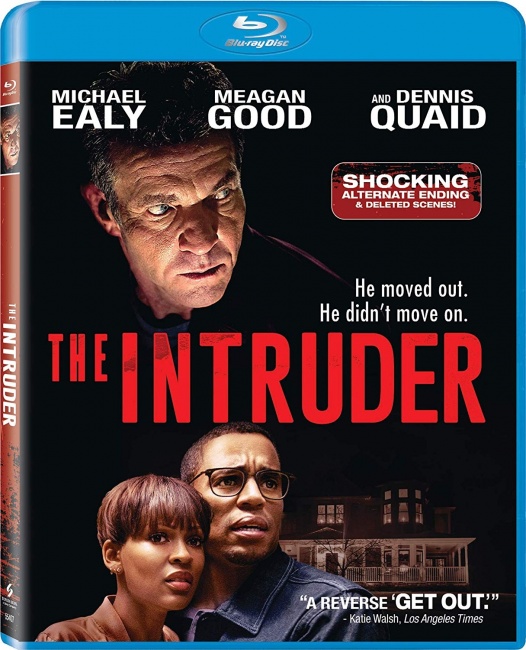 All three of this week's movies were released with little effect on the same weekend (one week after
Avengers: Endgame
, not exactly when the studios drop their biggest hits). The one that did the best was the thriller
The Intruder
(Sony, "PG-13," 102 min., $30.99, BD $34.99) about a middle class African-American couple that buy a house in Napa Valley only to be hounded by the house's previous owner, who is played with relish by Dennis Quaid. Audiences liked
The Intruder
(74% positive on Rotten Tomatoes fan meter) a lot more than the critics, who gave the film just a 31% positive rating.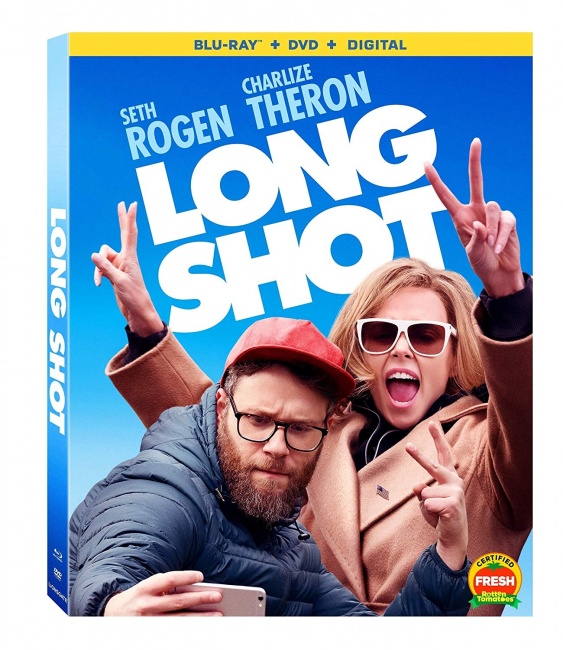 Also debuting in theaters on May 3 was the romantic comedy
Long Shot
(Lionsgate, "R," 122 min., $29.95, BD $39.99), which the critics liked (81% positive on RT) a lot more than audiences, who gave it a so-so "B" CinemaScore. Still this oddball pairing of Seth Rogen and Charlize Theron, which takes on a number of political issues with finesse and humor, could be worth a viewing in the aftermarket—after all the once popular rom com genre has fallen on hard times in the streaming era.
The third film due out on disc this week is Ugly Dolls (Universal, "PG," 88 min., $29.98, BD $34.98), a computer-animated musical film featuring the voice of Kelly Clarkson, Nick Jonas, and Janelle Monae. While the film's message is a good one, Ugly Dolls lacks the visual and narrative panache of Hollywood's top tier animation studios (Pixar, Disney, Illumination, and Dreamworks).
TV on DVD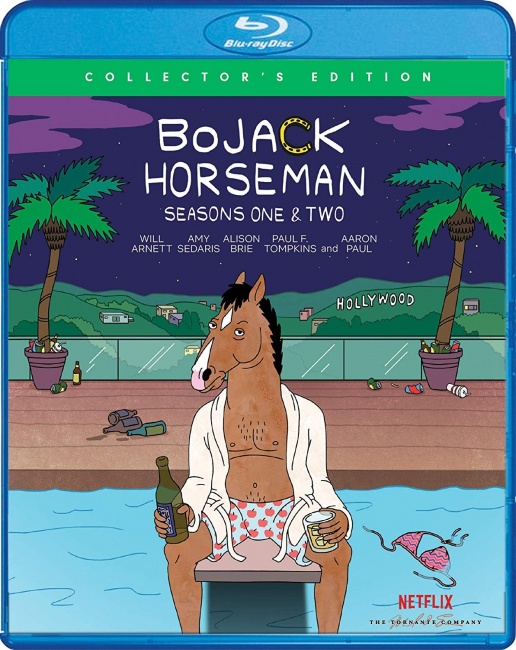 Just two American releases this week, the supernatural sitcom,
The Good Place: Season 3
(Shout Factory, 300 min., $19.99), and the adult animated comedy
Bojack Horseman: Seasons 1&2
(Cinedigm, 600 min., $34.98, BD $54.99), which stars Will Arnett in a surreal black comedy series from Netflix that takes on more social issues than you can count.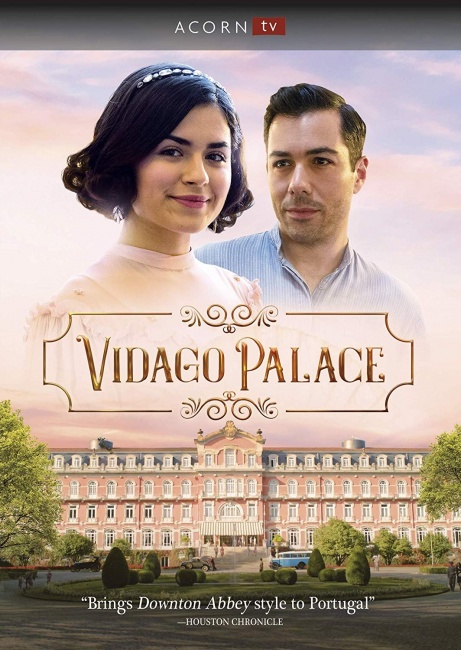 Overseas offerings include the PBS/BBC period mystery
Grantchester: Season 4
(PBS, "PG-13," 360 min., $29.98), which takes on racism in the 1950s in
Season 4
, as well as the established Canadian period mystery drama,
Murdoch Mysteries: Season 12
(Acorn Media, 792 min., $49.99), and the posh period drama
Vidago Palace
(Acorn Media, 360 min., $29.98), which takes place in Portugal in 1936 (it is subtitled), and should appeal to those who enjoyed
Downton Abbey
.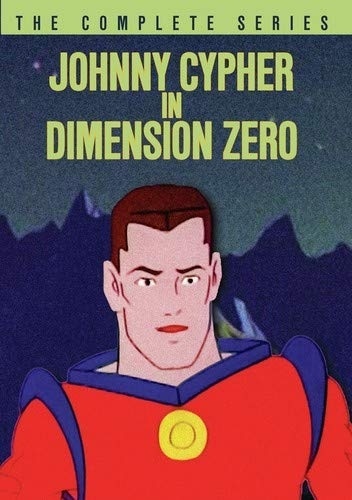 The lone vintage TV release of interest is
Johnny Cypher in Dimension Zero: The Complete Series
(Warner Archives, $24.98), which collects the 131 six-minute episodes of the 1967-68 science fiction animated series that was written by Peter Fernandez, Sid Jacobson, and Alan Riefe and animated by Japanese anime studios. The series was syndicated here in the U.S. and broadcast on Fuji TV in Japan.
Anime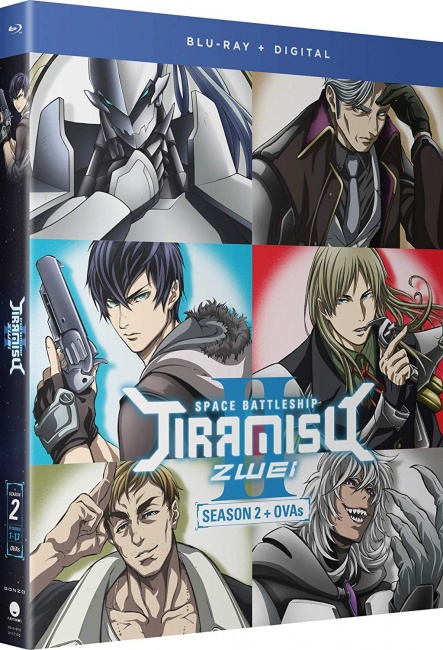 This week's only new anime release is
Space Battleship Tiramisu Zwei Season 2
(Funimation, "TV-14," 120 min., BD $34.98), which contains episodes 1-13 of the second season of the science fiction comedy plus four OVAs produced by Gonzo in 2018 and based on the manga by Satoshi Miyazawa.