This week's home entertainment offerings include Sony's attempt to revive the comic book-based Men in Black franchise, an Olivia Spencer horror movie, a smart and savvy coming-of-age film directed by actress Oiivia Wilde, plus the latest episodes of Bob's Burgers and the breakout superhero anime series My Hero Academia.
Theatrical Films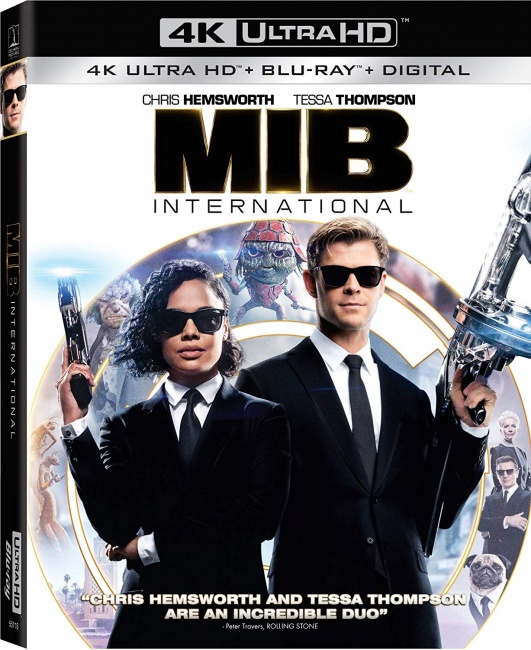 Sony's attempt to revive the
Men in Black
franchise with the spin-off
Men in Black International
(Sony, "PG-13," 115 min., $19.98, BD $24.98, 4K $29.99), was unsuccessful as the film disappeared in a sea of summer competition. But those who enjoyed the original
MIB
films (based on the Malibu comics by Lowell Cunningham), will find this version worth a viewing if only for the sparkling relationship between Chris Hemsworth and Tessa Thompson.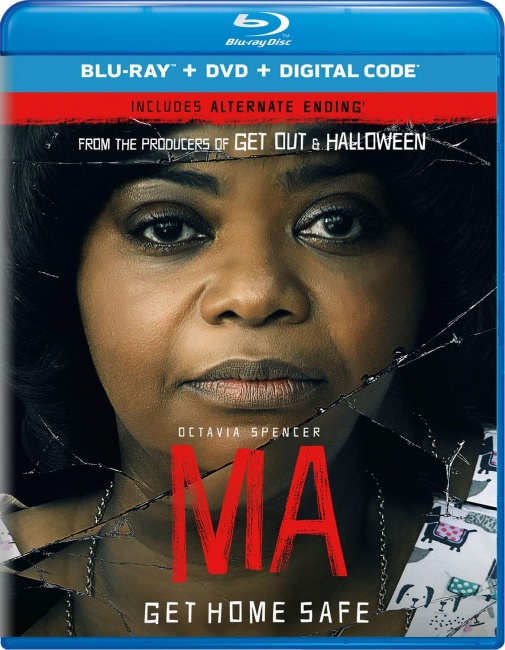 This week's horror movie offering is more interesting than most.
Ma
(Universal, "R," 100 min., $22.99, BD $24.99) features a powerhouse performance from Octavia Spencer as a lonely middle-aged women, who befriends and then torments a group of teens. Unfortunately the movie doesn't make the most of its psychologically-compelling premise, but it's still worth a viewing for horror fans.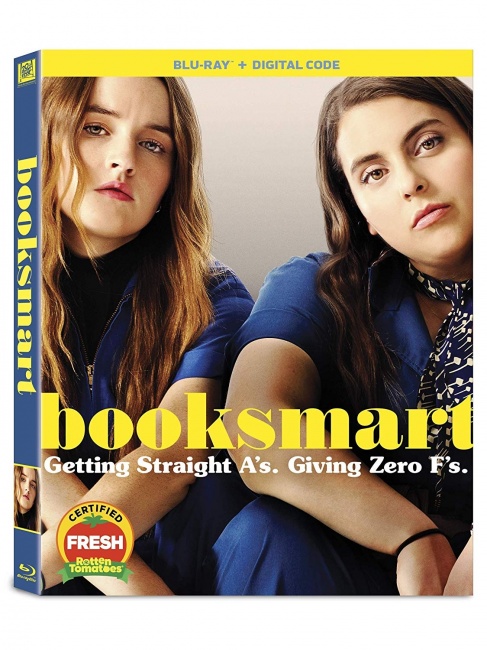 Perhaps the best film of the week is Olivia Wilde's
Booksmart
(Fox, "R," $29.98, BD $24.99), a coming-of-age comedy/drama that the critics loved (97% positive rating on Rotten Tomatoes), and which found enough of an audience to make $24 million at the domestic box office. While that's pretty good for an indie film like this film festival darling, it should have done even better, and is definitely worth seeing.
TV on DVD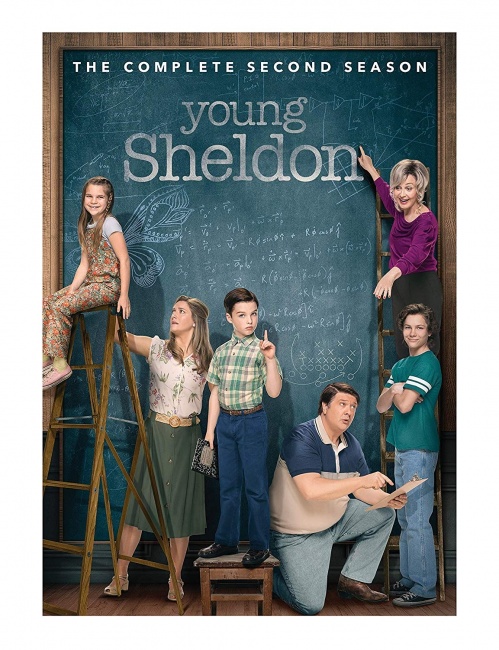 Lots of comedy releases this week led by the animated (and often hilarious)
Bob's Burgers: Season 9
(Fox, 484 min., $29.98), as well as the charming and insightful
Young Sheldon: Season 2
(Warner Bros., $39.98); plus the family-friendly
The Goldbergs: Season Six
(Sony, 496 min., $29.98); the lively new ABC sitcom
Single Parents: The Complete First Season
(Fox, $29.99); and the refreshingly diverse
Fresh Off the Boat: Season 5
(Fox, $29.99).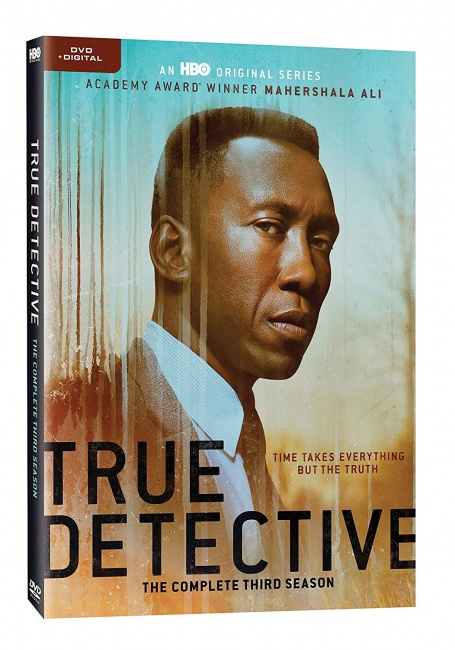 The best of the drama series due out on Tuesday is
True Detective: Season 3
(HBO, $49.99), which collects all 8 episodes of Season 3, which starred Mahershala Ali, and marked a return to form for a show that suffered a very bad sophomore slump. Another strong dramatic release (from one of the best series on network TV) is
Bull: Season 3
(Paramount, $55.98); and then there are the rap-infused drama
Empire: Season 5
(Fox, 826 min., $49.98), and the extremely long-in-the-tooth
NCIS: Season 16
(Paramount, $55.98).
Anime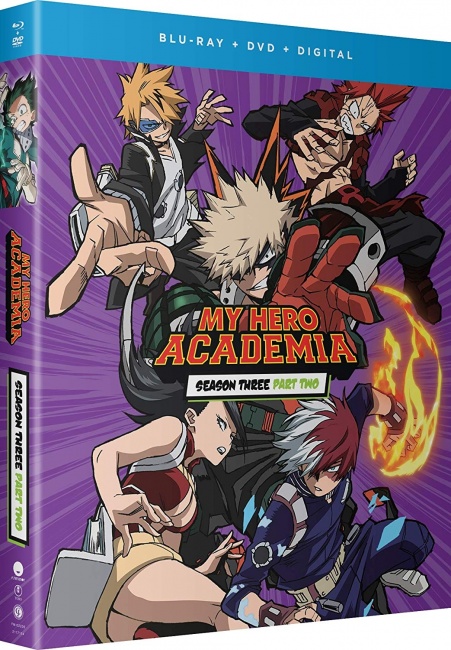 This week's top release is
My Hero Academia: Season 3, Part 1
(Funimation, "14+," 325 min., $39.98, BD $64.98), which contains episodes 51-63, the last 13 episodes of the 2016-2018 series from Bones that is based on the superhero fantasy manga by Kohei Horikoshi that dominates American bookstore manga sales (see "
July 2019 BookScan
") thanks to the fact that anime has aired on Adult Swim.
This week's other anime releases include the video game-based Ace Attorney: Season 2, Part 1 (Funimation, "TV-14," 300 min., BD/DVD $64.98), which contains the first 12 episodes of the 2018 series from CloverWorks (formerly A-1 Pictures) that adapts the third Ace Attorney game, Trials and Tribulations; Kakuriyo: Bed & Breakfast For Spirits, Season 1, Part 2 (Funimation, "TV-14," 325 min., BD/DVD Combo $64.98), which collects the final 13 episodes of the 2018 anime from Gonzo based on the light novels by Midori Yuma; and the subtitles-only The Tatami Galaxy: The Complete Series (Funimation, "TV-MA," 275 min., $49.98), which collects the 2010 anime from Madhouse based on a Japanese campus novel about a freshman, whose life unfolds in four distinct stories, each predicated on his joining a different university society.