This week's home entertainment releases include Danny Boyle's diverting musical fantasy Yesterday, remakes/updates of Child's Play and Shaft, a "girl with guns" action film from Luc Besson, plus the latest season of DC's Legends of Tomorrow, and a complete, 14-disc collection of the original 1980s Voltron.
Theatrical Films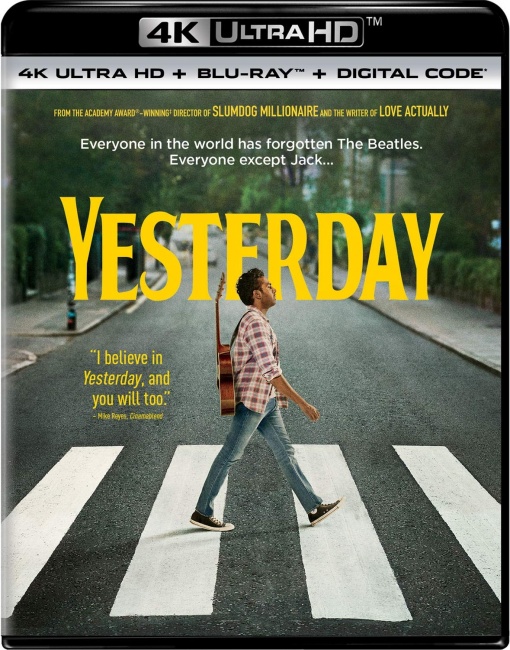 This week's top release is Danny Boyle's
Yesterday
(Universal, "PG-13," 117 min., $19.99, BD $24.99, 4K $29.99), a musical fantasy that takes place after a global blackout leaves only one person on Earth, a struggling musician played by Dev Patel, who remembers the Beatles songs. If
Yesterday
doesn't quite live up to its fantastical premise, it remains one of this year's more enjoyable films.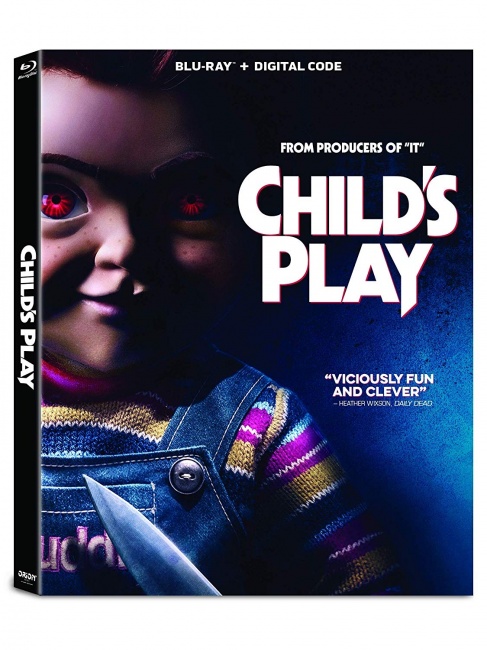 Horror movie fans can check out Lars Kievberg's remake of
Child's Play
(MGM, "R," $29.98, BD $34.98). The original was scarier, but this one has a bit more macabre humor, and Mark Hamill voices Chucky.
Speaking of remakes, the new version of Shaft (Warner Bros., "R," 111 min., $19.99, BD $24.98) didn't please the critics or attract much of an audience, much less do anything to burnish the image of Gordon Park's groundbreaking 1971 film.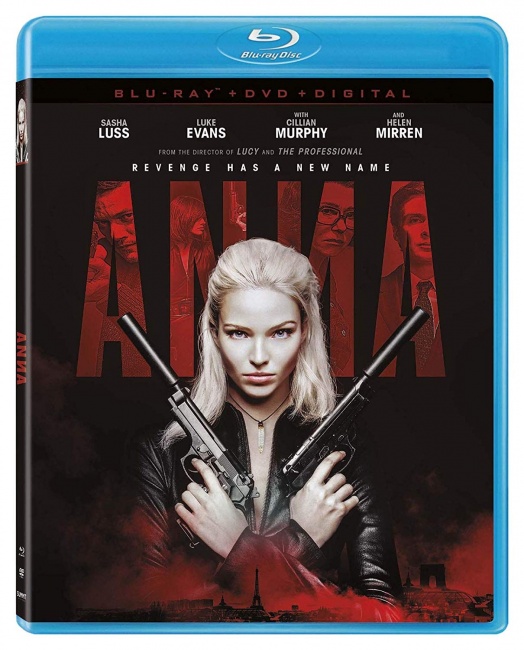 Luc Besson's has had considerable success with modern action films, but
Anna
(Summit, "R," $19.99, BD $24.98, 4K $29.99), has a sort of paint-by-numbers quality as Besson's film lurches from one action set piece to another—still those who enjoy the "girl with guns" female assassin genre will want to check out newcomer Sasha Luss.
TV on DVD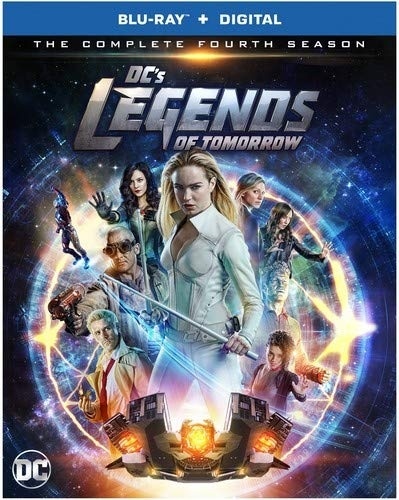 This week's top geek TV release is
DC's Legends of Tomorrow: Season 4
(Warner Bros., $24.98, BD $29.98), which collects the 16-episode fourth season of the fourth series in CW's "Arrowverse," a fantasy-heavy saga with a plethora of DC characters that make it a delight for hardcore fans.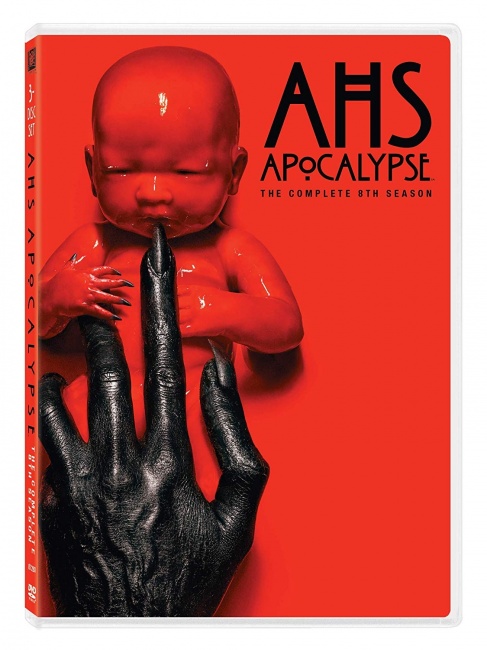 Also of interest are: the post-apocalyptic
American Horror Story: Apocalypse
(Fox, 431 min., $29.98), which unfortunately is apparently not being released on Blu-ray here in the U.S.; the Showtime financial drama
Billions: Season 4
(Showtime, 693 min., $39.98); the Catherine Bell-starring fantasy comedy/drama series,
The Good Witch: Season 5
(Cinedigm, 582 min., $24.98); and the earnest political drama,
Madame Secretary: Season 5
(Paramount, 853 min., $49.99).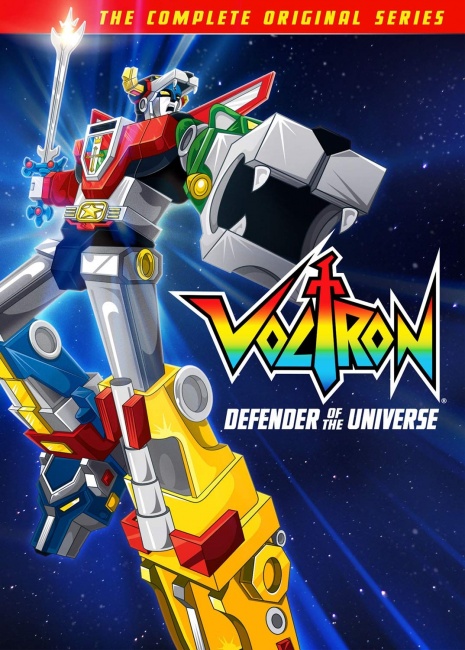 Though it has been released before, there is a new edition of the classic 1980s
Voltron
series,
Voltron Legendary Defender: The Complete Series
(Universal, 2,976 min., $55.98), which represents a solid value for Voltron fans.
Anime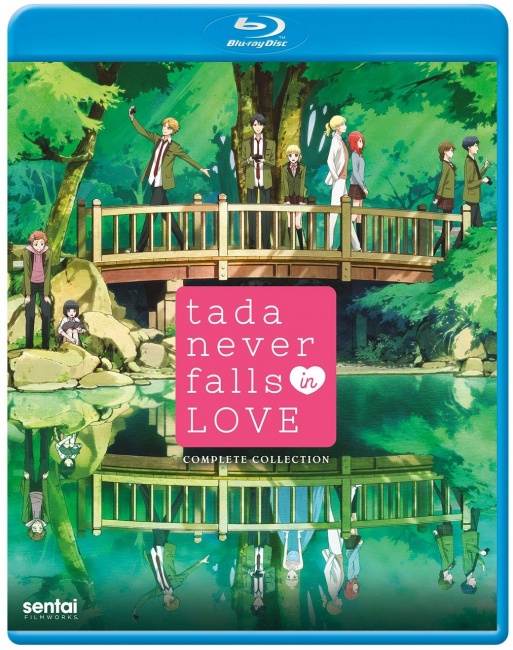 This week's anime releases include a number of interesting series led by the 2018 romantic comedy TV anime from Doga Kobo,
Tada Never Falls in Love
(Sentai Filmworks, 325 min., BD $69.98, LE $129.98); the dark fantasy, Magical Girl/action series, the
Magical Girl Raising Project: Complete Collection
(Funimation, 300 min., BD $69.98), a 12-episode 2016 series from Lerche that is based on the light novels by Asan Endo; the multi-media franchise Kemono Friends, has spawned a 12-episode 2017 series from Yaoyorozu, the
Kemono Friends Season 1 Collection
(Discotek, 300 min., BD $69.98); and the
Kyo Kara Maoh!: Season 2 Collection
(Discotek, 325 min., BD $64.98), which collects the second season of the 78-episode 2004-2008 comedy/fantasy/adventure from Studio Deen that is based on the light novels by Tomo Takabayashi.
There are also two anime movies due on Tuesday, Lupin the Third: Goemon's Blood Spray (Discotek, 54 min., BD $24.95), a 2017 film that is actually the second in a series that continues the action from the 2012 Lupin TV series from TMS; and One Piece: Episode of East Blue (Funimation, 106 min., BD/DVD Combo $34.98), a 2017 TV movie that is basically an abridged remake of several of the East Blue story arcs.