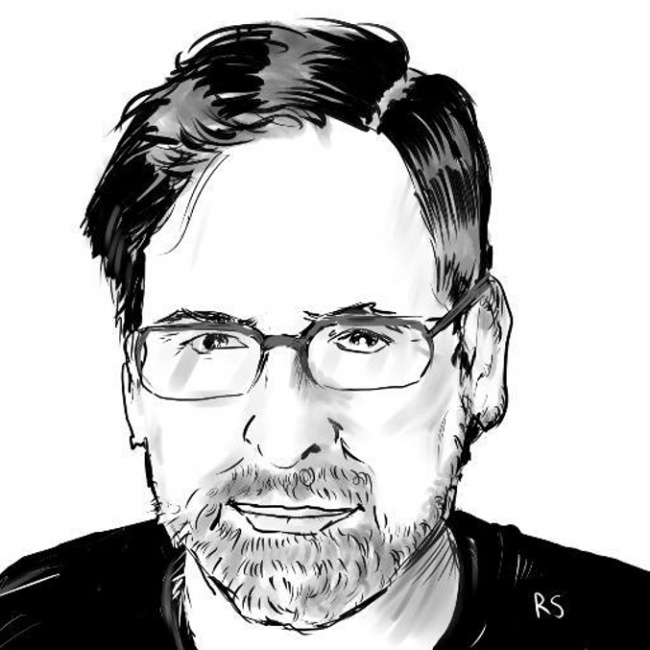 In 2019, launching a first-year show in a mid-sized market with a top-tier guest list isn't the slam dunk it used to be, especially when that market is Minneapolis – recently a graveyard of big brand fan events. But GalaxyCon Minneapolis managed to beat the odds with a stellar inaugural event that left fans, exhibitors, guests and the organizers with a warm glow despite the chilly November temperatures.
No longer "Super" but Still Galaxy Class.
GalaxyCon, the rebranded enterprise of Mike Broder and Sandy Martin after they sold the SuperCon name and their flagship south Florida event to ReedPOP last year, runs pop culture fan events in cities not served by larger shows. Minneapolis is the most recent addition to their portfolio, which also includes conventions in Raleigh, NC; Louisville, KY and Richmond, VA. The Twin Cities metropolitan area has a population of about 3.6 million, making it the largest population center between Seattle and Chicago along the northern tier of the continent, but has been a tough market to crack for fan events in recent years.
GalaxyCon filled most of the Minneapolis Convention Center, with total ticket sales of over 40,000 for the three days, netting out to about 24,000 unique paid adults and 3,000 kids, according to Broder. That met or exceeded their expectations and justified the show's investment in top-tier talent, which included possibly the final ensemble appearance of the surviving cast members of
Star Trek: TOS
;
Guardians of the Galaxy's
Dave Bautista, Michael Rooker and Karen Gillen; several prominent Doctor Who cast members including seldom-seen Ninth Doctor Christopher Eccleston (filling in for David Tennant, who was a late cancellation but hosted a panel by videoconference),
Luke Cage/Evil
star Mike Colter, plus lots of voice actors and B- and C-listers. GalaxyCon also boasted a strong creator lineup, with DC superstars Greg Capullo and Scott Synder, Thanos creator Jim Starlin and many others.
Friday and Sunday were both pretty busy, and Saturday drew upwards of 17,000, with a brisk walk-up business. The show featured long hours for the exhibit floor and lots of after-hours activities, including a VIP party on Friday night, live wrestling exhbitions (a GalaxyCon specialty according to Martin), a boisterous cosplay competition that filled the 3000-seat main ballroom, and more than 350 hours of programming.
It's About the Experience, Stupid!
Broder and Martin believe that over-serving fans with programming is the key to succeeding in their lane of the market. "If you're closing your show floor at 5 or 6, you deserve to go out of business," said Broder.
"Today's audience is interested in the experience first, not in the transaction," said Martin. "They buy stuff to remind them of their experience. So as an event, we need to focus on giving them that special treatment, that sense of community."
Broder also emphasized the importance of marketing and promotion. "We spent more than we had to to get the word out about this show," he said. "We were overcoming a lot of skepticism from the fan base because they had been burned by corporate-style events that were here prior to us. We hope the fans who took a chance on us this first year will go back to their friends and tell them what they missed."
Keeping Stakeholders Happy.
The couple, who have been running shows for the past 14 years, have also learned a thing or two about making life easier for guests and exhibitors.
"Unlike most shows, where the load-in is handled by people employed by the facility, [GalaxyCon] brings their own staff," said veteran artist Neal Adams, who sets up at many major conventions. "It makes a huge difference. They know who we are, they're friendly, there's a big savings in terms of costs, and there's flexibility to accommodate special requests, like more comfortable seating. They want to impress the organizers because they have an ongoing relationship with them. It's not a one-off where they have another unrelated show coming in the next week."
Though there was no institutional publishing presence at the show, Image publisher Eric Stephenson participated in programs and reviewed portfolios, as did DC co-publisher Dan DiDio, who also had a table on the floor. "It's important to come to this part of the country to see what's going on," said DiDio. "I saw a couple of very impressive portfolios at this show, which I wasn't expecting."
Broder says he is trying to make sure publishers will be part of next year's show. "Comic publishers should be anywhere that comic readers are," he said. "We offer them a great opportunity to connect with new readers."
An informal survey of some of the show's 300+ retailers indicated positive sentiment. Artists, general merchandise vendors, toys and collectibles dealers all said they did well, especially on Saturday. White-box comic booths – which formed a respectable portion of the show floor – also said they experienced strong sales of back issues and a good turnout from traditional collectors, despite the general "pop culture" ambiance and large celebrity presence.
National Reach, Personal Touch.
Broder and Martin said the show exceeded their expectations for the first year. Their ticketing system was able to accommodate a surge in walk-up sales – a good problem to have – but they said they'd be re-evaluating their approach to registration next year. There were also some small issues of traffic flow on the show floor, and a lack of signage sometimes made it difficult to find aisles or identify what programs were taking place in the panel rooms.
As for their rebrand from SuperCon to GalaxyCon, Broder says it was an opportunity to reinvent their visual identity and take a more deliberate approach to branding. "Besides, in this market, no one knew who we were anyway, so it didn't make any difference."
Martin and Broder acknowledge that, by managing four shows nationwide, they are stuck somewhere between the bigger independent cons and the corporate-backed players like ReedPOP and Informa, though they identify more with the former. They've observed the struggles of other showrunners trying to mount conventions in the 20-40,000 attendance range in mid-sized markets, but don't think it's necessarily a sign that fan enthusiasm is diminishing or that the market is saturated.
"There's definitely room for growth in the market, particularly in cities that don't have a larger show like this that can bring in the people fans want to see," said Broder.
"The important thing is to have a personal touch," added Martin. "You also have to know how to get the word out, especially to fans in the 18-30 age group. Facebook and social strategies that worked 8-10 years ago don't reach those people anymore. You have to be adaptable."
So is further expansion in the cards for GalaxyCon? "We want to work on growing these four shows," said Broder, confirming that the Minneapolis event will return November 6-8, 2020. "We're always open to considering other markets, but it has to make sense with our model."
The opinions expressed in this column are solely those of the writer, and do not necessarily reflect the views of the editorial staff of ICv2.com.
Rob Salkowitz (
@robsalk
) is the author of
Comic-Con and the Business of Pop Culture
.
Click Gallery below for pics from GalaxyCon Minneapolis!