This week's home entertainment offerings include the third film in the action-packed "Fallen" series, plus two geek favorites revived by their success on Netflix, the animated DC-based Young Justice, and the 12th season of bad movie-satirizing Mystery Science Theater 3000, as well as the final 13 episodes of the rebooted Star Blazers 2022 anime.
Theatrical Movies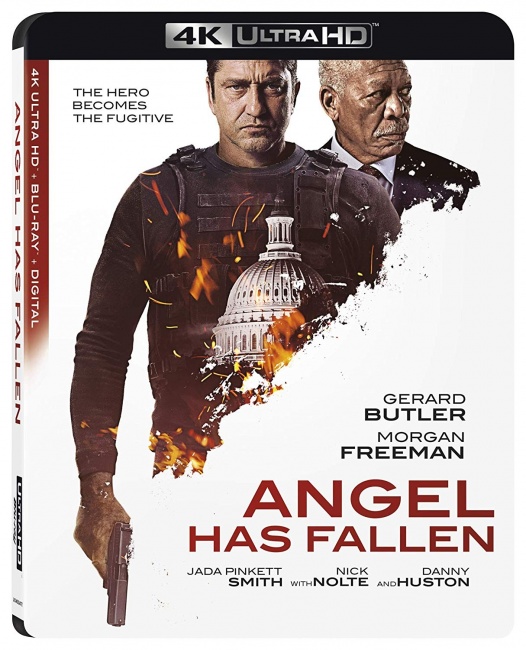 This week's movie that made the most money is
Angel Has Fallen
(Lionsgate, "R," $29.98, BD $39.99, 4K $42.99), the third installment in the "Fallen" franchise that stars Gerard Butler as Secret Service agent Mike Banning. The critics didn't like
Angel Has Fallen
, which has just a 39% positive rating on review aggregator Rotten Tomatoes, but audiences gave it a solid "A-" CinemaScore, a good indication that if you liked the previous
Fallen
films, you will also enjoy
Angel Has Fallen
, which benefits from strong work from Butler and the ever dependable Morgan Freeman.
Richard Linklater is one of the most distinctive modern American directors with a deeply personal style, but Where'd You Go Bernadette? (Fox, "PG-13," $29.98, BD $34.99), a somewhat strained tale of female empowerment starring Cate Blanchett, is a rare misfire, but still worth viewing for Linklater's fans (especially because of a strong performance from Blanchett).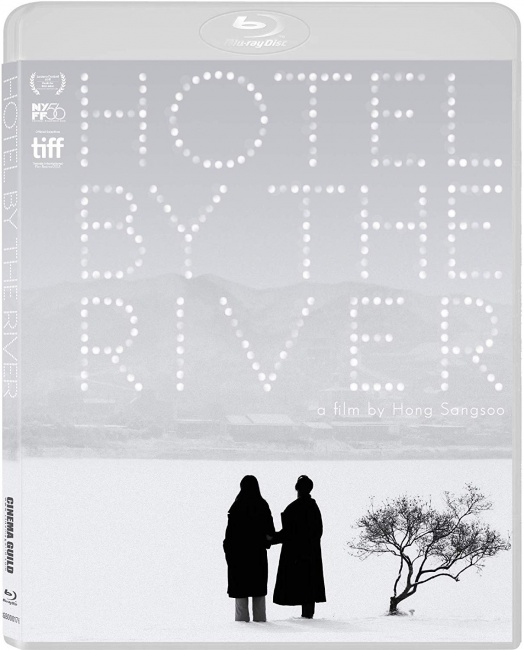 Horror movie fans looking for something new are out of luck this week, save for
Mary
(Image Entertainment, "R," 85 min., $27.97, BD $29.97), a supernatural horror film starring Gary Oldman that could muster only a 4% positive rating on Rotten Tomatoes, while art movie lovers have the choice of Korean director Hong Sang-soo's contemplative
Hotel By the River
(Cinema Guild, $29.98, BD $34.98), or the Julian Fellowes-penned
The Chaperone
(PBS, 108 min., $24.98), which stars Elizabeth McGovern and Haley Lu Richardson in a biographical story about the young Louise Brooks.
TV on DVD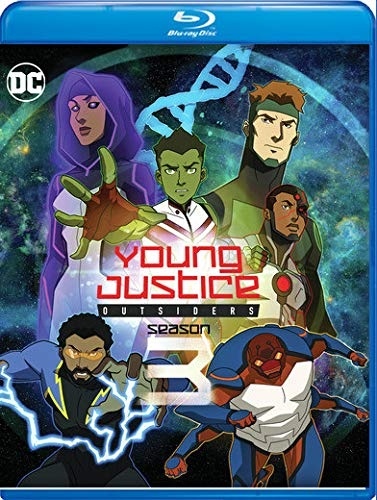 This week's top release is
Young Justice: Outsiders, Season 3
(Warner Bros., 603 min., $24.98, BD $29.98). This innovative DC-based series that appeared on the Cartoon Network was cancelled after
Season 2
back in 2013, but revived because of the popularity of the series, which features young superheroes from throughout the DC universe in some very interesting and complex storylines, in reruns on Netflix.. The 26-episode third season, which was streamed on the DC Universe service in 2019, was such a hit that the show was renewed for a fourth season.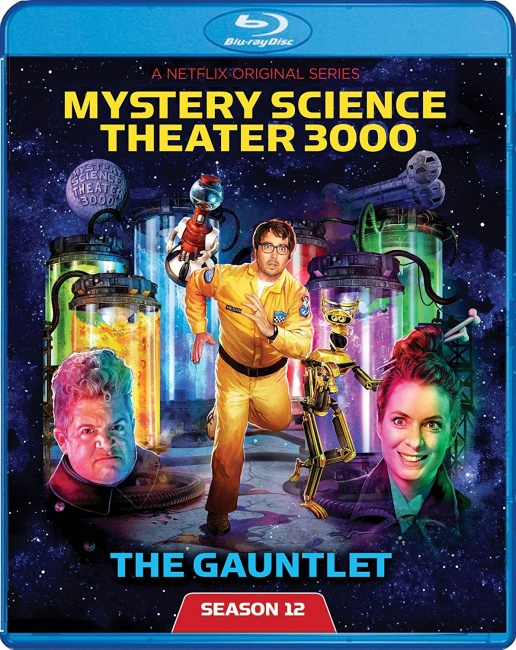 Speaking of Netflix, that streaming service was behind the revival of another popular geek property,
Mystery Science Theater 3000
, which had its twelfth season released on Netflix in November of 2018. Now
Mystery Science Theater 3000 Season 12
(Shout Factory, 480 min., $44.99) is available on disc as the
MST3K
gang (which now includes Felicia Day and Patton Oswalt) riff their way unmercifully through six truly wretched films including
Mac & Me, Atlantic Rim, Lords of the Deep, The Day Time Ended, Killer Fish
, and
Ator: The Fighting Eagle
.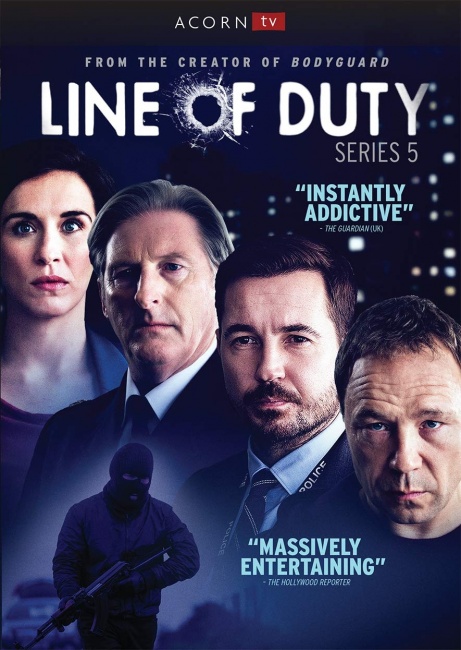 The only other U.S. offering this week is the NBC crime drama
Blindspot: Season 4
(Warner Bros., 945 min., $34.98, BD $39.98), while overseas releases include the U.K. police procedural
London Kills: Series 2
(Acorn Media, 225 min., $39.98), which follows an elite homicide investigation unit; and another classy Brit crime drama
Line of Duty: Series 5
(Acorn Media, 250 min., $39.98), the final season of what was the most popular drama on BBC 2—in fact it moved to BBC One for its final two series where it averaged 13 million viewers.
Anime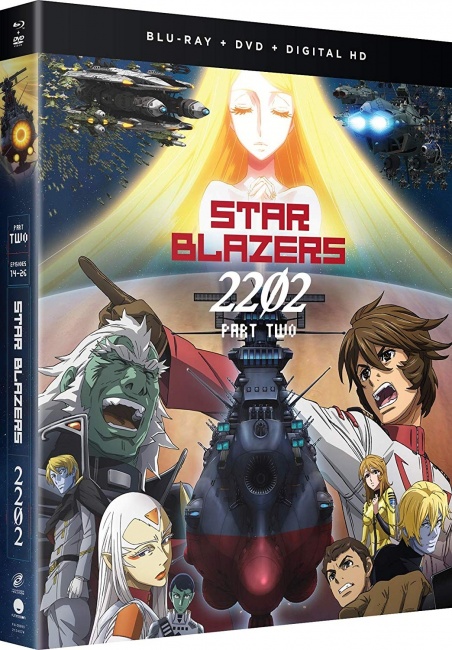 This week's new (to North America) anime releases are headlined by
Star Blazers: Space Battleship Yamato 2022: Part 2
(Funimation, 325 min., BD $64.98), which includes episodes 14-26 of the 2018-19 series from Xebec that is based on Leiji Matsumoto's classic
Star Blazers
anime from the 1970s.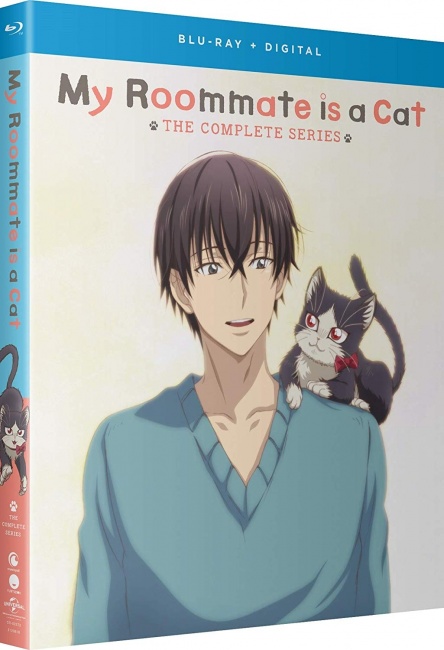 Tuesday's new offerings also include the slice-of-life comedy
My Roomate Is a Cat Complete
Collection (Funimation, 300 min., BD $64.98), which contains the complete 12-episode 2019 anime from Zero-G that is based on the manga by Minatsuki; the video game-based
Conception Complete Collection
(Funimation, 300 min., BD $64.98), which includes the 12-episode 2018-19 Gonzo series that is one bizarre fantasy, though like the game it is based on, the
Conception
anime is not an "erogi;" the 2018
One Piece
TV special,
One Piece: Episode of Skypiea
(Funimation, 107 min., BD $34.98); and the third season of the volleyball sports anime--
Haikyu!! Third Season Complete Collection
(Sentai Filmworks, 250 min., $59.99, BD $69.99).
New Blu-ray editions of older releases out this week include: the josei manga-based 07-Ghost: Complete Collection (Discotek Media, 650 min., Subtitles Only, BD $49.98), which collects the 25-episode 2009 series from Studio Deen; the Kyo Kara Moah! R Complete OVA Collection (Discotek Media, Subtitles Only, BD $49.98), which collects 5 OVAs produced by Studio Deen in 2008; the Sanrio stop-motion animated film based on Tchaikovsky's ballet, the Nutcracker Fantasy (Discotek Media, 82 min., $24.98); and a new ultra high-def version of the 1982 anime movie Space Adventure Cobra the Movie (Discotek Media, 100 min., BD/4K $34.98).