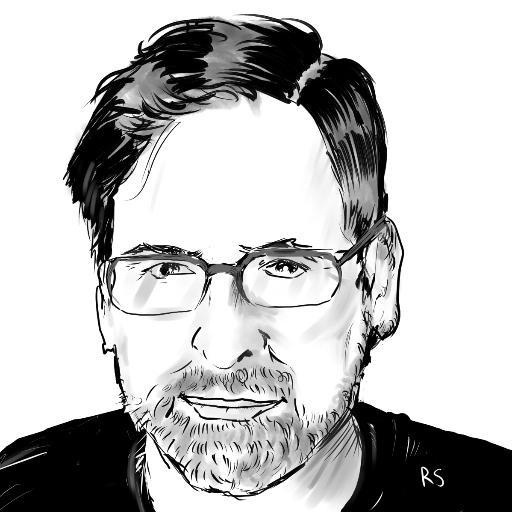 With market data showing a clear shift toward trade books over periodicals in almost all channels, the graphic novel business is central to the health of the overall comics publishing industry. Graphic novels also enjoy a large cultural footprint, leading more trade book publishers to incorporate graphic literature into their catalogs or spin up new imprints to bring graphic work to market.
2019 saw an acceleration of both the commercial and cultural trends that have driven the graphic novel segment. Outside of the booming manga market, which will be covered elsewhere on ICv2, the biggest headline has to be the
continuing dominance of the young reader, teen and young adult segments
, embodied by the jaw-dropping multi-million copy first print runs of new works from Raina Telgemeier and Dav Pilkey. That's made Scholastic the 800-pound gorilla of the space, and it's also created a huge backdraft for other publishers to come in with their own original graphic works aimed at this apparently insatiable audience.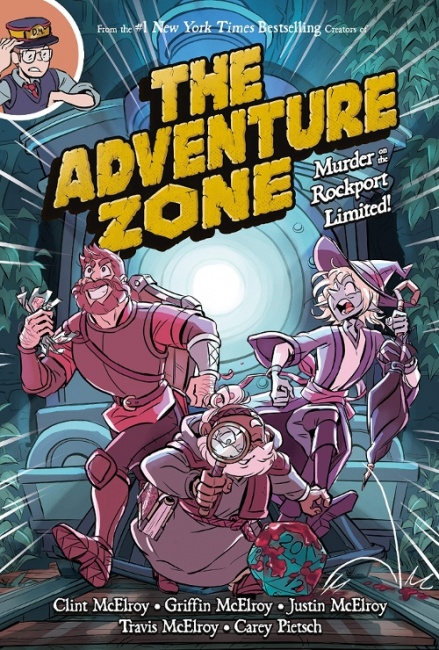 First Second Books, Lion Forge/Oni Press, BOOM! Studios and DC Comics are among the publishers most active in this space. All have robust lines of titles for teens and 8-12, with DC really expanding its program this year, and First Second's best-selling
The Adventure Zone
series from Clint McElroy looking like the next breakout phenomenon in this category. Image Comics titles like
Monstress
and
Saga
also cross over with YA audiences, making the trade collections of those series popular on multiple levels.
All these publishers are also
leaning heavily into traditionally underrepresented topics
, with a bunch of high-quality titles oriented toward LGBTQ and gender-fluid themes, and casts of characters who mirror America's most diverse generation. We're past the point where this approach is treated as a novelty or done for political reasons. First Second's award-winning
Laura Dean Keeps Breaking Up With Me
by Mariko Tamaki and Rosemary Valero-O'Connell, which will certainly show up on a lot of best-of lists at the end of the year, is a straightforward teenage romance drama that just happens to feature a queer protagonist and supporting cast.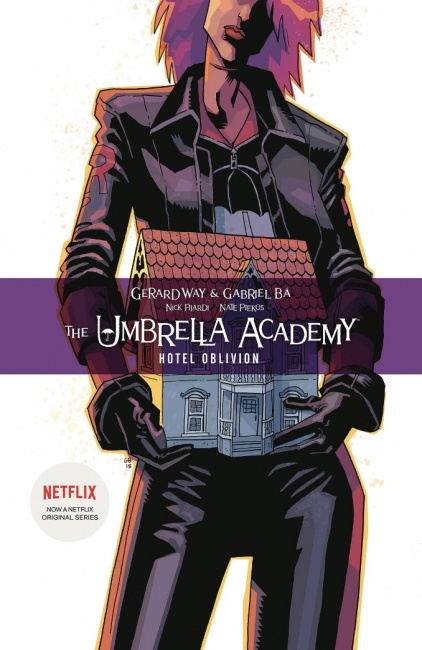 The superhero and superhero-adjacent genres (fantasy, sci-fi, horror) suffered sales-wise from
Saga's
hiatus and the conclusion of
The Walking Dead
(still a potent seller, even in in decline) but the adaptation of increasing numbers of graphic novels and series into
streaming media are helping to bring new readers
to the category. Dark Horse's
The Umbrella Academy
and
Stranger Things
spiked on the sales charts as those series dropped, with
Umbrella
titles selling strongly all year. So did Image's
Deadly Class
, Dynamite's
The Boys
and DC's perennial best-seller
Watchmen
. Needless to say, the release of
Avengers: Endgame
pulled through a bunch of Marvel titles with connections to the show. In October and November, sales of Joker-related books like
Killing Joke
and the Black Label
Joker
trade kept DC smiling.
Among standalone superhero franchises,
there's basically Batman and everyone else
. DC has kept the pump primed with collections of the Dark Knight's latest adventures, with the
White Knight
and
The Batman Who Laughs
leading the way. Only Marvel's
Star Wars
shows anything resembling this kind of persistent drawing power on the book charts. Jeff Lemire's
Black Hammer
and of course Mike Mignola's
Hellboy
held Dark Horse's place in this category, along with
Umbrella Academy.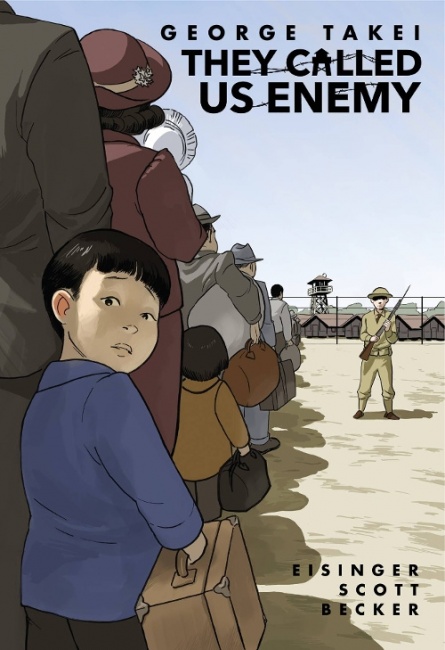 In the "author" graphic novel category (that is, creator-owned and literary work),
celebrity brands definitely help sales.
John Lewis's memoir
March
(Top Shelf/IDW) continued to sell well, and over the summer, it was joined by another Top Shelf title, George Takei's
They Called Us Enemy
, about his family's experience in an American-run concentration camp for Japanese-Americans during World War II.
The graphic novel adaptation of Margaret Atwood's
The Handmaid's Tale
on the Nan A. Talese imprint of Doubleday, another sales success in 2019, benefited from the trifecta of Atwood's own popularity, the media tie-in with the ongoing series on Hulu, and the timeliness of the dystopic subject matter. That wasn't the only literary work to get a strong-selling graphic version.
Anne Frank's Diary
, from Pantheon (Random House) and Harper Lee's
To Kill a Mockingbird
(Harper Collins) also appeared on the charts, benefiting from the evergreen popularity of both works with the crucial middle years/YA audience.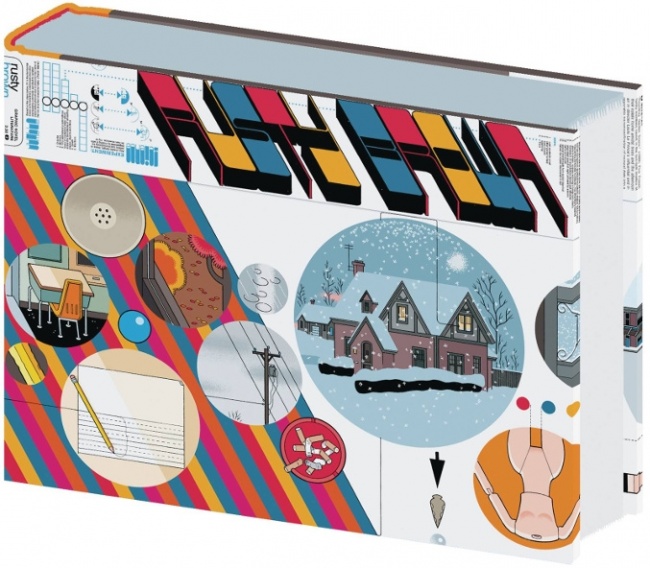 The author charts weren't all "classics illustrated," though. In a sign of the inroads that graphic literature has made in the culture,
the release of a new book by Chris Ware is now a bona fide event
in the publishing world.
Rusty Brown
(Pantheon), a collection of mostly previously-published material from the past two decades, was greeted with rapturous reviews and relatively strong sales for this kind of work.
Drawn and Quarterly also gave us a beautiful edition of Seth's
Clyde Fans
, bringing together a story that Seth began telling over two decades ago. Between that and last year's
Berlin
, Jason Lutes' decades-in-the-making historical epic, one gets the impression that deadlines at D&Q are fairly relaxed. One could easily see
Rusty Brown, Clyde Fans
,
They Called Us Enemy,
Eleanor Davis's
The Hard Tomorrow
(D&Q), or
any of a dozen notable graphic novels from this year getting shortlisted for major awards
.
Fantagraphics Books brought out its usual list of excellent editions, including Simon Hansellman's
Bad Gateway
and a new collection of work from Charles Burns,
Free S**t
, but may have to wait until the hotly-anticipated second volume of
My Favorite Thing is Monsters
hits the shelves, hopefully in 2020, to repeat that title's massive sales success. New York Review of Books, which has been in the literary comics business since 2016, expanded its catalog this year with a bunch of interesting domestic and international titles, including Frank Santoro's
Pittsburgh
, my pick for the book that most moved the needle from a visual perspective this year.
Finally, as I observed a month or two ago,
European comics are finding their way to US audiences
in greater numbers than ever. Though there wasn't a single breakout sales success, the European publishers report stronger aggregate sales in the U.S. market, with total sales of comics expected to surpass children's books as the biggest overall category for the first time ever.
Beyond the sales numbers, one overall observation that I've made from reading stacks and stacks of graphic novels for my upcoming "Best of 2019" list at Forbes is that
the overall quality of the art and visual storytelling is suffering a bit
in the mad rush to bring mainstream work to market. This isn't to say the art is bad; some of it is quite good. Certainly everything mentioned here is. But some publishers seem to be satisfied with a baseline level of competent cartooning, done mostly in a simpler style, as long as the stories themselves are strong and/or fit the market category or formula that they're going for.
The exceptions to this are the collections done by DC, Marvel, Dark Horse, Image and the other companies whose primary business is comics produced by teams of professionals, and by the small presses who sweat the details and give their artists the time and attention to craft their work.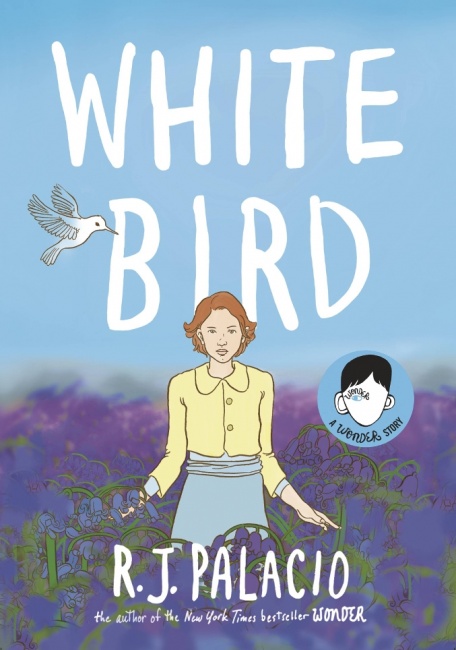 Perhaps one reason that trade book publishers now entering the graphic novel market at scale are less concerned with this (besides cost and schedule) is that some critics in mainstream publications still don't quite get how to talk about graphic literature.
White Bird
, YA author R.J. Palacio's first graphic novel – which she drew herself – got a
solid review in the New York Times
in November, where the reviewer made no mention at all of the art, or that the book was a graphic novel at all. I mean, we can call that a win, but…
2019 was a great year for graphic novels, and the 2020s look bright for the format. For the boom to continue, though, publishers (and critics) should remember that comics are a visual medium first and foremost, not just prose-with-pictures or a platform for brand expansion. Too many books with rushed or indifferent artwork won't necessarily kill the golden goose, but it will definitely take the shine off after a while.
The opinions expressed in this column are solely those of the writer, and do not necessarily reflect the views of the editorial staff of ICv2.com.
Rob Salkowitz (
@robsalk
) is the author of
Comic-Con and the Business of Pop Culture
.