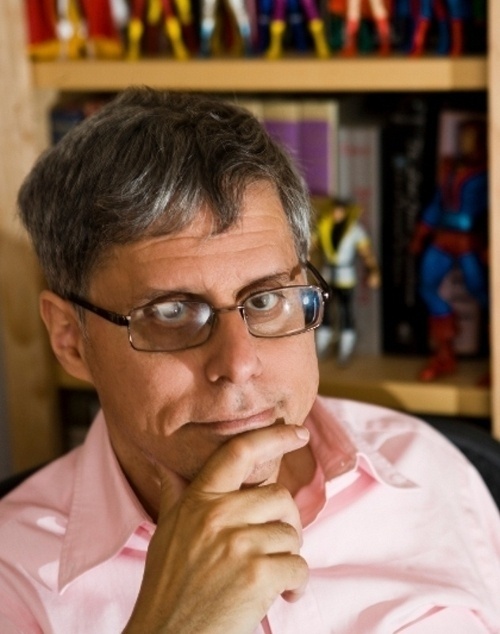 Paul Levitz entered comics as a writer, rose to become Publisher of DC Comics, and is now exploring new territory as a writer. In this column he calls on his experience to suggest bold actions by publishers, and offer suggestions for retailers, to help stave off the worst impacts of the coronavirus pandemic.
It's a really bad dystopian moment out, not one any of us would ever want to write. It will probably get worse before it gets better, but it will get better and the good news is that people of the ages that are our largest readership groups aren't getting hit hard by the virus.
A few of my old friends in high places suggested that although I no longer have the ability to directly affect the situation, I should use my tribal elder status to make some suggestions… including ones that would cost them some real money. So…
Understanding that the problems facing most comic shop owners are more complex than I can digest or offer solutions for, here are a few suggestions for band-aids to help us all through.
Publishers should be making all comics and graphic novels currently in store or on order for say, the next 60-90 days fully returnable. To avoid games, cap that at the retailer's prior order of a title or average order of a publisher's titles. This will help retailers keep copies available with very uncertain traffic patterns. The cost of returns is significant, but far less than the burdens being faced at retail, and publishers have a vested interest in keeping stores open.

It's an excellent time to offer either additional discounts on already ordered product, or extended credit terms. Cash needs to be pumped into the system quickly.

Retailers have been coming up with interesting solutions too: curbside service and off-hours service to help cocooning folks is something Isotope and Collectors Paradise have started offering. I'm sure there are others I haven't heard about.

Think about offering UPS service for people's pull & hold stacks, either free or at nominal cost (or subsidized by a nice publisher?).

Consider back stock bonuses… people have lots of time to read, so pull out whatever you haven't been able to sell, and offer a mystery selection with every paid order.

Think about remote events. Creators might have time on their hands, and maybe you can set up a simple dial-in conversation with someone cool to your customers. A really sophisticated idea could use software like Zoom to do this visually, but that's technical stunting above my luddite pay grade.

And here's a link to some ideas from ComicsPRO.
I know this is a major danger moment for the always fragile network of comic shops that I love, and that has made my career possible. These may not be the best or most practical ideas, but I wanted to start the debate and idea-sharing… and suggest to those who sit in seats with resources like I used to be able to control, that this is a vital time to use them for good… and ultimately for all our self-interest.

The opinions expressed in this column are solely those of the writer, and do not necessarily reflect the views of the editorial staff of ICv2.com.