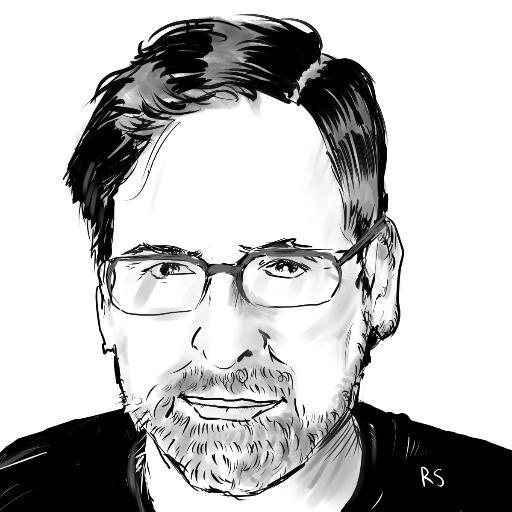 When ReedPOP, after weeks of speculation, pulled the plug on Emerald City Comic Con six
decades
months ago in March due to mounting concerns about COVID-19, we knew it was a sign of choppy times ahead for the live events industry. Conventions scrambled to figure out how to maintain their presence and revenue stream in the face of unprecedented circumstances, showrunners who are experts at the intricacies of live event management had to figure out kludgy new technologies for mass collaboration overnight, pros and exhibitors who count on income from conventions had to rethink their business models, and fans had to figure out how to replace the rituals and excitement of the convention experience.
We've now got half a year of virtual events under our belts and can take stock of some of the strategies that everyone has used. Amazingly, there are some successes we can point to, along with a few noble failed experiments. There are also some trends and developments likely to persist even after the specter of the pandemic has passed.
Winner: Virtual Meet-and-Greets.
For a number of pop culture shows, celebrity autographs are the name of the game: not only the top-of-the-marquee starpower to get fans in the door, but also the cash cow that generates mass revenues on the back of $200, $500 and higher VIP packages and photo ops.
Smart folks in the events space have been trying to figure out how to carve off this fat slice of profits from the more cost- and labor-intensive aspects of the show for a while. Virtual meet-and-greets keep things simple for talent, who can host events from the comfort of their homes while raking in the cash, and for fans, who can get a personal interaction with their favorites stars, recorded for posterity, without wasting hours in line or taking time away from other stuff they want to do at a live show. They also put customer data in the hands of the showrunners, agents and talent instead of intermediaries.
For many fans, a virtual experience could never replace face-to-face, but the tradeoffs in convenience might be compelling at the margins, which is why investment and development of these platforms was already underway even before the pandemic struck.
The last six months have shown that that model does provide an acceptable substitute when in-person events are not able to compete. Wizard, ReedPOP, GalaxyCon and others have kept fans engaged with a steady drumbeat of virtual panels, which chum the waters for the celeb virtual meetup feeding frenzies. These events have such a low bar to clear that it's nearly impossible to consider even the worst of them anything but successful – and the good ones satisfy genuine pent-up fan desires.
Loser: Pre-Recorded Panels.
Pre-recorded panel discussions represent the lowest of low-stakes in the virtual events world, and thus demonstrate the adage "nothing ventured, nothing gained." The most conspicuous event to rely on pre-recorded panels was San Diego Comic-Con, and they got roasted for it.
It's not that the content was bad – I was part of a few excellent discussions and greatly enjoyed many others. But the lack of interactivity hurt, and the manifest cheapness and unwillingness to go the extra inch, never mind mile, to engage with the fan community beyond just offering a bunch of stuff on YouTube that savored ever so slightly of Comic-Con ambiance probably didn't do the brand any good.
Even otherwise successful events that used some pre-recorded content ended up with a black eye. In one recent show, a panelist inadvertently uploaded the recording of his soundcheck and rehearsal instead of his actual program, for example. The error went undetected for the duration of the panel's scheduled slot in the program. When stuff like that happens, it just rams the artificiality of the whole experience right up the uncanny valley, and you know that's gotta hurt.
Winner: Branded Media Events.
I'm looking at you, DC FanDome. The suspension of independently-run (that is, independent of any single entertainment brand or company) fan conventions gave media giants the opportunity to break free of the constraints of having to play nice with others and share the spotlight with competitors. A well-run online event could not only command fan attention, but also media attention, by stacking up buzzworthy announcements and exclusives. Media companies are also inherently better positioned for a virtual event than conventions, because they are, you know,
media
companies with the skills and expertise to deliver mediated experiences at the highest level of production value. They're not a bunch of event professionals who took a crash-course in technology.
WarnerMedia took full advantage of this over the summer, and again last weekend. The Fandome events both got lots of interest, and even managed to paper over the grim abattoir of DC's own staff shakeups with lots of happy faces and forward-looking news.
Perhaps most importantly, it gave WarnerMedia a running start (and a big mailing list) should the company opt for its own Comic-Con alternative branded event in the years to come. Whether that's good news or not depends on which side of the desk you sit on.
Toss-up: Exhibitors.
The loss of the convention season was surely devastating for some retailers and creators who depend on events for significant portions of their annual income. But, with great revenue opportunities come great expenses. Travelling around and setting up at shows isn't free; at some larger events, it's become a crapshoot just to make table costs back. For artists on deadline, manning the booth all day and drawing or commissions all night can be a hell of a way to make a living.
The suspension of live events has allowed some of these vendors a chance to build up their online business and fulfill orders from home. Even if volume drops of tremendously, smaller revenues can add up to bigger profits if you subtract out the costs in time and money for attending live events.
The con-less summer has also gotten many fans into the habit of commissioning work online and forming relationships with artists and crafters whose work they like. That is likely to persist even after things get back to normal. So are opportunities like the next-generation online Artist Alley that
LightBox Expo rolled out last weekend
, which brings a touch of fun and flash to the online convention shopping experience. There's no reason not to have these floating online bazaars even after live events return.
On balance, exhibitors who manage to survive the con drought may end up with better businesses in the long run, and can make more strategic choices about when and where they set up in person.
Prognosis.
Is the 2020 convention season all we hoped and dreamed? I dare say not. But given the scale of calamity that everyone has dealt with this year, the events industry has given us more than a few useful inventions born of necessity. They deserve credit for their resourcefulness.
When all of this is behind us, sooner rather than later, one hopes, I think we'll still be left with some durable new tactics for keeping fans engaged year round, and for creating sustainable revenues for creators, exhibitors, publishers and brands that complement a healthy convention business rather than compete with it. Let's call that a win, shall we? We could all use some good news.
The opinions expressed in this column are solely those of the writer, and do not necessarily reflect the views of the editorial staff of ICv2.com.
Rob Salkowitz (
@robsalk
) is the author of
Comic-Con and the Business of Pop Culture
.