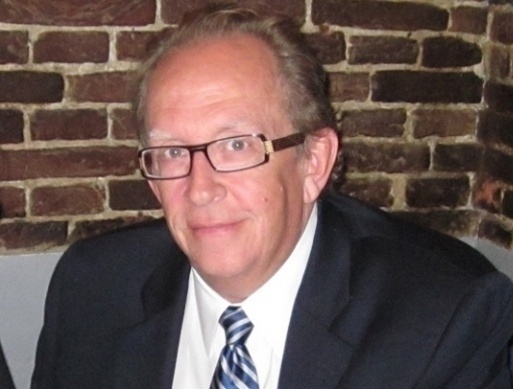 Twenty years ago today, on January 29, 2001, the first article was published on ICv2.com. I'd begun working on the new site in 2000, shortly after I ended my time running NextPlanetOver.com, a (very early) venture-funded geek products ecommerce company in San Francisco. After Nexplanetover was sold in May and I stopped commuting weekly to San Francisco from my home in Madison, Wisconsin, I sat down to think about what I'd learned in my time advising, serving as Chairman, and eventually running the company.

Nextplanetover.com rode the wave of investment and growth in Internet-based businesses in the late 90s as the move online started to take off. While the stock market crash in early 2000 stymied efforts to raise our Series B round and ended in the sale of the company, I went back to Madison convinced that everything about selling the products I loved was going to change. As soon as my responsibilities related to the sale were completed, I began working on my new idea, a B2B content site about what we then called pop culture products, including anime, comics, games, and merch.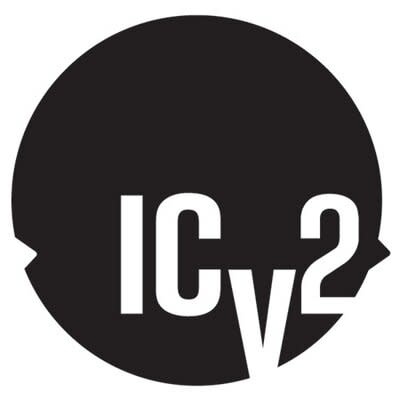 I named it ICv2, which stands for
Internal Correspondence
version 2.
Internal Correspondence
was the house magazine of Capital City Distribution, the distributor I co-founded and ran, and when we sold out to Diamond Comic Distributors in 1996, I kept the rights.
The original ICv2 team included Tom Flinn, who was employee #3 (after John Davis and me) at Capital City Distribution, Dennis Viau, another Capitalista who also worked with Tom at Diamond Comic Distributors between 1996 and 2000, and myself. I contracted designers to build our brand and website developers to build the site (which was a lot harder than it is now) and we were off.
That brings us back to that first article. The article, written by VP of Content Tom Flinn, was about the product we'd been hearing the most about when we talked to retailers about their December 2000 sales: WizKids' new game
Mage Knight
(see "
December Product of the Month – Mage Knight
").
Mage Knight
was the first game in a new category, collectible miniature games, and was generating a lot of excitement.
That first article encapsulated what we were trying to do at ICv2: give retailers information to help them be more successful in their businesses. Another series of articles our first couple of months covered sting campaigns run by TV stations in which they sent minors wearing hidden cameras into comic stores to try to induce the proprietors into selling them adult material (see "
Avoid Hidden Cameras in Your Store
").
Initially we were putting up about three articles per day; we now put up an average of around 10 articles every business day and have published nearly 50,000 articles to date.
It was early for B2B online advertising in 2001, but companies started taking chances on us in May. Our first advertiser was Topps, advertising its entertainment trading cards. Other first-year advertisers that are still in business include VIZ Media, Dark Horse Comics, Tokyopop, WizKids, and Funimation. Sadly departed are trading card companies Inkworks Cards and Comic Images, and anime company Geneon. In the coming weeks, I plan to interview some of those folks that we did business with that first year to get their observations about the last 20 years, how the business has changed, and what they see next.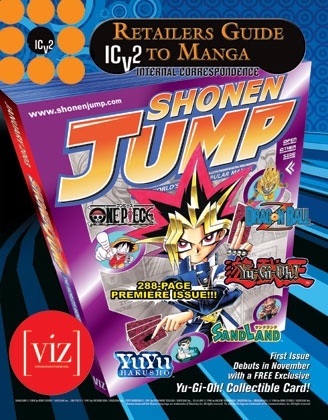 After seeing that advertisers were still wary of online advertising and more comfortable in print in the early 00s, we started a magazine, the
ICv2 Retailers Guide,
and had great success with it, building it up to monthly and hitting a peak of 72 pages per issue. But advertiser interest in print declined in the late 00s, and eventually advertisers came around to where we started, on a B2B website with daily business news for retailers. We do still publish two issues annually of our magazine (since renamed back to
Internal Correspondence
), and will hit #100 with the issue we release this summer.
We've gone through three black swan events here at ICv2. On September 11 of our first year in business, terrorists attacked the U.S., contracting business of all kinds and reducing confidence in the future for over a year. In 2008, the stock market crash and global financial crisis caused a sharp contraction of the economy that took many years of recovery. And last year and continuing through today, a global pandemic has caused massive disruptions of daily life as it wreaks havoc and costs millions of lives worldwide.
Through it all, we're still here, supporting the retailers on the front lines of commerce. We've worked hard during these periods of challenge to keep our readers informed about the changes transforming the business, and the current Covid era is no exception. It's a tough time, but we have faith in the ingenuity and passion of the people in this business and in the value of the culture we cover.
We want to thank our readers, including many who were with us that first year, and the over 300 advertisers that have supported us over the past 20 years. I also want to thank Tom Flinn (who's now VP Emeritus and writes our box office column, when there's a box office to report) and Dennis Viau, who are still with ICv2 after all these years; Jeffrey Dohm-Sanchez, our current Managing Editor; employees from the intervening years who have moved on; the many freelancers and columnists who create great content for the site; the shows and distributors that have helped us get our word out; and all of the sources who are generous with information for us to share with our readers.
I also want to let you know about a couple of exciting special events, in addition to the interviews I mentioned above, that we're planning to mark our 20th anniversary.
First, watch for an
ICv2 pop-up t-shirt collection
in the next couple of days. We've got three designs: Support Your Local Game Store, Support Your Local Comic Store, and Support Your Local Comic & Game Store and will be selling them for about two weeks in online stores for both consumers and retailers. Profits will be donated to Comicbook United Fund at BINC and the Jack Vasel Memorial Fund, and every time somebody wears one, a positive message about the retailers that drive this business will be out in the world.
Second, I'm going to do a first-ever
Meet Milton event in the forum on the ICv2 Pro site
next Friday, February 5, to answer questions and hear from our Pro subscribers. Topics are up to you, and could cover our content, what's going on in the business, and everything in between. Meet Milton will begin at 2 p.m. Central Standard Time. More info will go out to our Pro email list next week.
If you're not a Pro subscriber,
please support our Pro site with a new or ongoing subscription
. And to subscribe to the ICv2 Pro email list, enter your email in the Subscribe box on the
ICv2.com home page
for an opportunity to subscribe to all of our newsletters.
Milton Griepp is the founder and CEO of ICv2, and long-time executive in the geek culture business. The opinions expressed in this column are solely those of the writer.