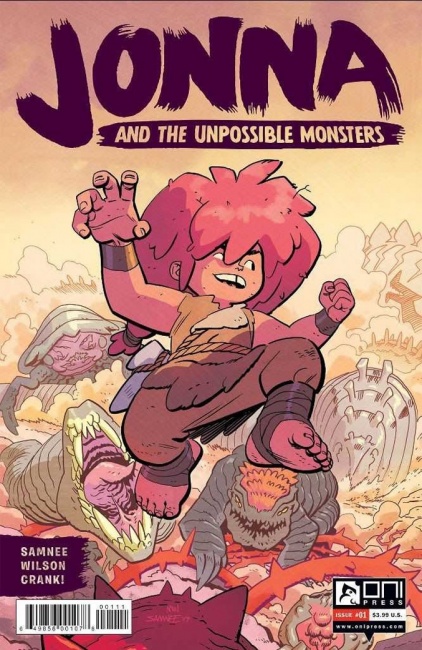 Confessions of a Comic Book Guy is a weekly column by Steve Bennett of Super-Fly Comics and Games in Yellow Springs, Ohio. This week, Bennett looks at the release of Jonna and the Unpossible Monsters from Oni Press and the upcoming Star Trek: Prodigy series.
I know that the "big" comics among this week's releases are
Infinity Frontier
#0 and
BRZRKR
#1, but neither one is on top of my reading pile. However,
Jonna And The Umpossible Monsters
, is definitely on my list (see "
'Jonna and the Unpossible Monsters'
"). As far as I'm concerned, there aren't nearly enough creator-owned titles right now, especially ones intended for kids, so a comic that is both and is by one of my favorite creators gets my attention.
Chris Samnee is probably best known for his work on
Daredevil
and
Fire Power
but I've been following his work since 2010's short-lived
Thor: The Mighty Avenger
. I've been very much looking forward to his original middle-grade ongoing series drawn by Samnee and written by Chris and Laura Samnee, it's described by Oni Press as "an epic tale of sisters, survival and some monster punching" that's "intended for readers 8 years of age and older." So far, I've only seen the preview pages posted online, but I can attest that those pages are lush, energetic, and absolutely beautiful.
I know that it's stating the obvious, but for some people of my generation (myself among them),
Star Trek
wasn't just vitally important. It was world-changing, world justifying, and its success certainly helped to justify some of my interests to an often intolerant (and intolerable) world; even if it did take an agonizing amount of time for it to grow out of being "cult TV" strictly for geeks and nerds, and become a multi-billion dollar franchise. Unlike, say,
Star Wars,
which seemed to turn into one over its opening weekend.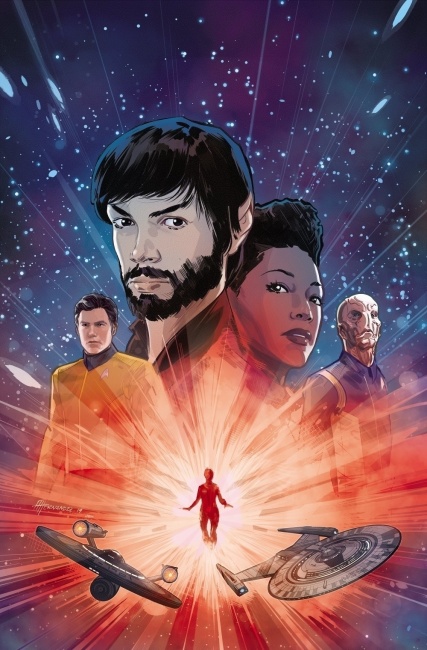 So yeah, I'd call myself a Star Trek fan, even though I haven't watched a
Star Trek
series since
Star Trek: Enterprise
(it was a "jumping-off point" for me, as every subsequent series seemed to get still further from the original series). So in spite of supposedly being a fan, I haven't seen any more than the odd clip of
Star Trek Discovery
,
Star Trek: Picard,
or the animated 'workplace' comedy
Star Trek: Lower Decks
. But, I may just watch
Star Trek: Prodigy,
a 10-episode CG-animated series developed and produced by Nickelodeon and CBS Studios coming to Paramount+ later this year about "a group of lawless teens who discover a derelict Starfleet ship and use it to search for adventure, meaning and salvation."
I have to confess, a lot of my interest in it is due to it being created by Emmy Award winners Kevin and Dan Hageman who wrote for the Netflix series
Trollhunters: Tales Of Arcadia.
Though it didn't hurt that Kate Mulgrew would (somehow) be reprising her role as Captain Kathryn Janeway from
Star Trek: Voyager
in spite of the fact it's supposedly a 'derelict Starfleet ship' (see "
Mulgrew To Voice Janeway in 'Star Trek: Prodigy'
"). I'm just going to go ahead and assume one of the kids accidentally hits a button that activates the emergency holographic Starfleet Captain program.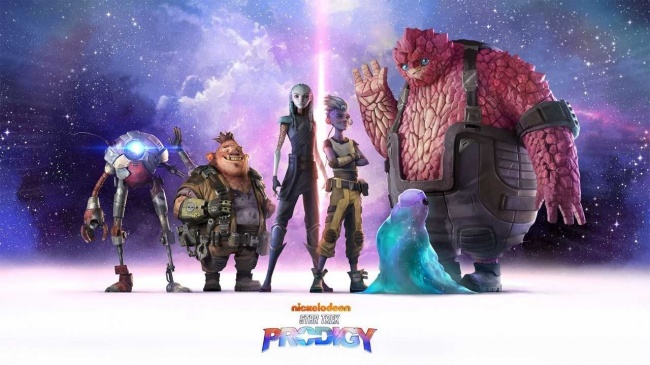 Then, they released a first look image of the
Prodigy
crew and I discovered that along with them all being juveniles the leads of the series were also all aliens. This makes sense, given doing aliens is infinitely easier (and cheaper) to do in animation than it is in live-action. It also makes the premise much more interesting, especially as I was expecting them to go the obvious route of focusing on a squad of eager young Starfleet Academy cadets. Something along the lines of the 1996 Marvel
Star Trek
comic,
Starfleet Academy
.
The opinions expressed in this column are solely those of the writer, and do not necessarily reflect the views of the editorial staff of ICv2.com.