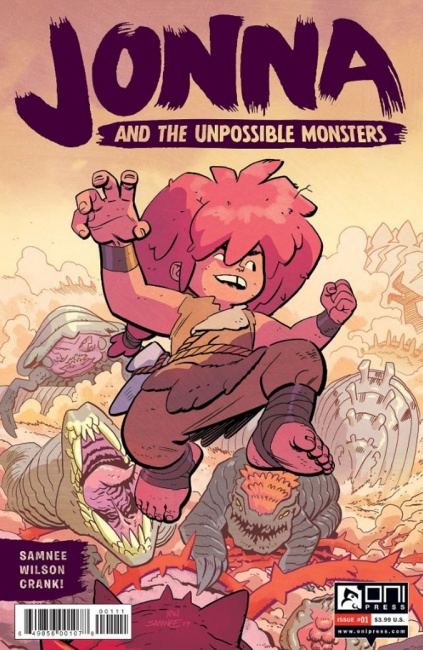 Oni Press will release
Jonna and the Unpossible Monsters
this June.
Rainbow and Jonna are two sisters, a tag-team of brawn and brains. After disaster strikes, the two set out into the unknown on a hunt for their father, who went missing the year before. The two must rediscover their sisterly bond and trust as they combat monsters while the planet mysteriously dries up around them.
Jonna and the Unpossible Monsters is co-written by Chris Samnee (Daredevil) and Laura Samnee. Chris Samnee will also illustrate the series with coloring by Matt Wilson.
Chris Samnee will also be illustrating Robert Kirkman's Fire Power in May (see "New Ongoing Series from Robert Kirkman and Chris Samnee").
Click on Gallery below for full-size images!