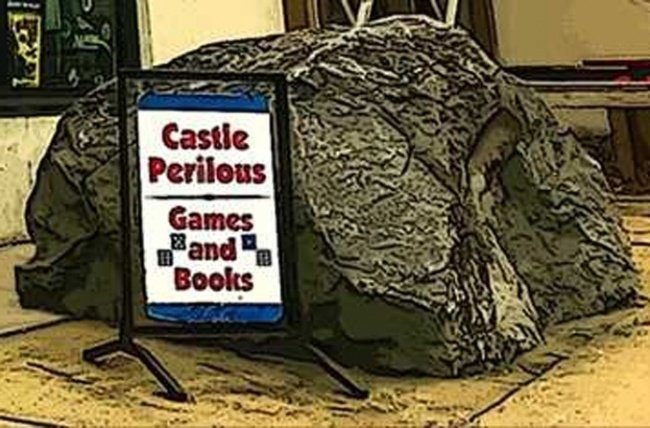 Rolling for Initiative is a weekly column by Scott Thorne, PhD, owner of Castle Perilous Games & Books in Carbondale, Illinois and instructor in marketing at Southeast Missouri State University. This week, Thorne talks Warhammer, WizKids, and what to expect when stocking miniatures.

The world of miniature figures has certainly changed over the past 30 odd years. When we opened historical miniatures (aka "historics") were a must-carry at any specialty game store worth their salt. These early metal figures were cast in lead, sometimes only bearing a token resemblance to the character they represented. Today, comparatively few specialty game stores carry historics as a product line, with most sales in the category moving online (see "Rolling for Initiative--Historical Minis and the Changing Store Model"). The quality of figures has improved as well; with new casting techniques and more modern plastics and pewter figures far surpassing the figures sold in the 80s and 90s.

The current miniatures market contains two broad, but comparatively well-defined and separate segments: one dominated by Games Workshop and the other by WizKids. Growing out of the historics space in the hobby, Games Workshop, with its rulebooks and vast numbers of miniatures, has become the players' choice for those who want to paint and field armies and compete against each other. Meanwhile in recent years WizKids, with its Dungeons and Dragons and Pathfinder lines of figures, has supplanted Ral Partha and Reaper as the company of choice for those who like to purchase and paint figures, either as a hobby in itself or to use in assorted role-playing games.

Not surprisingly, over the past year both companies have had problems keeping their respective lines in stock. Games Workshop, prior to the pandemic one of the best companies of the industry in terms of fill rate and turn-around, still gets new releases to stores by the release date but lately quantities have been capped at really low levels and stores still do not officially find out what new releases will street until about two weeks before release date. Quite often, my Games Workshop customers inform the store of new releases before the company lets us know.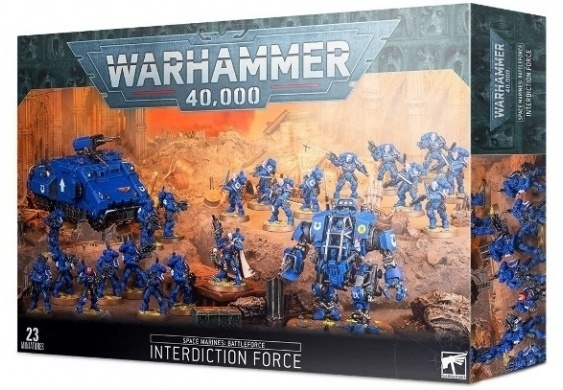 Prior to the epidemic, we could put in a combined order of restocks and new releases on Monday or Tuesday and expect the order to arrive by Friday. Now, we put the order in for new releases the previous Thursday or Friday, and restocks generally will take about two to three weeks to arrive. Still, Games Workshop, especially
Warhammer 40,000
has proven a steady seller, despite stock problems and caps, and is the top figure line in the U.S. (see "
Top Non-Collectible Miniatures Lines – Fall 2020
").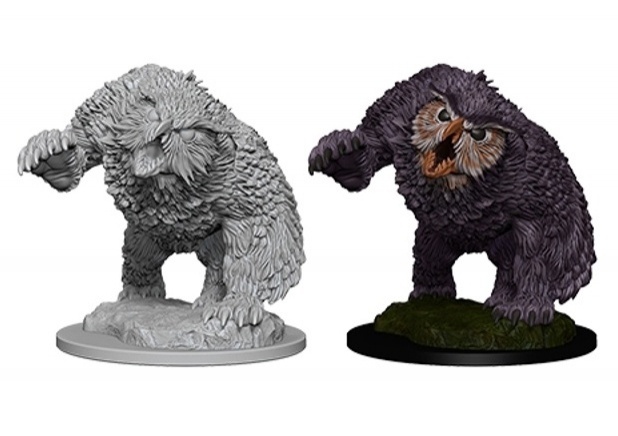 Conversely, early on WizKids had a problem with out-of-stocks on their
D&D
and
Pathfinder
figures. The great price point of $4.99 for two figures, coupled with licenses from Wizards of the Coast and Pazio for their respective RPGs, put these figures in high demand. Distributors had difficulty keeping any amount of the figures in stock, and extremely popular figures like the Beholder and Owlbear have remained out of stock for months at a time. In recent months, though, WizKids appears to have fixed many of those problems, and most of their lines are readily in stock through distribution.
The major problem with miniatures is the amount a store has to invest in them in order to have them prove profitable. I have known several stores that have tried to dabble in Games Workshop by bringing in the basic rack, hoping to take in special orders. With GW, and to a lesser extent WizKids, that does not work. Customers want to walk in, get the figures they want off the shelf and walk out. Why wait for a special order through the store when they can put their own special order in online and probably get it more quickly? Miniatures and their related products—brushes and paints—make a very profitable product line, but unless stores watch their ordered, inventory creep can kill you.
Email your thoughts to
castleperilousgames@gmail.com
.
The opinions expressed in this column are solely those of the writer, and do not necessarily reflect the views of the editorial staff of ICv2.com.
Click here for more miniatures games coverage for Miniatures Week!