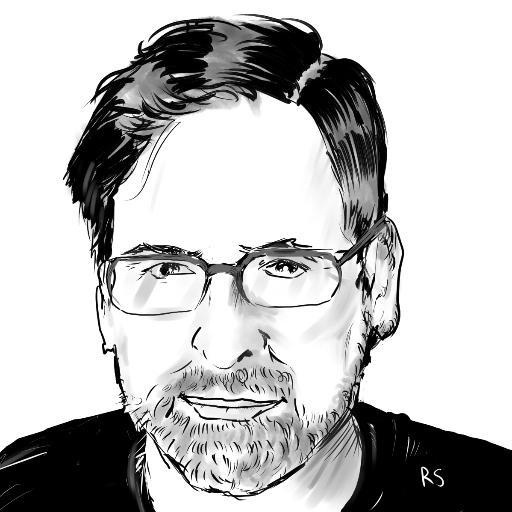 You might have heard that a little money changed hands in the comics biz this morning. Tapas, the plucky LA-based mobile-first digital please-don't-call-them-webtoons comics platform,
got snapped up
by South Korean media giant Kakao Entertainment, for $510 million.
Kakao also plucked Radish
, a digital prose novel app, for $440 million.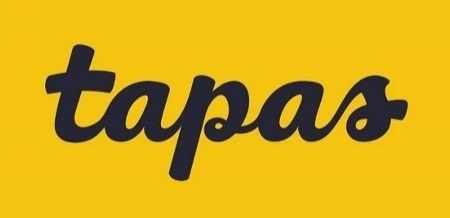 Before we get into the detail, think about those numbers. $510 million is about
one eighth of what Disney paid for Marvel
back in 2009. Throw in Radish and that's a shade under 25% of Marvelbucks.
There have been a lot of deals done in comics over the past decade including things that seemed very big at the time, such as Amazon's acquisition of comiXology in 2014. The terms of most have not been disclosed, but I'd be willing to wager the Tapas deal, a straight-up 100% cash buyout, is an order of magnitude bigger than all of them put together. Is there any property in the comics space besides DC, Marvel or Webtoon that could command 10% of this figure?
Now inflation is murder and the market has changed a lot since then, but damn, that's an eye-watering valuation and a hell of a bet, even if you consider Tapas a tech company rather than a content company (it's both). Kakao is obviously seeing something powerful taking shape and is willing to open its wallet to not miss out.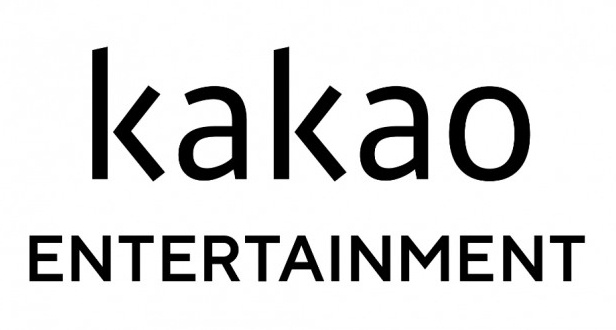 Who is Kakao? If you live outside of South Korea, you might be excused if the name doesn't ring a bell. Short version: they are a huge media company with interests in technology, mobile communications systems, entertainment and publishing, founded by Kim Beom-su. They are arch-rivals with the similarly-positioned Naver, the parent company of Line and Webtoons that recently hoovered up U.S.-based prose content site Wattpad (see "
The Fan to Pro Pipeline Is Changing and the Industry Is Still Playing Catchup
"). Kakao has been described as the Korean Tencent, if that helps.
Kakao got into the comics racket in 2009 when they bankrolled a webcomics startup called Podtree, founded by former Naver employee Jinsoo Lee. Kakao stepped in to take over in 2015, leaving Lee as CEO of the Kakao Entertainment division. According to a recent report in
Bloomberg
, Kakao is testing the waters in both South Korea and the United States for an IPO that values the company at nearly $18 billion, so it's not surprising they suddenly have a large appetite for acquisition.
What makes them think Tapas is a winner? Well, they've been doing business with the company, which has roots in South Korea, for a while and are comfortable with the management.
"Tapas is one of the fastest growing webtoon platforms in North America," said Lee. "Since the second half of last year, Kakao Entertainment has been partnering closely with Tapas to showcase our original IP to the U.S. audience and the exponential resulting growth gave us confidence about the synergies between the two companies. Furthermore, I am looking forward to the insight Chang will bring to Kakao Entertainment's global operations, given his expertise and leadership in the North American market."
Like Webtoon, the Kakao Page app lets readers preview sample episodes of a series for free, then charges for subscriptions conferring early access to new installments once the reader is hooked. This is the same model that Tapas uses in North America, and if last year's results are any indication, it is catching on in a big way. Tapas reported a 500% increase (!) in revenues year-over-year in 2020, racking up hundreds of millions of pageviews for its 96,000 original comics and prose novels. The company uses an advanced system of microtransactions that keeps things simple for readers while maximizing exposure and revenue for creators, who share in profits, ownership, and the proceeds from media and licensing deals.
Things have been rosy enough in the past couple of years that Tapas has expanded its studio facilities, media ambitions, and workforce. Obviously, that's paid off. Now that some industry analysts are predicting 30% year over year growth for digital comics and web fiction globally, it's unsurprising that we're seeing consolidation. Interesting that its Korean companies betting big and betting early, stealing a march on prospective competitors in Japan and North America.
I had a chance to ask Tapas founder/CEO Chang Kim a few questions about the deal and what it means to the market. Here, exclusively for ICv2 readers, is our conversation.
Rob Salkowitz, ICv2: Congratulations on the deal. How long was this in the works? Did you have a prior relationship with Kakao, and if so, how did that evolve into today's announcement?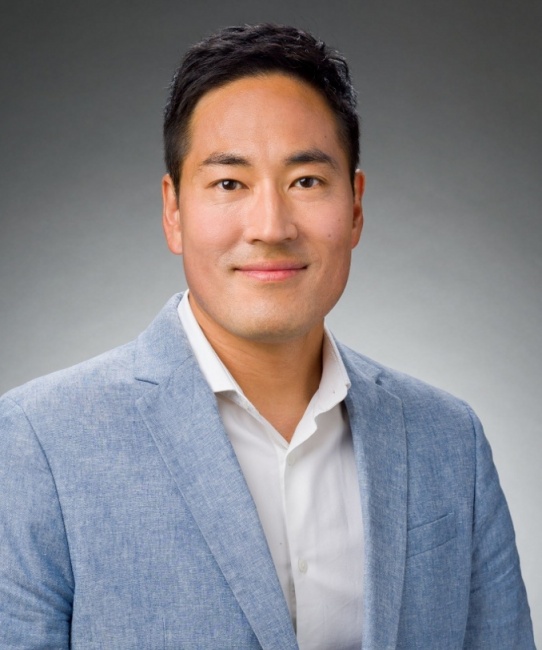 Chang Kim, CEO, Tapas Media:
Kakao was a previous investor and partner. We have maintained close relationships with them. Their entire management team visited Tapas HQ in January 2020 and we had an in-depth strategy workshop with them, brainstorming on the ways to work together. Because we had a lot of strategic fit, they decided to acquire us and work through us to launch in the U.S. market instead of setting shop in the US separately.
How does the acquisition affect Tapas's US operations?
We don't expect there to be major changes. We'll continue leveraging Kakao's IP and business know-how, but we will continue investing in the creator community in the US and develop original IP with top creators in the U.S. Our product, team, mission -- everything will stay the same. We've been growing very fast and obviously something is working, and even from the buyer's perspective, when something is working why change? They know we know about the US market better than they do and they trust us.
Is your role changing at all? Tapas be expanding its team?
I'm not going anywhere; will continue running the company. In fact I'm more excited than ever to be part of this team and journey. We're hiring for so many positions now; we plan to double our team size by end of year.
Does this take your competition with Webtoon up a notch? What does Kakao bring to the table to help you compete?
Webtoon is a competitor, but also we're partners in that we're expanding the market together. We're in the content business and the content business isn't a winner-takes-it-all market.
Kakao will give us a lot of differentiators because we'll get their original IP exclusively. Also Kakao has built an amazing monetization platform and we will hopefully learn a lot of operation know-how from them. Kakao's strategy has been focused on "Super IP," which is a big hit IP that they developed over a long time.
Is Kakao's model for creator participation different from Tapas's, and if so, will that affect your existing or prospective relationships with creators?
Again, Kakao will largely trust us and let us drive the U.S. strategy, including running the creator community and platform. We have our roots in the creator community and we want to continue investing in the community and working with top creators to deliver maximum success to those creators.
It's the golden age of storytelling and there's so much demand for original IP. We want to be a leading platform for people who want to create their original IP in webcomics and web novels format.
Tapas has been expanding relationships with print publishers like Scholastic and BOOM! Studios, and also is making more media deals. How does today's news impact that?
We want to significantly expand partnerships with industry players, such as print book publishers or TV/film production companies. As we develop more original IP with our creators, we want to expand the way IP gets consumed, in different formats. Our core knowledge and focus is on mobile and digital. Other areas, such as print publishing or TV/film adaptation, aren't our expertise and we want to capture those opportunities through partnerships.
What will these additional resources allow you to do in the U.S. market?
We will invest more aggressively in co-developing original IP with creators. We'll also grow our team as I mentioned.
Does this mean US-based creators will have access to potentially larger global audiences for their work?
Yes, definitely. Through Kakao network, we can distribute our titles to Asia, such as Korea, Japan, and Southeast Asia. By working with Tapas, creators can potentially have access to a much larger audience reach and introduce their original stories to a global audience.
How do you think the high-stakes battle for mobile comics will evolve over the next couple of years?
When new platforms arise, whether they're YouTube or TikTok, you witness the rise of a new crop of creators. You see more people participating in those platforms as new creators, who are not necessarily cannibalizing the existing creator base. That's what we expect and hope; as the mobile storytelling platforms arise and flourish, we hope new creators join the platform and flourish, providing more stories that have never been told before.
The opinions expressed in this column are solely those of the writer, and do not necessarily reflect the views of the editorial staff of ICv2.com.
Rob Salkowitz (
@robsalk
) is the author of
Comic-Con and the Business of Pop Culture
.