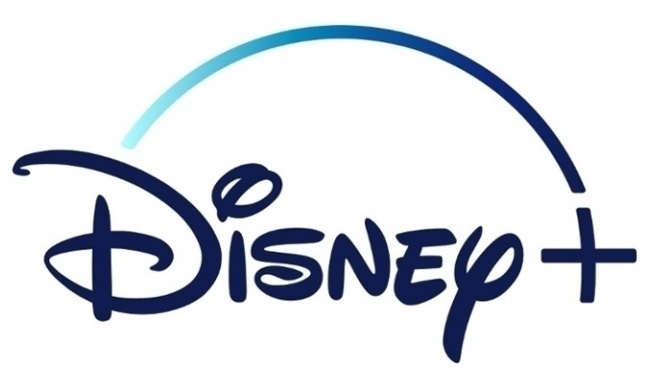 Confessions of a Comic Book Guy is a weekly column by Steve Bennett of Super-Fly Comics and Games in Yellow Springs, Ohio. This week, Bennett continues on from his previous Pride Month columns and talks about various animation releases relevant to the LGBTQ+ community.
Disney+ is celebrating Pride Month by presenting a collection of shows, movies, and short films revolving around LGBTQ+ characters and stories. These offerings include
High School Musical: The Musical: The Series, Howard
(a documentary on lyricist Howard Ashman who created songs for the Disney movies
The Little Mermaid
and
Beauty and the Beast),
and
The Owl House
(which just won a
Peabody Award
for "building a wildly inventive other world that makes room for everyone and giving queer kids a welcome template alongside which to explore their own budding creative energies").
In case you were wondering, "Are there any Gay Characters in
Clifford The Big Red Dog
?" you might want to check out the
Insider Database of LGBTQ Shows and Characters
. Created
"
to bust the myth that kids can't handle inclusion", it lists 70 different series (including
She-Ra
,
Steven Universe
,
3Below
,
Adventure Time
, and
Young Justice
) and 259 individual characters. For the click avoidant, the answer to the question is: "Yes, there are gay characters in
Clifford The Big Red Dog
, Dr. and Mrs. Mulberry".
As a side note, I need to make a correction. Back in 2019 (see "
Confessions Of A Comic Book Guy - He-Man Missing In Action
"), I wrote while Netflix's
She-Ra and the Princesses of Power
certainly had gay content (in context), but it wasn't quite as gay as some of its online fans thought. Maybe it was because I'm so used to living in a presumptively heterosexual culture that it was only after I had watched the entire series over again did the obvious occurred to me; almost every member of the cast of
She-Ra
was a member of the LGBTQ community.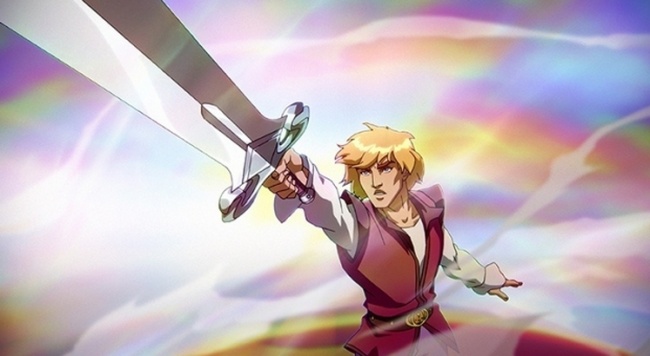 And since I mentioned She-Ra, I'm almost obligated to mention her brother He-Man, who's a gay icon in his own right (see "
Confessions Of A Comic Book Guy--Non-Toxic
") especially with Kevin Smith's
Masters of
the Universe: Revelation
set to premiere on Netflix on July 23. They released the first trailer for it two weeks ago and it looks pretty good to me, but after seeing it some of his hardcore fans have declared Smith's
He-Man is 'Very LGBT
'.
They came to this conclusion because "He-Man's transformation is full of rainbows" which "is associated with the LGBTQ movement", and the trailer featured the song, "Holding Out For A Hero" by Bonnie Tyler. The song is also included in the second episode of
Marvel's Loki
, a character who is, of course, is
confirmed woke and gender fluid
(I like to think I'm woke, but I'm still waiting for my confirmation).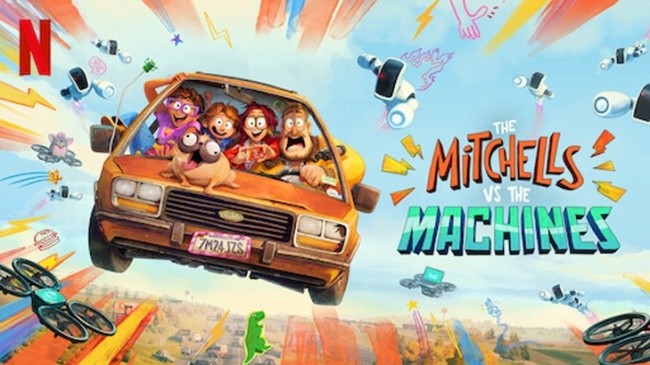 And before I close, I want to mention a new animated movie and an older animated series. Netflix's
The Mitchells vs. The Machines
is from Phil Lord and Christopher Miller, who gave us
Into the Spider-Verse
and
The Lego Movie
and is about a family facing a robot apocalypse. Its lead character Katie, voiced by Abbi Jacobson, is a quirky gay teenage girl and the film "treats its protagonist's identity matter-of-factly but with care — which is exactly how it ought to be."
The series is
Princess Knight
, not
Nella The Princess Knight
, a preschool series that ran for two seasons on Nickelodeon. I mean, the 1967 series based on Osamu Tezuka's manga
Ribon no Kishi
, which is about a princess who has to pretend to be a prince to keep her/his kingdom out of the hands of an evil Duke.
Princess Knight
is considered one of Tezuka's most influential manga, but I've never had the chance to see the animated series based on it - until now. Starting this month
Princess Knight,
as well as
Kimba the White Lion
, and
Astro-Boy
will be available for streaming on RetroCrush
.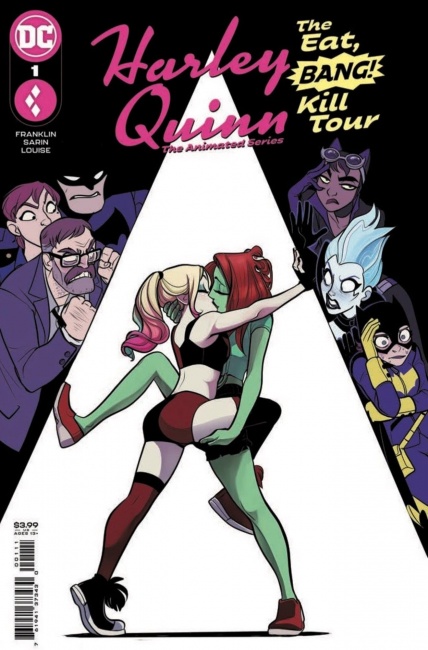 Last week (see "
Confessions Of A Comic Book Guy -- More Thoughts On Pride Month Comics
"), I wrote about the upcoming comic
Harley Quinn: The Animated Series - The Eat, Bang, Kill Tou
r written by Tee Franklin with art by Max Sarin. I've since seen the cover to #1 and wow, I hope you'll all ordered enough copies of it.
The opinions expressed in this column are solely those of the writer, and do not necessarily reflect the views of the editorial staff of ICv2.com.