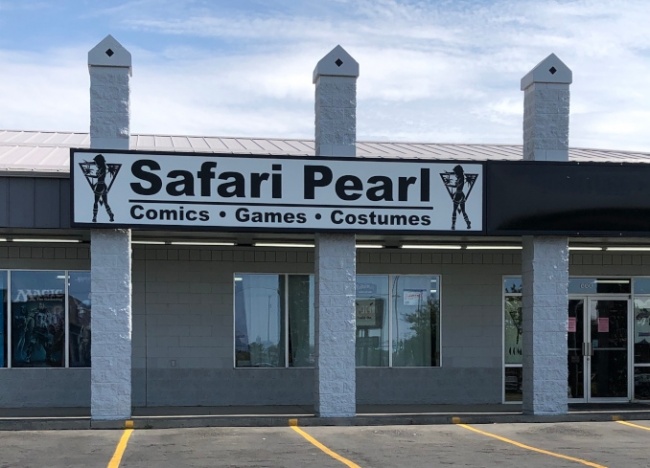 In Business 3x3, a business retailer or executive will share their experience with three things they've done right, three things they've done wrong, and what else they've learned along the way.
Safari Pearl is a comic (and more) store in a college town. And… that's about all it has in common with your typical comic store.
For starters, there's the name (more on that below).
Also consider: Costumes are a major product line (and in the day and age of cosplayers, this is an idea that maybe should go a little more mainstream).
And it grew up alongside the owners' other business, an adult shop (hence, costumes).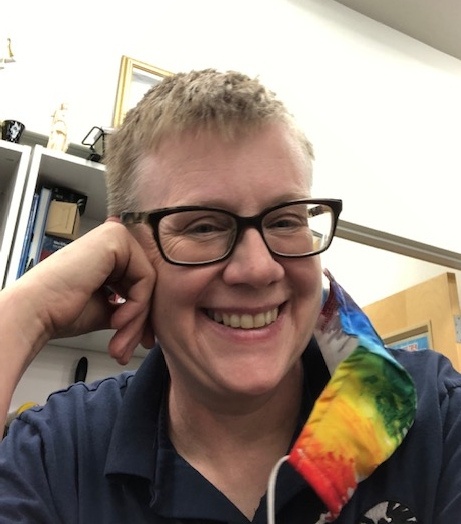 Okay, there's another commonality: Co-owner Kathy Sprague was working for "The Man," got tired of it, and figured she could make a better go of it working for herself.
"I was a restaurant manager, which in the food service industry means I was working 60 hours a week and getting paid for 40," she says today. "And I figured if I was going to work that hard, I wanted to do it for myself."
That was 33 years ago. Sprague moved from the Seattle area to Moscow, Idaho, right next to the University of Idaho.
"A store in Moscow had closed, and I figured 'I could do this'," she says (and more on living AT the store later).
It's a wild ride that involves, at points, not enough food and too much drinking. You'll see.
THE GOOD
TAKE CARE OF PEOPLE
Okay, one more commonality: Like many, many, many stores, Kathy Sprague puts community first at Safari Pearl.
"The thing I'm proudest of is that we have created a safe space in our community," she says. "The queer kids feel safe here. It's a safe space for people of color. We just don't put up with hate. We don't have a lot of tolerance for people with goofy biases."
Owing to a surgical center, Moscow is a regional hub for transgender persons as well.
"Our trans community is huge here," Sprague says. "We're considered one of the safe places you can go the first time you're out presenting."
And when the rubber
really
met the road, Safari Pearl was there with the very staff of life.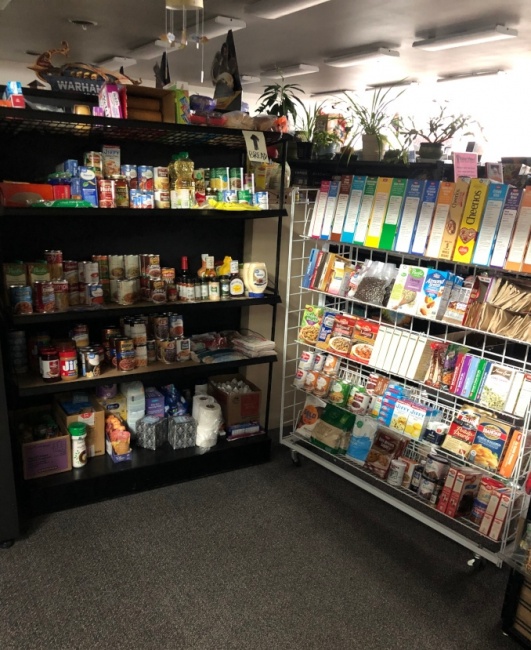 "The first places that got shut down in Idaho from COVID were hair salons, and we're two doors down from one. These women needed food," Sprague says. "We knew restaurant workers who were being laid off and they needed food because restaurant workers eat at work. So we opened a food pantry."
Luckily, the pantry allowed Safari Pearl to keep their doors open during the shutdown.
"It took over our game room, and when things started to open back up, we partnered with a local nonprofit just across the parking lot, and it's now the largest food pantry for our part of town," Sprague says proudly. "So I think taking care of people is what I've done right."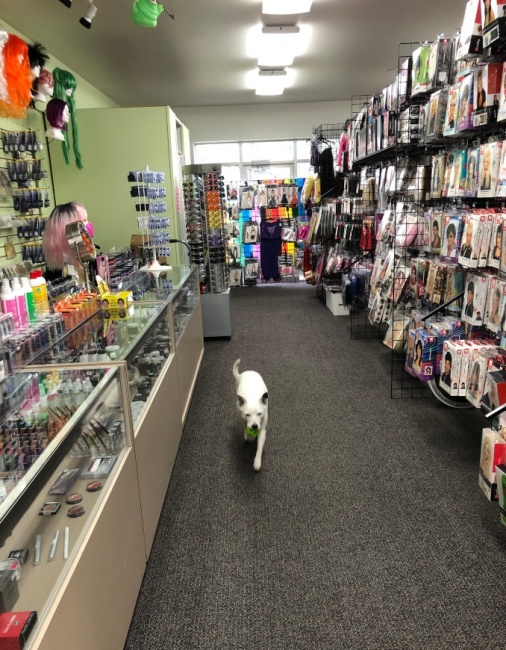 SELL… COSTUMES? YUP, COSTUMES
C'mon. Half your customers like to dress up like Spider-Man or Wonder Woman on weekends. Safari Pearl twigged to the thirst for costumes via their other business.
"Our other business is an adult shop," Sprague says. "So we sell toys, novelties, and lingerie. So many girls repurpose this stuff into Halloween costumes. We went to an adult trade show, and we had gotten slammed the year before selling
so
many pairs of fishnet pantyhose that we sought out and encountered the actual costume industry at this adult show and we set up accounts."
And guess what? Costumes can be lucrative, and year-round sellers.
"The terms are better than anything in the comic or game industry," Sprague says. "It was no-brainer. We brought in a full line of costumes over the next year or two. We probably sell five gross of black fishnet pantyhose over the course of a year, and 500 wigs in assorted styles at
really
good margins."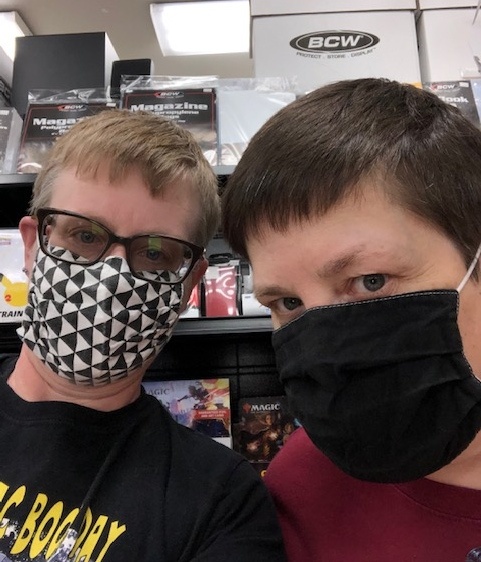 SOURCE PRODUCT FROM EVERYWHERE
Tabitha Simmons is Sprague's wife, and co-owner of the businesses. And, she says, "in some respects, the brains." Simmons' specialty is running down product, especially when supplies tighten up.
"Now with supply chain issues, Tabitha and I spend all day as buyers, tracking product down," Sprague says. "Sourcing product from unique sources is essential. We're now buying direct from the manufacturers in costumes many times, cutting out the distributor, and finding some really unique pieces sometimes a year or two before the rest of the world discovers them."
THE BAD
GET RID OF THE VOICES IN YOUR HEAD
Sprague has been in business 33 years. But has only just now got rid of some old baggage.
"I was 23 when I started, and there were a lot of men who criticized my ability to grade comics, belittled it, and until just a few months ago, I was giving them a lot of real estate in my head," she says.
The results were long-lasting.
"I was afraid to push something to a higher grade, even when I was sure it deserved it. But I finally realized those guys were trying to intimidate me, they were sexist, and they needed to get the hell out of my head."
Sprague has—finally!—found confidence, and the cash register is singing.
"I've been pricing out some collections lately, I feel good about my grading, I'm happy, and customers are still buying happily," she says. "I'm no longer laying awake at night questioning myself. At 33 years, I've been doing this longer than most."
TREAT A BUSINESS LIKE A BUSINESS
Like so many, especially at the start, Sprague tried to do it all. That path usually only ends well when you learn to offload and work smarter, not just harder.
"I'm a terrible bookkeeper," Sprague admits. "It took a lot of years and a close friend to bring us into the current century as far as bookkeeping goes. Treating it like a business… it wasn't until I got together with Tabitha that I thought beyond, 'Oh, I can make enough to keep the doors open and buy some beer.'"
Sprague also points to recognizing opportunities—like costumes—and expanding as important.
"Adding product lines is also treating it like a business," she says.
MAYBE GET OFF THE HOOCH
The early days of Safari Peal were, we mentioned, a wild ride. There may have been a liquid reason behind at least part of that.
"I got sober 11 years ago," Sprague says. "A lot of the other negative stuff I mentioned was tied into the fact that I was a barely functional alcoholic."
Positive results with sobriety were… immediate.
"When your sales the first month you're sober increase by 35%... well, you can kind of see a difference," she says. "It's embarrassing to think of it now, but I can't dwell on that."
And bottom line, both Sprague and the store are in a much better place today.
"Now, 11 years of being sober and kind of getting my shit together, everything's much better."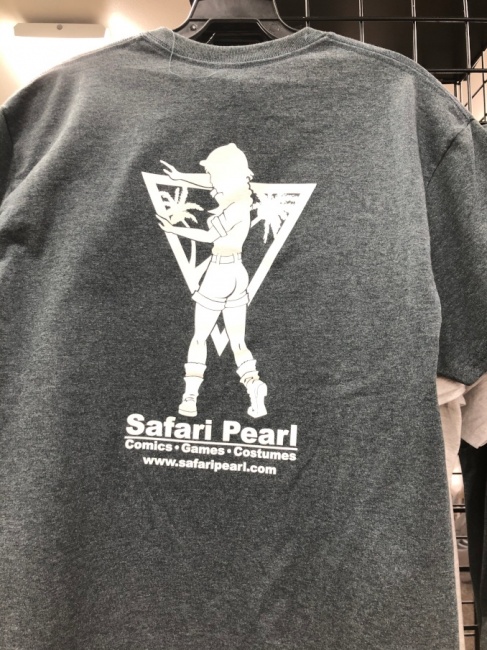 AND WHAT ELSE?
"We were doing a radio drama on the U of I campus and the character in the story was 'Safari Pearl.' So the character was created and I said, 'I'll go with this name for the store unless I can come up with something better in the next three days.' And obviously, I didn't."
"I had a friend design the logo 33 years ago, and we're still using it, basically. I had someone touch it up 2-3 years ago. Same safari girl for a long time now."
"The first location was the upstairs of a used bookstore. And I lived in the back room of my shop. And the owner of the bookstore lived in the basement! It was crazy. Great times, but I'm so happy I'm not living that way anymore."
"When I first opened and I went to retailer conferences and things, it was me and [former Marvel Sales VP] Carol Kalish in the room as far as women went. That's different now. It's better."
"The first time I met Carol Kalish, it was 'Hi,' get to know you. The second time it was, 'Oh my gosh, Kathy Sprague, how's your store in Moscow doing?' That's Carol. She knew, she remembered, because she cared."
"To see other women in the industry now and the things they've done… I look at Jen King at Space Cadets in Texas and the things she's done. She's horribly under-appreciated. If we had a male retailer who had done as much work for other shops as she has done, they would have won every single award out there. So I'm not quite sure why Jen hasn't. She is absolutely, absolutely the best."
"They ought to name an award after Carol Kalish."
"A lot of different people come here for college. And a lot of them do find us quickly. We're the hub for every kind of people."
"I ordered my Santa suits four months ago when I was in a Zoom conference and the manufacturer mentioned 'Hey, we're paying four times as much for our next container load. The price is going to skyrocket.' It's wild. At the last Halloween trade show we were at, they were telling us about problems at factories in China, delays."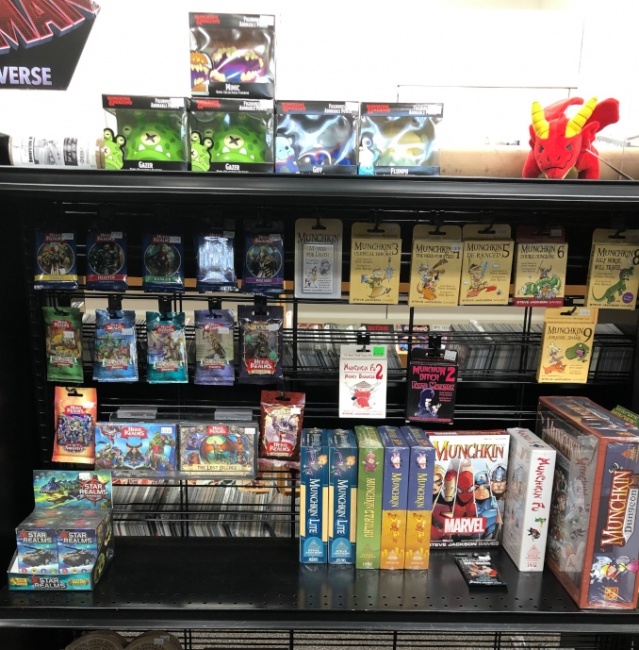 "We do board games, party games, The GW
Warhammer Age of Sigmar
is pretty big in our store. We have 28 linear feet for RPGs. We saw record sales for games during COVID. A lot of people came back to playing
Dungeons & Dragons
. Modeling has become a big thing again. We've increased our presence in
D&D
models and all sorts of new RPG systems."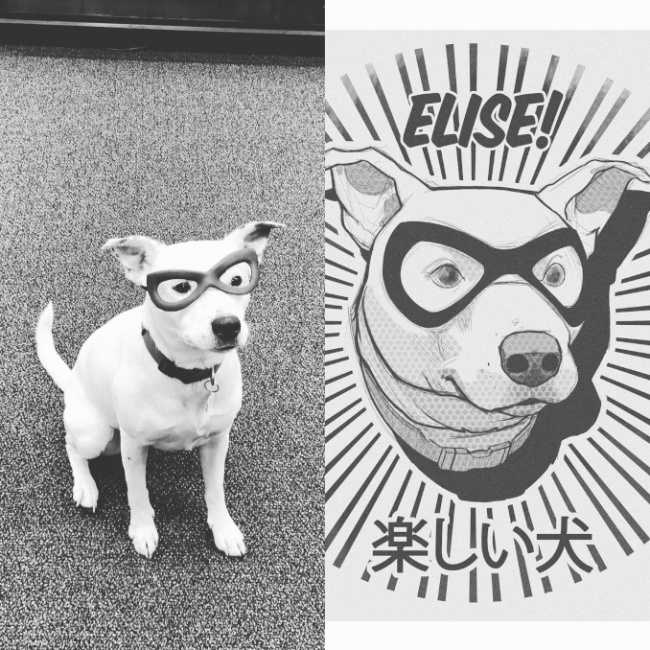 "Elise! Elise is the dog. She's cute. We sell merch, T-shirts, stickers. Actually, we're down to just one style on the shirts right now; we have to reorder."
Click Gallery below for Safari Pearl pics!