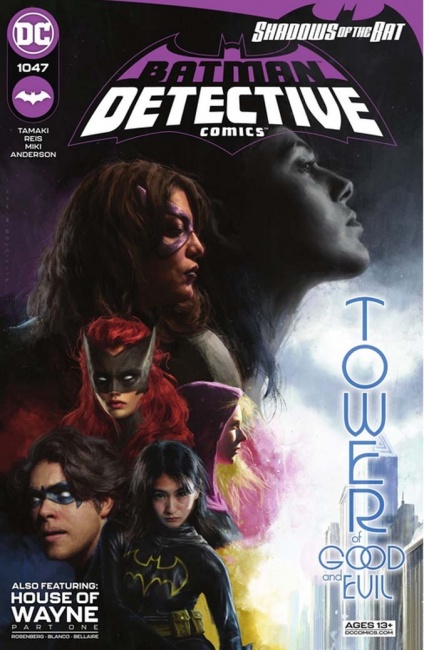 Confessions of a Comic Book Guy is a weekly column by Steve Bennett of Super-Fly Comics and Games in Yellow Springs, Ohio. This week, columnist Steve Bennett addresses a few leftover items from 2021, with a look at how mental health issues are portrayed in comics.
I really do want to focus on 2022, there's a lot coming up I should focus on, but there are a few things leftover from last year I'd like to write about before it's too late:
Back In December (see "
Confessions Of A Comic Book Guy -- Taking a Mental Health Day
"), I wrote about the upcoming 12-part weekly
Detective Comics
event where Arkham Asylum is replaced by the psychiatric hospital Arkham Tower. I also wrote how these kinds of 'events' in
Batman
comics are almost always synonymous with some kind of large-scale municipal disaster and it was only a matter of time until Arkham Tower "suffers an inmate revolt, blows up, or burns down."
Well, we didn't have long to wait as
Detective Comics
#1047 by Mariko Tamaki, Matthew Rosenberg, Ivan Reis, Danny Miki, and Fernando Blanco shipped this week. One of the reasons I generally dislike these kinds of Bat-events is they seem to take forever and the story spools out across entirely too many crossover titles. But you can't say that about
Shadows of the Bat
; after an efficient set up the story is off and running at a steady clip. And while I want to avoid giving spoilers away, it's worth mentioning that a supposedly important character is unexpectedly dealt with pretty definitely right out of the gate. I've got to confess, I didn't see that coming.
I'm always interested in seeing how mental illness is depicted in comics, so I was pleased to see Doctor Wear the head of Akrham Tower saying all the right things about treating the mentally ill. Of course, he's awfully vague about how he's achieving "medical miracles" with costumed villains, though he should get points for actually trying antipsychotic medications. This treatment was something that never seemed to occur to anyone back at Arkham Asylum.
In case you missed it, on December 10 there were a new animated
Peanuts
special
Snoopy Presents: For Auld Lang Syne
. I haven't yet seen it myself, but I have seen images from it on Google and as a big Peanuts fan, it's enough to know I want to see it.
There were a couple of surprises among those images. Peppermint Patty was wearing a dress (certainly not for the first time in Peanuts canon, but she seems to be enjoying wearing one a lot more than you'd expect), and Lucy was still staffing her psychiatry booth. And seeing it again made me realize, maybe it's past time that the franchise retired the gag.
It made its first appearance on the cover of the reprint collection
You're Out of Your Mind, Charlie Brown!
, back in 1959 and reflects an era where Americans still felt highly uncomfortable with the idea of psychiatry and seeing a therapist. An unease expressed in 60s movie comedies like
Three On A Couch,
What's New, Pussycat?,
and
The President's Analyst.
And in
Peanuts,
the Lucy/Charlie Brown paradigm played with the supposedly ludicrous notion of a child needing to see a therapist.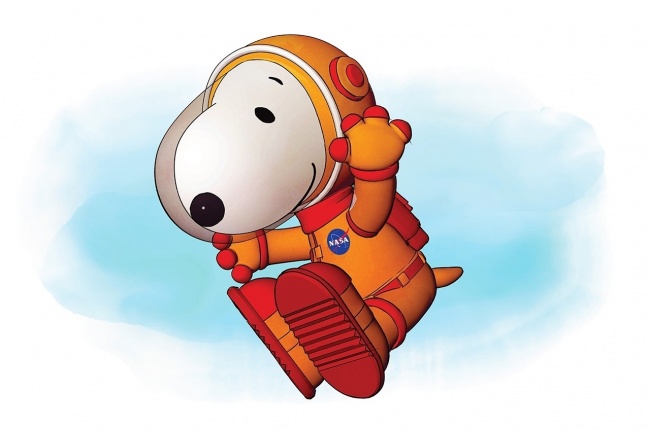 Maybe I'm taking this too seriously or I'm just way too woke, but as I pointed out back in 2020 (see "
Confessions Of A Comic Book Guy -- Young Adults In Action"
) there is
A Growing Mental Health Crisis Among America's Children and Teens
. A lot of kids could benefit from seeing a therapist, and since Charlie Brown has been the unofficial poster child for kids with social anxiety and low self-esteem for over 70 years, maybe his next animated special could be about him seeing a therapist. They could call it
You're In A Safe Space, Charlie Brown.
The opinions expressed in this column are solely those of the writer, and do not necessarily reflect the views of the editorial staff of ICv2.com.