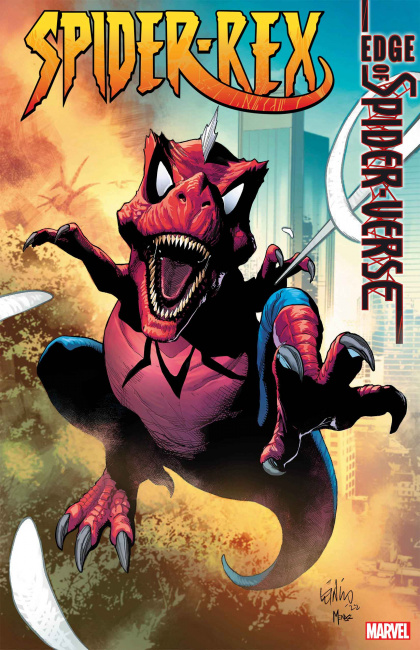 Confessions of a Comic Book Guy is a weekly column by Steve Bennett of Super-Fly Comics and Games in Yellow Springs, Ohio. This week, Bennett talks about Marvel's first gay Spider-man, Spider-rex, and the Twig comic book.
I had no intention of writing about LGBTQ+ issues again so soon after Pride Month, but then Marvel went and announced its first gay Spider-man, Web Weaver, who'll make his first appearance in Edge of Spider-Verse #5, coming out this September. Created by Steven Foxe and Kris Anka (who was also a character/costume designer for Sony's Across the Spider-Verse, the sequel to 2018's Spider-Man: Into the Spider-Verse), Foxe said that his "fearless femme identity is central to who he is", down to the fact his Peter Parker is "a not-so-mild mannered Van Dyne fashion designer".
Web Weaver is not a bad idea, and I quite like his yellow-and-black version of the Spider-Man suit; Marvel should really get Anka's input on the clothes for this year's X-Men Gala (the ones from last year looked more like Avant-garde art installations than clothing). Still, I decided to write about it because of the volume of responses the news generated, most of which were overwhelmingly positive or neutral. I expected a ton of YouTube screeds on it, but the only truly volatile one I found was titled "WOKE Marvel Strikes Again! Creates Stereotypical GAY SPIDER-MAN!" But what was equally surprising was the number of stories on the subject I found online in French, Italian, Greek, Czech, Slovak, and Indonesian.
I'm also looking forward to another upcoming Spider-Variant, Spider-Rex; who is, you guessed it, a Spider-Man who happens to be a Tyrannosaurus Rex. He'll make his debut in a story in Edge of the Spider-Verse #1 by Karla Pacheco and Pere Perez and will appear on a variant cover by Leinil Francis Yu. Nothing is known about the origins of Spider-Rex, but I'm going to go ahead and assume it has something to do with Stegron the Dinosaur Man.
There's an astonishing number of comics coming out these days and it's becoming increasingly hard for even me, someone who has plenty of free time to keep up with everything that comes out each month. It's hard for even the best of comics to stand out on the shelves. So, with that in mind, at least every once in a while I'll be putting the spotlight on one of my favorite titles the week its latest issue ships.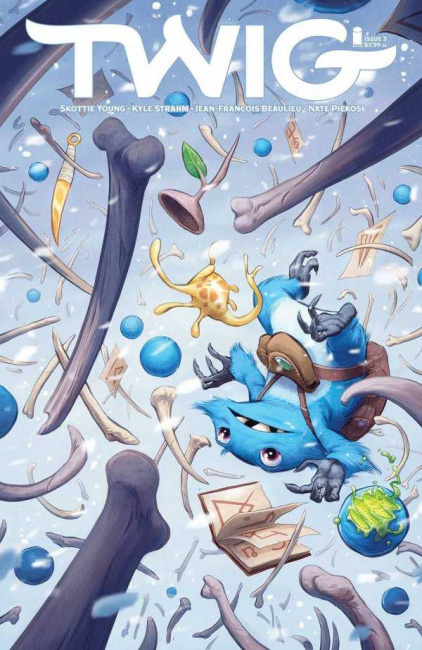 This week that comic is
Twig,
a five-issue miniseries from Image, written by Skottie Young (L. Frank Baum's
Oz
adaptations,
I Hate Fairyland
) and drawn by Kyle Strah,. it's one of those unconventional fantasies that (so far) has absolutely no humans in them. Starting with our protagonist, the Muppet-like protagonist and his snail-like companion Splat who we meet the morning of their first adventures, which doesn't go according to plan. It's fun, funny and visually appealing, with a wonderful sense of innocence that makes me think of Young's work on the
Oz
books.
Twig
#3 ships this week.
The opinions expressed in this column are solely those of the writer, and do not necessarily reflect the views of the editorial staff of ICv2.com.