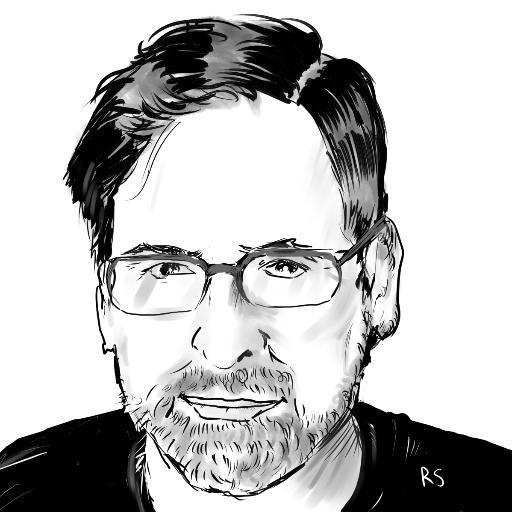 This week, columnist Rob Salkowitz looks at looks at the emergence of user-generated content (UGC) as a huge driver of new voices, new stories and new audiences, to be discussed at New York Comic Con.
Even as the clock ticks down the final hours of summer, NYCC looms nearer on the horizon as the last mega-con of the year with significant interest to industry professionals, and offers a great opportunity to take stock of where the business has landed after the disruptions of the last two years. One area I'm watching closely, and will be discussing extensively at the show, is the emergence of user-generated content (UGC) as a huge driver of new voices, new stories and new audiences.
Since most of this material is emerging from online platforms that have mostly functioned as walled gardens, why should traditional retailers, licensors, publishers and distributors care? Because the material cooked up in labs like Webtoon and YouTube is now starting to get loose in the larger media and publishing world (sometimes through crowdfunding), and new platforms are starting up with specific missions to fast-track UGC to scale (disclosure: including a couple that I'm working with in an advisory role).
Here are a few spots in the programming schedule where I'll be discussing these trends.

Webtoon One-on-One on Thursday.
As ICv2 readers are no doubt aware, ICv2's exclusive Insider Talks (and Happy Hour!) return to NYCC this year on Thursday afternoon, 3pm-6pm. This year's theme is new distribution models, and I'm delighted to be on the program along with our fearless leader Milton Griepp and The Beat's Heidi MacDonald (for information on how to get your invitation, see "
ICv2 Insider Talks and Happy Hour
").
For my slice of the program, I'll be sitting down with Webtoon VP of Content David S. Lee to talk about the impact the mobile-digital comics app is having in comics, licensing, publishing and media. Webtoon is more than UGC, of course. It has developed its own creator community and top-tier titles, some of which are pulling in millions of paid subscribers per month, along with its industry partnerships with DC Comics and Archie Comics.
I hope to talk to David about the company's overall growth (global revenues were close to $1 billion in 2020), how it develops user-generated work into monetized series, its dead-tree imprint
Webtoon Unscrolled
(helmed by Ashleigh Gardner and DC veteran Bobbie Chase), and its expansive media plans with Webtoon Wattpad Studios. If you're curious how the platform works, how it has successfully built a huge audience of mostly young, largely female readers, and how it impacts the future of comics, be sure to turn up for this industry-oriented conversation (for information on how to get your invitation (see "
ICv2 Insider Talks and Happy Hour
").
The Future of UGC on Friday.
Friday at noon, I'll be moderating a broader discussion called
From Fanart to Franchise: The Future of UGC
. This panel also features Webtoon's David Lee, alongside Webtoon creator Arechan (
Luff, Senorita Cometa, Faust
), insanely popular YouTuber Steven He ("Emotional Damage!" – ask your kids), and reality show producer Ken Mok (
America's Next Top Model
).
This might seem like an odd assortment, but again, the connecting thread is how new creators are sidestepping traditional means of career development, reaching gigantic global audiences on social platforms, then turning that into new IP. Steven He will talk about how, as an out-of-work actor, he built a global following of tens of millions, and how he's now teaming up with other creators on a new serialized science fiction/comedy production called
Ginormo
(I'll be doing
a panel focused on Ginormo
with the other creators involved in the production on Saturday at 12:30).
Mok, who is producing
Ginormo
, is a Hollywood veteran who sees the transition from studio-produced content to UGC as the next step in the evolution from scripted to unscripted TV content two decades ago – a revolution he helped lead. He sees the rise of direct-to-consumer media platforms as the only way to satisfy fans' increasingly demanding appetite for new material and new spins on old favorites. This should be an amazing conversation from a number of perspectives, so I hope industry folks can fight their way past Steven He's hordes of adoring fans to find a seat in room 406.2.
More on the Webtoon-to-Hollywood Pipeline.
Yep, one more chance to hear me talk to and about Webtoon! (I'm not working for them, they just seem to like me), this time on Friday at 3:15 for
An Entertainment Revolution: Webcomics and Webtoon Fueling Future Hits
. On this panel, we'll be looking specifically at how material coming from platforms like, but hopefully not limited to, Webtoon and Wattpad are fueling hits in streaming media (such as Netflix's
All of Us Here are Dead
), boardgames, videogames, and even feature films.
What's especially interesting is that Webtoon content is not limited to typical American comic genres like superheroes, action, horror and sci-fi. In fact, many of the most popular strips are romantic comedies, dramas and slice-of-life stories: genres that have not exactly been ascendent in Hollywood in the MCU era. One reason for that is that Hollywood execs are a cowardly, superstitious lot, and prefer proven properties with built in fanbases rather than taking a flier on a chancy original story, even when production costs are low.
Webtoon and other socially-oriented UGC platforms give Hollywood and others visibility into the fan base, with more detailed audience metrics than are available from many other sources. And the company appears interested in using its clout to diversify the kinds of media and licensed properties that get developed. This should be very interesting.
Crowdfunding as another audience development strategy.
If you're still hungry for intellectual stimulation and not yet ready to hit the bar, check out my final panel on Friday, certified 100% Webtoon free! This is the
Crowdfuding Comics panel
at 5pm, featuring a bunch of creators using the Zoop platform, as well as Zoop cofounder/CEO Jordan Plosky. I've done a bunch of these before for both Zoop and Kickstarter (Heidi will be talking to Kickstarter's comic czarina Oriana Leckert at the ICv2 event on Thursday) because it's clear that crowdfunding is the economic arm of UGC, filling in the gaps to bring projects into the world.
One of the more interesting aspects of crowdfunding is that it creates community, not just commerce. It also creates marketing opportunities by focusing fans' attention on the creation of one specific cool thing, rather than an ongoing cadence of cool episodes.
See you in New York.
I hope to catch up with ICv2 readers, industry pros and anyone else who loves comics in a couple of weeks. Hopefully I'll see some of you at one or more of these panels, but in any case, if you see me wandering the floor or after hours, please come say hi!
The opinions expressed in this column are solely those of the writer(s), and do not necessarily reflect the views of the editorial staff of ICv2.com.

Rob Salkowitz (@robsalk) is the author of Comic-Con and the Business of Pop Culture.