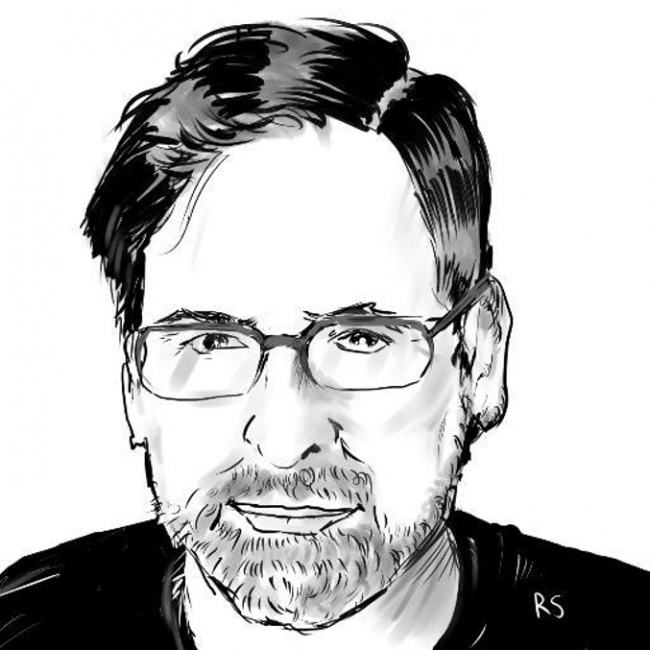 This week New York Comic Con mounts its 2022 edition at the Javits Center on the west side of Manhattan. According to organizers, the event is expecting 200,000 over the course of the weekend – a small step down from the pre-pandemic heights, but still an awful lot of people.
That's encouraging for the return of in-person events, but the comeback still feels a little bit one sided. Yes, fans are showing up in force to celebrate all the things fans enjoy celebrating together. Who is on the other side of the table? There seem to be fewer big publishers, fewer studios, and fewer large-scale exhibitors of the sort that viewed giant events like NYCC as essential to their audience engagement efforts.
Some may blame the pandemic hangover. After all, you don't just set up at a major show like NYCC on a whim, and earlier this year, the live events picture was considerably more cloudy than it seems today. Being a big company means making a big commitment to a booth and staffing at a time when it's unusually difficult to calculate risks and benefits. Some people remain understandably squeamish about crowds and large events, although turnout at recent shows across North America shows a lot of fans are eager to get together in person.
That all may be true, and by next year, everything could be 100% back to normal. However, the more big shows go on without tentpole exhibitors and landmark booths on the floor, the more those exhibitors, conventions and fans could be getting comfortable with not having them there at all. If that dynamic sets in, it would indicate a real shift in the bigger-better-more trend in fan events that's characterized the last 15 years.
No Mo' FOMO. While the past two years represented a worst-case scenario for live events, they may have only accelerated trends that were going to happen anyway. For the last 15 years, the growth of conventions has gone hand in hand with the massive boom in genre entertainment, and the growing convergence between comics, media, games and other parts of popular culture. That trend was always going to reach a point of diminishing returns, with or without a global pandemic.
We're already seeing a massive deceleration of the streaming wars. The fact that Netflix is still (as of this writing) undecided about renewing Sandman, its biggest genre-oriented hit, should tell you everything you need to know about how things have changed. WB and HBO tossed a pile of fan-oriented and potentially lucrative projects on the bonfire as part of the Discovery merger. Disney, Amazon and Paramount are betting on a few proven franchise-extending hits each season, but aren't in conspicuous spend-and-expand mode anymore. And all of that can be traced back to economic turbulence and the falling stock price of the parent companies.
As corporate priorities change, the importance of reaching fans at live events gets relatively less. It's still desirable, but it's not life-or-death. It's just one more unusually intense and labor-intensive marketing motion, and for bean counters asked to tally up return on investment, it's an increasingly tough cost to justify.
So if that spigot of money dries up, where does that leave conventions?
Good enough is better than nothing. Right now, shows everywhere are benefiting from pent-up demand. People are flocking to cons featuring shopworn special guests, a few manufactured announcements instead of the usual onslaught of one upmanship, artist alleys padded with prints and fan art, and depleted exhibit halls, all because any show is better than no show.
Exhibitors and event managers are taking advantage of that by setting standards a little bit lower, making up for their own pandemic-induced shortfalls in manpower and resources. Comic-Con International, for example, has been fairly forthright about acknowledging that their most recent events were all about refilling to coffers so the organization could get healthy enough to mount the kind of cons we've come to expect. ReedPOP retrenched from its global ambitions over the last few years, and has been running its 2021 and 2022 shows with a smaller team. When you don't have enough material, seams will show, no matter how dedicated and hard-working the event organization is.
That brings us back to the initial question about the tentpole exhibitors. When there is less air cover from big media announcements, and less capacity on the part of organizers, shows that were already a coin-flip in terms of cost-benefit become much easier to skip, especially if you know your major competitors are also going to be absent. A few smaller, up-and-coming comics publishers like Z2, Mad Cave and Aftershock have taken advantage of the last few big conventions to seriously up their game and generate buzz relative to the leaders in their market niche, but this probably isn't enough to trouble Image, Dark Horse or Dynamite, much less Marvel and DC.
The new dynamic creates a permission structure for top tier exhibitors to miss even marquee events like SDCC and NYCC. It sets fan expectations that those booths will be absent from the floor, even if the companies send artists and executives to host panels. Fewer publishers means fewer exclusives for fans motivated by that sort of thing. It also leaves gaps in the show floor that get filled one way or another, in worst case reinforcing the low-rent flea market that cons get when they are overrun by purveyors of trinkets and crafts rather than high quality collectibles. Eventually, this "new normal" becomes the baseline expectation, and the whole industry settles into an equilibrium at a lower overall level.
The End of Peak Geek, or a New Beginning? All this represents a reversal of the bigger-better-more dynamic that cons have followed since the early 2000s. Maybe that's ok, considering the old model was straining the physical limits of event venues and draining the coffers of exhibitors in an arms race with limited payoff. It was also the product of a boom-time economy and media gold rush that has passed its peak and is now decidedly into a downturn.
Time will tell if this is a temporary hiccup caused by a combination of one-time factors, or an actual retreat from the Peak Geek era and toward something new. Whatever is going on under the surface, however, is unlikely to trouble the hundreds of thousands of fans waiting to get their Con on this week in New York, where whatever is on offer will be met with rapturous delight.
The opinions expressed in this column are solely those of the writer(s), and do not necessarily reflect the views of the editorial staff of ICv2.com.
Rob Salkowitz (@robsalk) is the author of Comic-Con and the Business of Pop Culture.