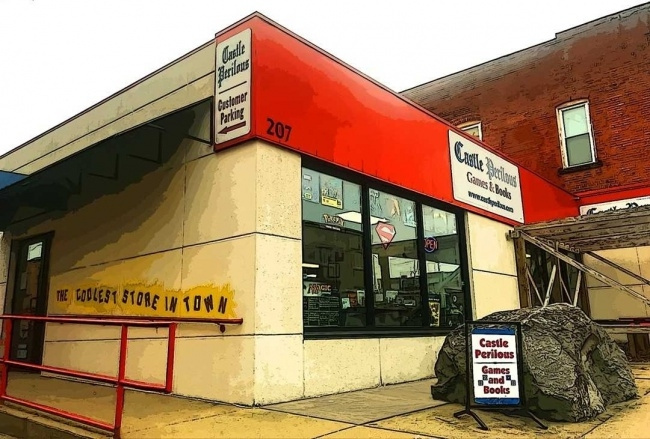 Rolling for Initiative is a weekly column by Scott Thorne, PhD, owner of Castle Perilous Games & Books in Carbondale, Illinois and instructor in marketing at Southeast Missouri State University. This week, Thorne discusses the second 2022 Amazon Prime Day, the Magic Game Night set, and Konami Premier events, and congratulates Pierce Watters on his new gig.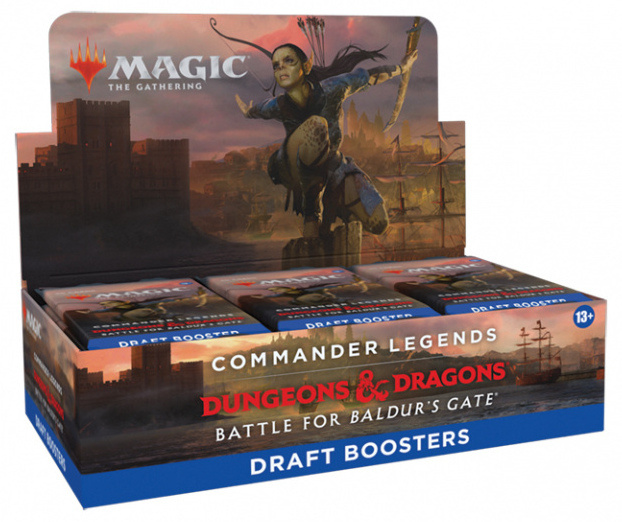 The second Amazon Prime Day of the year came and went this past week, leaving me mildly bemused to see the official
Magic: The Gathering
Facebook page promoting heavily discounted
Magic
product in my Facebook feed. On the one hand, it was somewhat annoying to see Wizards of the Coast pushing deeply discounted sales of
Magic.
However, on the other hand, scrolling through the comments (I know, never read the comments) showed roughly 95% of those responding said they preferred to buy the cards from their FLGS because, after all, "When was the last time Amazon ran a Friday Night magic session?" A couple of people did mention the great deals they found during the sale, such as
Magic
booster boxes for less than my cost, but I saw many people offering shout-outs to their FLGS.
Also, despite my lackluster comments about this years
Magic Game Night
set in last week's column (see "
Looking at Magic Fall 2022
"), I see the set is already sold out at one supplier's warehouse and strangely, not even listed at another's. I would think, even if preorders are not great for the set, it is a
Magic
set and any distributor carrying
Magic
should at least stock the SKU. We brought a couple of copies in which still sit on the shelf and have not generated a lot of attention, though we did receive a couple of calls about the item.
Yu-Gi-Oh! TCG's Darkwing Blast
Premiere Event took place this past weekend and I cannot think of another company that micromanages their events so much. For the last few Premier events, Konami has told stores they must charge $21, an odd price for a promotional event, plus sales tax where applicable. It's a good thing most customers use credit cards or virtual wallets to pay for their entry as having to make change for a number of $25 payments would quickly run through most stores' supply of dollar bills.
Maybe Konami had bad experiences with stores running Premier events in the past but the company has dictated prices for Premier events for a number of years now and, while the playmats and promotional cards are nice, most players expect some form of prize pack for their participation and those prize packs come out of the store's gross margin. Unlike WotC, which provides boxes of booster packs as prize support for its pre-release tournaments, Konami limits itself to Field Center Cards, a pair of promo cards and a pair of playmats as prize support. Any booster packs stores choose to give away come out of their bottom line, lessening the profitability of Premier events. No-one forces stores to participate, but I sure would like to see Konami raise their tournament buy-in to a more reasonable number, such as $25.
Finally, congratulations to Pierce Watters. I have known Watters casually for several years through his position at Paizo and am happy to see him unretired (see "
Game Industry Vets Form Consulting Firm
"). If I remember correctly, Thompson & Associates, Direct Market Consultants was the first consulting firm to focus on the pop culture market, although Mel Thompson's focus was on comics. I'm finding it interesting to see more consulting firms focusing on the game industry. Given the size of the industry, it can probably use the help.
Comments? Send them to
castleperilousgames@gmail.com
.
The opinions expressed in this column are solely those of the writer, and do not necessarily reflect the views of the editorial staff of ICv2.com.