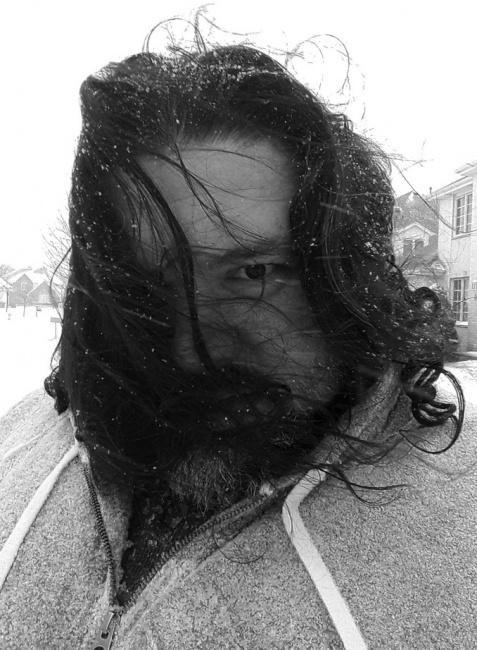 This year's Gifts Week coverage gave me a chance to sit down and make a few holiday selections to share with retailers. As fair warning, I'm a fairly picky individual when it comes to the game items I actually buy, and even more selective when it comes to games to give away. Most of this pickiness comes from constantly being bombarded with a 100+ of game announcements I have to evaluate every month; some of it comes from just simply being a bit of a curmudgeon that subconsciously looks for excellence in games. Either way, it makes for an interesting list of games for retailers to read.
I'd like to preface these selections by saying: "These are the games I'd give away to other people as a gift." The selections made here may not necessarily crossover with what I like to play myself. This column is about mostly other people and what I think they might like to receive. Thus, the game items included in this column are what I believe to be legitimately good products which could make great gifts for friends, family, and others. Needless to say, retailers might look into stocking these quality games this holiday season.
Without further ado, here we go: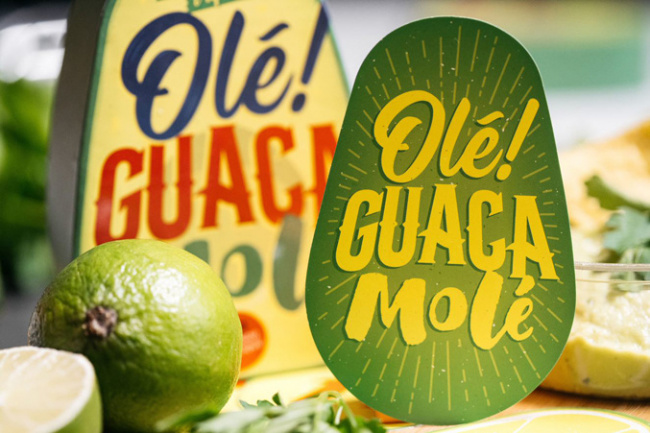 Ole! Guacamole by Scorpion Masque (MSRP $12.99)
. I have to confess (as ICv2 columnist Steve Bennett often says), I was super skeptical of this game upon first glance because it felt like it was trying to sell itself on a cute rhyming title and fantastic themed packaging alone. However, after Camile Berland and Danni Loe from Hachette Boardgames sat me down at Gen Con 2022 and taught me this word game, I was totally convinced that this is the card game that people should giving instead of
Uno
. The game was good (a little too good), and it was definitely more challenging than I expected for a lightweight game.
Ole! Guacamole
is totally worth stocking and demoing.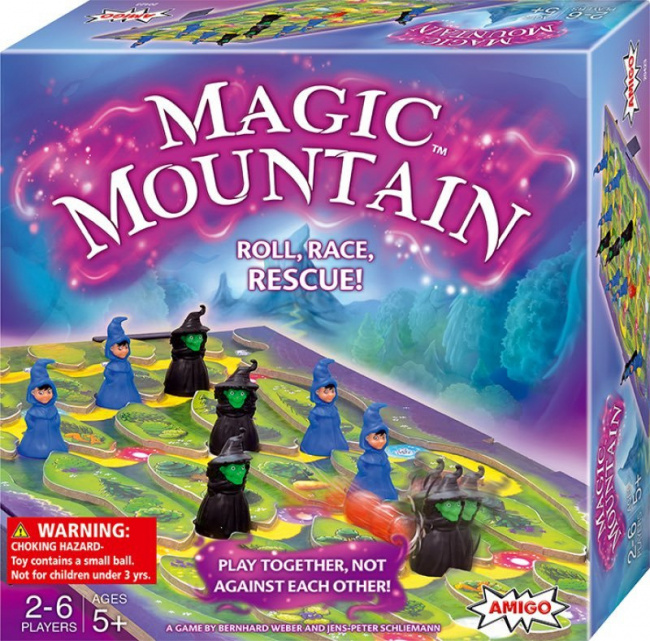 Magic Mountain by AMIGO (MSRP $45.49).
I honestly could've filled this whole column with kids games to gift. However, there was one that stood out amongst the crowd, the
Kinderspiel des Jahres
-winning
Magic Mountain
(see "
'Zauberberg' Wins
"). Why? Well, in my opinion, it has the best use of design elements in a children's game that I've seen in a while. I've long believed that children's games should have some sort of a engineered game or toy element to them, like
Mouse Trap
or
Don't Break the Ice
do, because it keeps the attention of the kids longer than just a board and pieces. The unique use of marbles on a tilted board as a mechanic in this race game makes it very fun and a good gift for ages 5 and up.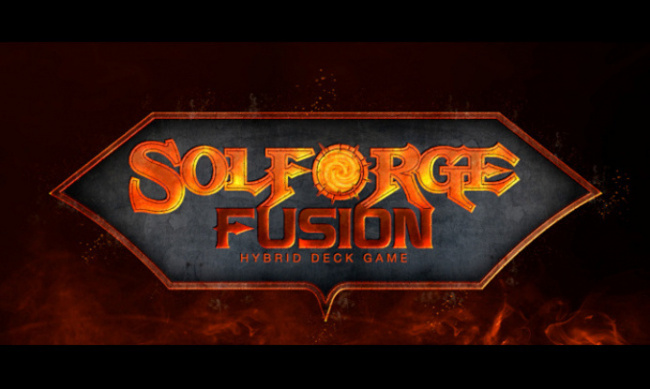 SolForge Fusion by Stone Blade Entertainment (MSRP $34.99)
. At heart, I'm a TCG guy. I've been into
Magic
since around the release of
Arabian Nights
, and have done work for a few CCG companies over the course of my career. When Justin Gary showed this game to me at GAMA Expo 2022, I was thoroughly impressed. It was basically everything I loved about playing limited formats for
Magic: The Gathering
with the added bonus of actually having a discernable game progression and providing players with unique playable decks right out of the box. This game has had a few setbacks with moving release dates, but it's finally out and good game to demo at TCG night for customers looking for gifts.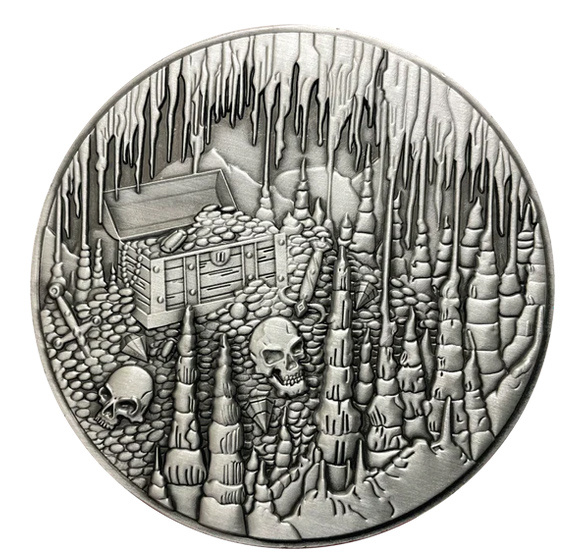 Fantasy Art Coins by Goliath Coins (MSRP $19.99 per coin)
. If there has been a "Dark Horse" fantasy product potential hit on my mind in 2022, its been the collectible coins produced by Goliath Coins. This company designs and mints superior quality multi-use clad coins. These coins are primarily for display as curios, but can also be used as first player tokens, props in RPGs, enhanced board game components, or just simply by a hobbyist painted for an art piece. Additionally, Goliath has recently secured a number of licenses for new coin products, including Frank Frazetta,
Castlevania
,
Call of Cthulh
u, and more. They are a really cool looking, and unique item to give to someone else as a gift just to see what they will do with it.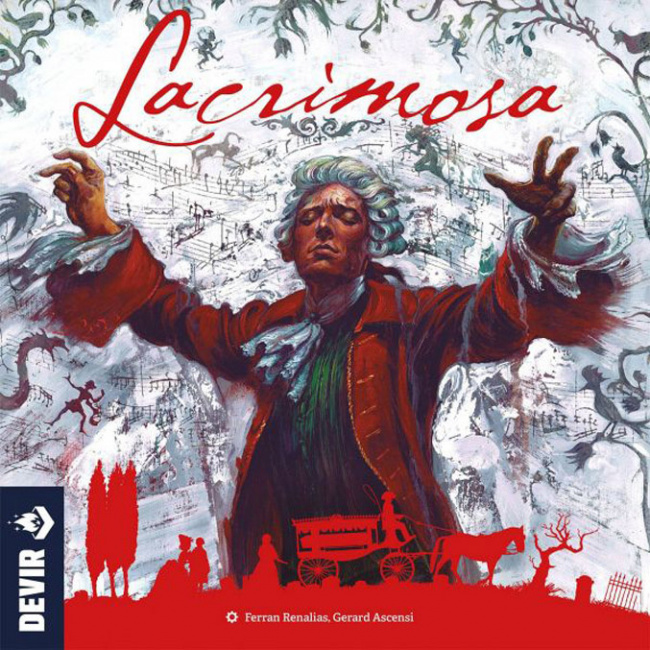 Lacrimosa by Devir Games (MSRP $79.99)
. So, I'm having a lunch meeting with Marcelo Figueroa from Devir Games at the Patron Saint in Indianapolis during Gen Con 2022. Right after we sat down to eat, Marcelo opened up the Devir catalog in front of me, took out a marker, circled
Lacrimosa
in the book, and said "This is the game you need to know about for Q4." He was dead on with this statement. I'd go a step further to say that every retailer out there needs to know about
Lacrimosa
(see "
'Lacrimosa'
").
Imagine if a middle-weight, deck-building board game could offer you a sequel narrative experience for the Academy Award-winning movie Amadeus? This game seems to accomplish that task with unique brand gameplay that spans two different timelines as players try to finish Mozart's last opus. Lacrimosa is clearly suited for experienced tabletop gamers as a gift this holiday season.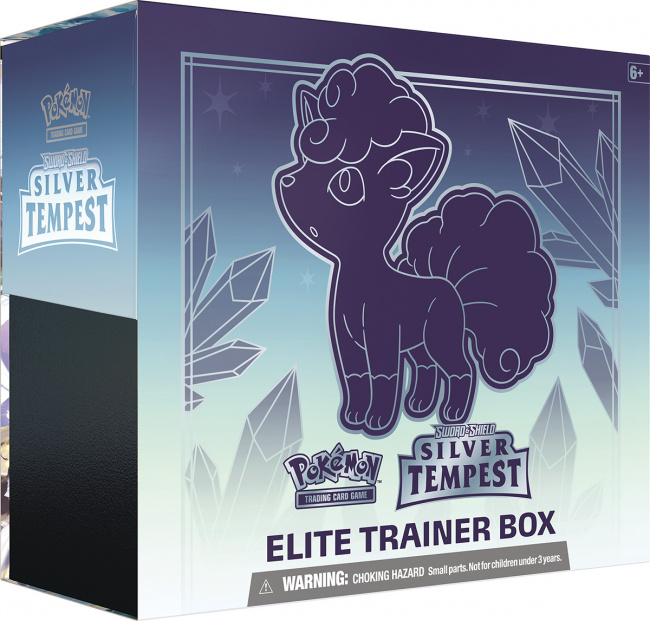 Pokemon TCG: Sword & Shield - Silver Tempest Elite Trainer Box by The Pokemon Company International
(MSRP $44.99)
. Some days, it just pays to go with the data. And the data says that
Pokemon TCG Lost Origin
was an amazing sealed seller, as it topped both the TCGplayer
August 2022
and
September 2022
. The
Silver Tempest Elite Trainer Box
comes out on November 11, 2022, and has a lot of room to run-up sales into the holidays. This item smells like retailers printing money as moms and dads will likely scoop these up for their little Pokemon fans at $39.99 per box.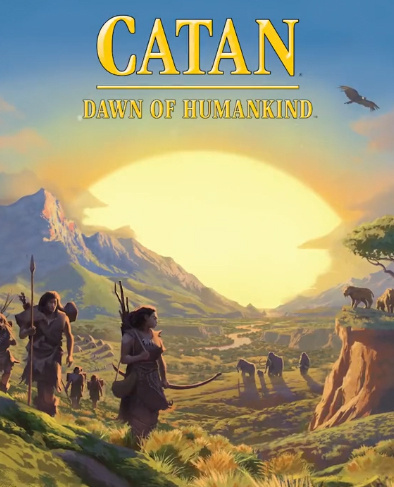 CATAN: Dawn of Humankind by CATAN Studios (MSRP $69.99)
. I really don't need to go into too much depth here because new editions of
CATAN
basically sell themselves, especially ones that haven't seen the light of day in a while. This reboot of S
ettlers of the Stone Age
is a fine gift for a whole generation who had never played this version of
CATAN
before, as it was originally released in 2002 and won an Origins Award in 2003 (see "
2003
"). This is a good item to offer to board game customers for the holidays.
That's it for my Gifts Week 2022 selections. Good luck with shopping season, and may your cash registers be ringing well into the new year!
The opinions expressed in this column are solely those of the writer, and do not necessarily reflect the views of the editorial staff of ICv2.com.