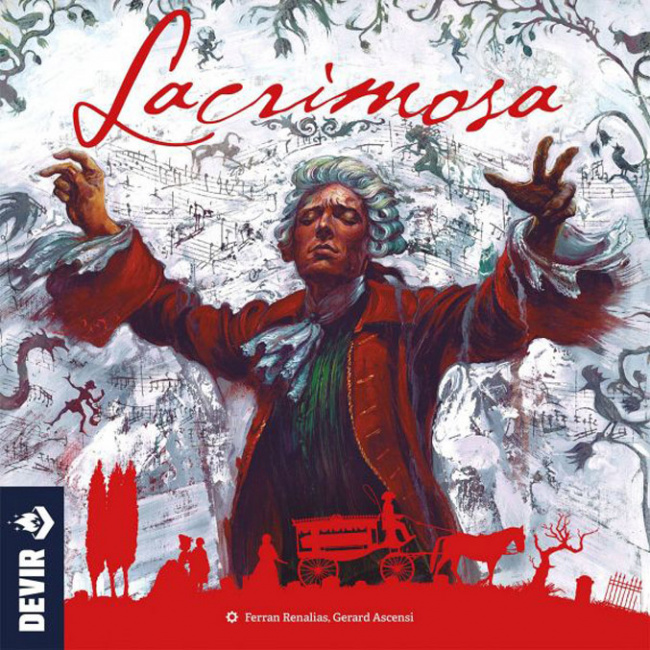 Devir Games will release
Lacrimosa
, a new narrative deck construction board game, into retail in Q4 2022.
The great composer Wolfgang Amadeus Mozart has passed away and left one last piece of music unfinished, the Lacrimosa movement of his Opus Requiem. Players take on the roles of his patrons attempting to fund the completion of the piece. They play on both a past and present timeline as they commission missing parts of the piece from other composers. Players will use a limited hand of cards, that will improve as the game goes on, to initiate actions or generate resources. To win the game, players will need to optimize their resources and finances to support the best story of the completed work.
This game is for one to four players, ages 14 and up, and plays in 90 minutes. It will retail for $79.99.
Devir Games also recently revealed Winter, a new area control board game, for release into retail (see "'Winter'").