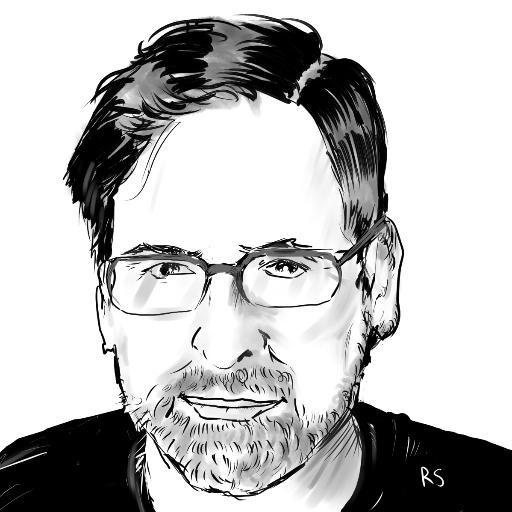 As the dark season settles in and the election looms ahead, comic industry news seems to be in a bit of early hibernation. Here are some thoughts on news stories that caught my eye over the past couple of weeks, in no particular order.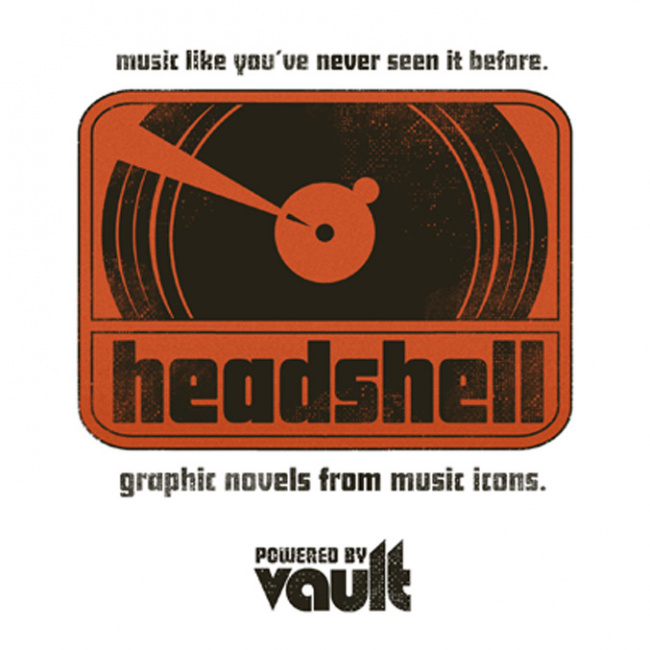 Vault Comics launches music-oriented imprint "Headshell."
We got news over the weekend that Vault Comics, the Montana-based independent publisher of titles like
Barbaric
and Ram V's epic
The Savage Shores
is branching out into new territory with an imprint that will feature popular bands doing original comics stories (see "
Vault Launching Music Imprint for Graphic Novels
"). According to the announcement, the first title in the series will be
Dying Inside
, created by Fall Out Boy frontman Pete Wenz, writing by Hannah Klein and drawn by Lisa Sterle. 80s hard rock icons Metallica and Def Leppard will be next, along with Redman and the Beach Boys.
If you've been following the shrewd business moves of Vault, this is not unexpected news. Last spring,
Vault announced a major round of investment
led by activist investor Jeff Ubben (there's a Montana connection there), and also including entertainment industry heavyweights like global talent agency UTA and Black Squirrel Partners, the investment arm of… Metallica!
It's clear that Vault has been paying close attention both to the popularity of comics headlined by celebrities (see: Reaves, Keanu, and the gazillion-selling
BRZKR
(
Berserker)
series from BOOM! Studios) and the remarkably effective strategy pursued by upstart publisher Z2 in cross-selling well-done graphic novels to music fans through various channels. Their well-connected investors seem to understand those lessons as well, and are helping the company execute. This is one of the new publishers punching above their weight these days, and one worth watching.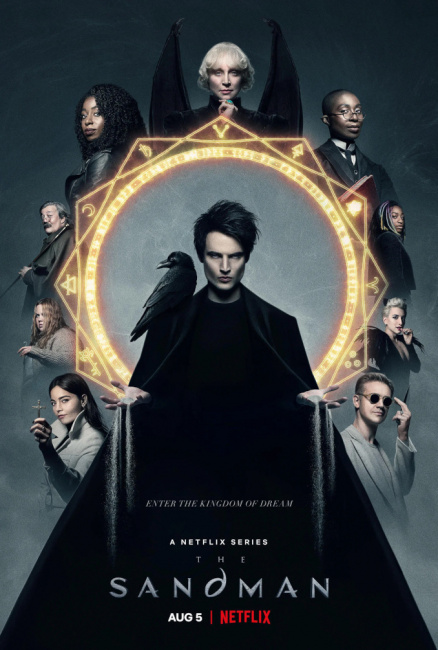 Why Netflix almost slept on The Sandman renewal.
The unexpectedly suspenseful will-they-or-won't-they saga of whether Neil Gaiman's
The Sandman
would get a second season on Netflix finally ended with an affirmative, announced last week. The series premiered over the summer and, though streaming metrics are notoriously opaque and hard to come by, apparently absolutely crushed it with the service's subscribers. It was also a great and faithful adaptation of the classic Vertigo series and a delicious finger in the eye to the "go woke, go broke" haters brigade who had issues with the diverse casting of mythological archetypes.
You would think, then, that re-upping
The Sandman
would be a no-brainer, especially as Netflix is fighting for its life in the increasingly zero-sum landscape of the streaming world. But the powers that be took their sweet time making up their mind, leaving Gaiman and the cast hanging for months before finally coming to their senses.
I have always found the
Sandman
-Netflix drama fascinating. Given that Sandman is DC intellectual property, DC is owned by Warner Bros, and Warner Bros. and HBO are part of the same corporate structure, that Sandman would have been top of the stack of properties that HBO Max would have wanted as it was teeing up its streaming service at the end of last decade. Instead, they sold the crown jewels to Netflix for distribution, even though the production was being done by Warner Bros.
I'm sure there were good reasons for all of that, though
the optics sure were strange
. In any case, now that Neflix's big, BIG bet paid off, why wait before doubling down with a new season announcement?
The best explanation I heard was on a panel I moderated at NYCC last month, when entertainment industry metrics expert Julia Alexander of Parrot Analytics observed that it was actually Warner Bros. Discovery that was getting the sweet end of the deal. She suggested that if Netflix had not acquired additional
Sandman
rights beyond just the streaming series (and there's no reason to believe they did) then essentially Netflix was giving WB free advertising for its lucrative licensed merchandise (including, of course, the best-selling
Sandman
graphic novels and pricy omnibus editions) while also paying Warner Bros top dollar to produce the prestige series. That blade starts to sound decidedly double-edged when viewed from that angle.
Whether that's the case or not, it's an intriguing theory that makes it actually more surprising that Netflix ultimately picked up the option than not. Or it could be, as Gaiman himself seemed to think, just indicative of how the streaming landscape has changed since the pandemic. Either way, we are lucky to be basking in sweet, disturbing dreams for at least another clutch of episodes sometime in the foreseeable future.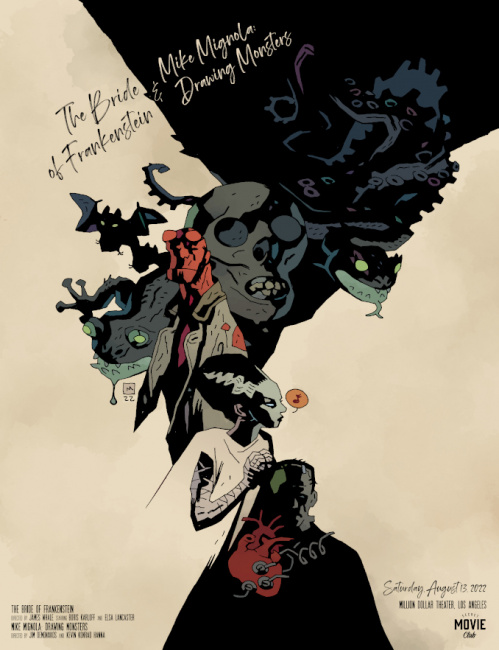 Mignola documentary Drawing Monsters is looking for distribution
. Speaking of legendary horror fantasy franchises birthed by creative geniuses of the comics industry, I got a look at the new feature-length documentary about Mike Mignola and Hellboy called
Drawing Monsters
this past weekend at the charming Vegas Valley Comic Book Festival. Filmmakers Jim Demonakos (of Emerald City Comic Con and Lightbox fame) and Kevin Hanna were on hand for the screening.
Drawing Monsters
nearly broke a Kickstarter record back in 2020, raising over $528,000 from over 4600 backers to get the project made. Demonakos says just about every dollar went onto the screen as the pair went on the road to film interviews with Mignola and his extended family,
Hellboy
director Guillermo del Toro,
Steven Universe
creator Rebecca Sugar and Dark Horse president Mike Richardson, and the inevitable Gaiman, to paint a compelling portrait of Mignola and make a case for
Hellboy
as the most significant creator-owned comics universe ever constructed.
It's a neat film that's been racking up awards on the festival circuit. It would also seem like easy pickings for some streaming service, since it ties in nicely to popular genre and nerd culture niches that everyone seems to be angling for.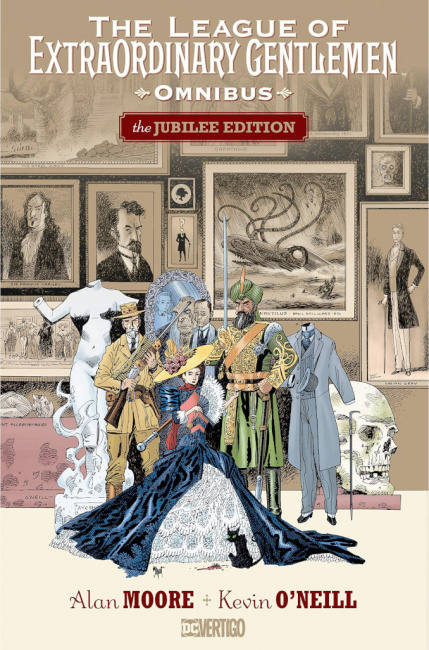 RIP Kevin O'Neill.
Sorry to end on a down beat, but as I am writing this, I am seeing reports that Kevin O'Neill, best known for his work on Alan Moore's
League of Extraordinary Gentlemen
series, succumbed to cancer at age 69. O'Neill was a true original in terms of his style, combining exquisite draftsmanship with a quirky underground sensibility. It is impossible to imagine
LoEG
or any of his other works being drawn by anyone else.
The lesson here, if there is one, is to honor our outstanding artists while they are around to appreciate it. The Mignola film underlines the importance of doing this in as expansive and eloquent a manner as we can afford if we want the talent in the comics industry to receive the recognition we all know they deserve.
The opinions expressed in this column are solely those of the writer(s), and do not necessarily reflect the views of the editorial staff of ICv2.com.

Rob Salkowitz (@robsalk) is the author of Comic-Con and the Business of Pop Culture.