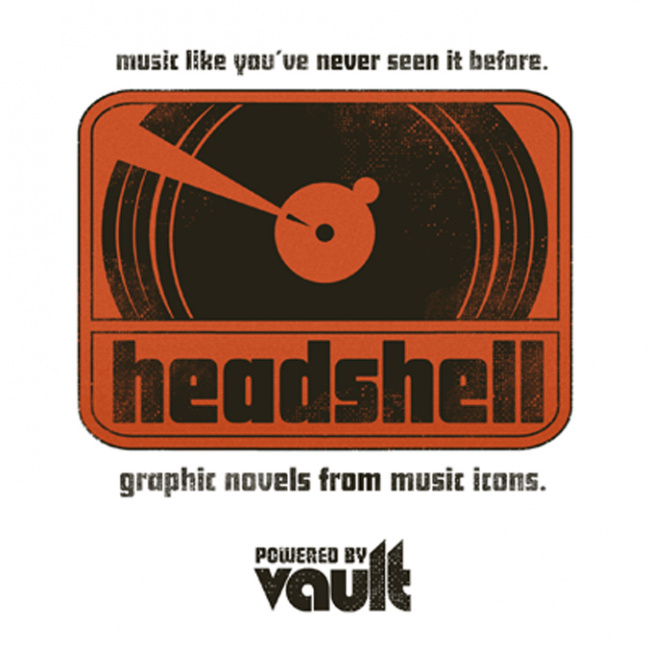 Vault Comics will launch a new graphic novel imprint with veteran songwriter and producer Richard Rudolph to publish tie-ins with musicians including Metallica, Def Leppard, The Beach Boys, Fall Out Boy's Pete Wentz, and Redman. Rudolph will guide strategy and artist relations for the imprint, which will be branded Headshell.
The first release under the new imprint will be Dying Inside, by Pete Wentz, Hannah Klein (of the shortform Snapchat series Everything is Fine), and Lisa Sterle (Submerged).
Vault plans standard, deluxe, and collectors editions of Headshell releases, including one-of-one rarities. Each book will be launched first via direct sale, with trade distribution through Vault's distributors, including Simon & Schuster to the book trade, to follow.
The planned Def Leppard release is part of a relationship with Sony Music Publishing. "We're honored to partner with Def Leppard and Vault Comics to help bring Headshell'sHysteria to life," Sony Music Publishing President, Global Chief Marketing OfficerBrian Monaco said in a statement accompanying the announcement. "I look forward to working with Vault to further amplify the stories of SMP songwriters."
The business model for Headshell looks a lot like Z2's, which also involves graphic novels built around relationships with musicians, multiple editions, and direct-to-consumer sales (see "ICv2 Interview: Z2 Comics Founders").