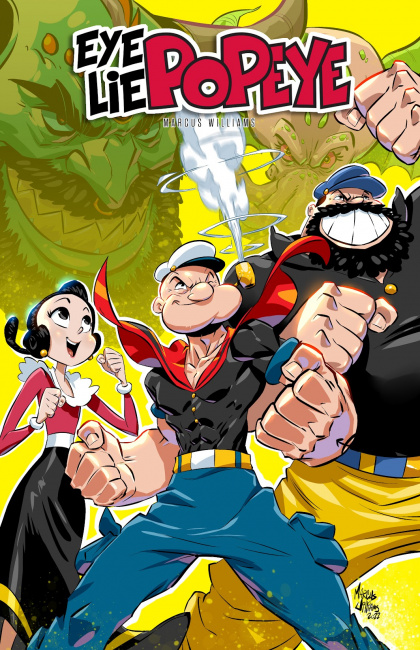 Confessions of a Comic Book Guy is a weekly column by Steve Bennett of Super-Fly Comics and Games in Yellow Springs, Ohio. This week, Bennett discusses a new manga-style Popeye comic, a kawaii Tom and Jerry cartoon, and a new Scarlet Witch series.
I'm always going on about how I "want to see something I've never seen before", as well as how nothing much surprises me anymore. Well, recently a recent couple of things genuinely surprised me.
Eye Lie Popeye is a new manga-style comic from King Features by creator Marcus Williams that purports to tell the story of how Popeye lost his eye. Williams got the nod to do the comic because his fan art showing Popeye and Goku from Dragonball Z teaming up was trending on social media. I have to confess that until I read the announcement I had no idea this existed, but his art is easy enough to find online, and I found myself impressed with the energy and enthusiasm of Williams artwork.
About the comic, Williams said: "As a huge fan of both Popeye and manga, I'm looking forward to combining both passions and bringing fans an all-new format and style to experience the iconic character's adventures. I'm thrilled that my Popeye Goku art led me here and am excited to infuse the traditional shonen style with a modern twist and explore the mystery behind Popeye's missing eye."
Also of interest is that instead of first being published as a print comic, Eye Lie Popeye will initially be a webcomic with the story being told over a series of "arcs'. It's sort of like Webtoons with a twist; each arc will last five weeks with a new page posted every day, but each page will only be available online to readers for 24 hours.
I'm sure there will be Popeye purists who will be mortally offended by this iteration of the character, and, no offense to the artist but I'd much prefer seeing a Japanese mangaka (manga creator) adapting Popeye into actual manga. But it's definitely weird enough to gain my interest and I look forward to seeing what Williams does with the concept.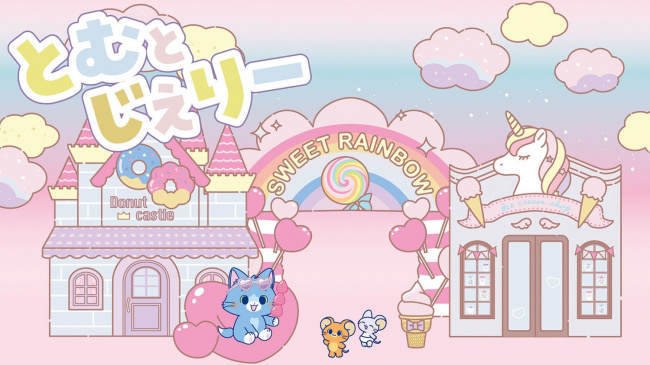 Then there's the new kawaii (cute) Japanese version of
Tom and Jerry
where the "classic cartoon characters have been redesigned with rounder edges, softer features, a brighter color palette, and kinder attitudes''. They still fight though, albeit nicely. Other than that, it's pretty much business as usual for the cat and mouse duo (plus the diaper-wearing mouse Tuffy, who was plenty cute already) in their first made-in Japan series of shorts. The series premiered during a 7-hour
Tom & Jerry
marathon on November 11 which is (believe it or not) Cheese Day in Japan.
I've long been a big fan of Darcy Lewis, the character played by actress Kat Dennings in the movies
Thor
,
Thor: Ragnarok
and the Disney+ streaming series
WandaVision
(see "
The Inevitable Comic-Con Recap"
). Along with being whip smart and snarky, she provides a human level perspective so important to have in overwhelmingly grandiose productions like Marvel movies. I never expected to see her transfer from the MCU to the Marvel Universe proper, but starting in January, Darcy will be appearing in the new
Scarlet Witch
comic series by writer Steve Orlando and artist Sara Pichelli.
Orlando is quoted as saying "Darcy's there to lightly chide the absurdities we love of comic books, especially in a character like Thor. Wanda speaks casually about a life that is absurd and strange, and it's normal for her. But if you look at her family tree and the things she does, it can seem quite esoteric. Darcy essentially gives a voice to the audience in the same way that Kat Dennings' character does."

The opinions expressed in this column are solely those of the writer, and do not necessarily reflect the views of the editorial staff of ICv2.com.