Confessions of a Comic Book Guy is a weekly column by Steve Bennett of Super-Fly Comics and Games in Yellow Springs, Ohio. This week, Bennett looks back at San Diego Comic-Con, and wonders What If...? about the Russo brothers.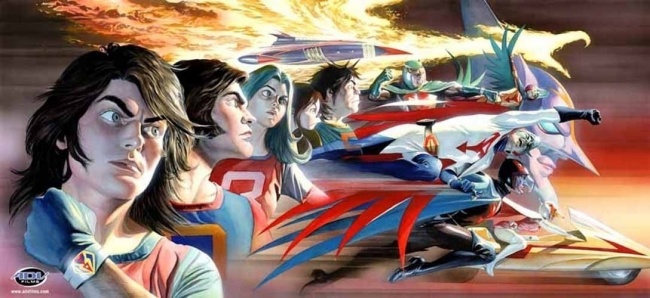 As is always the case immediately after Comic-Con, there is so much I should, or at least could comment on. Usually, I focus on some of the smaller, odder bits of news that come out of SDCC, but this year I found myself caring a surprising amount about Marvel's Phase Four movie and TV show announcements.
Over the last couple of years, I haven't felt an overwhelming urge to go see superhero movies as soon as they come out no matter how good they're supposed to be. But I actively want to see
Shang-Chi and the Legend of the Ten Rings
,
Doctor Strange in the Multiverse of Madness
, and
Thor: Love and Thunder
because from the descriptions, these are clearly movies I haven't seen before. Especially
Thor: Love and Thunder
...
...and yes, it is partly due to the fact it features Natalie Portman as Lady Thor because I definitely haven't seen that before!

But also because it reunites Chris Hemsworth, Tessa Thompson, and director Taika Waititi from Thor: Ragnarok. I can only hope Kat Dennings will this time reprise her role as Jane Foster's hilarious sidekick, Darcy Lewis, who appeared in the first two Thor movies. In my mind, the after the credit scene has to be Darcy picking up the hammer, becoming Thor for like thirty seconds, deciding it's kind of gross, puts it down, and goes back to reading her magazine.


I've never kept it a secret that I'm a big fan of The Watcher and not so much a fan of when Marvel shot him in the head then gouged out his eyes during 2014's
Original Sins
event (see
"Confessions Of A Comic Book Guy - Watch This"
). And while I continue to wait for this to be reversed in the comics I can console myself with Marvel's
What If...?
animated series coming to Disney+ in summer of 2021 (see "
'What if...?'
"). Jeffrey Wright will voice The Watcher (presumably Uatu, but that hasn't been established yet) as he narrates stories from alternate realities, just like he did in the
What If?
comics. Hopefully, this means there will be Watcher action figures in the pipeline, something to go with my Spacesuit Stan Lee figure (see "
Confessions Of A Comic Book Guy - Dumpster Fires And Bug Bars
") so I can recreate Lee's cameo from
Guardians of the Galaxy 2
.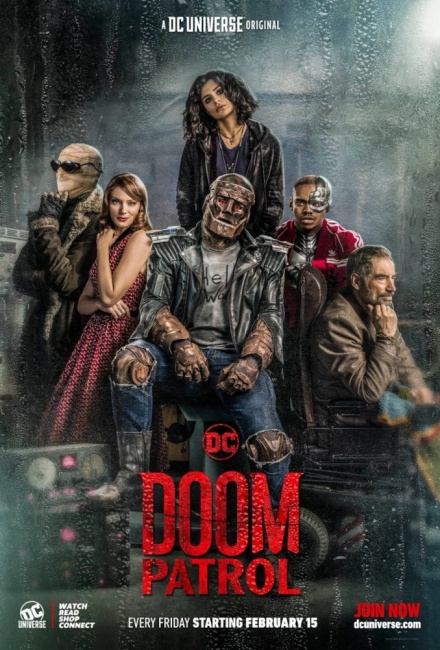 I've also been pretty upfront about having been a lifelong
Doom Patrol
fan and how amazed I've been that not only does a live-action
Doom Patrol
TV series actually exist, it's as good as it is odd. I was concerned when they didn't immediately announce there was going to be a second season, especially after the DC Universe
Swamp Thing
series was canceled after only one episode (see "
As WarnerMedia Reconfigures Its OTT Strategy, What's Ahead for DC Universe?
"). And the persistent rumors that the future of the streaming service itself was in question didn't help.
But it's hard not to see the news that
Doom Patrol
renewed for Season 2 as a sign Warner believes that the show can appeal to a larger audience once it's been taken out of the tight little genre niche it currently resides in (see "
''Doom Patrol'
"). I have to confess that I was paying HBO Max a lot of attention. Its content will include Warner Bros., New Line, DC Entertainment, CNN, TNT, TBS, truTV, The CW, Turner Classic Movies, Cartoon Network, Adult Swim, Crunchyroll, Rooster Teeth, and Looney Tunes" (see "
WarnerMedia Streaming Service Takes Shape
"). The price for the service is to be determined, but is expected to be "somewhat north of the $14.99 the company is currently charging for the stand-alone HBO over-the-top service." Which initially seemed a bit steep, but then I would pay half that just to have access to Turner Classic Movies again. The only problem being I don't have the time to watch the content that I already have access to;
Too Much TV
isn't just the title of a
Berenstain Bears
book (or an episode of their animated series).
Before Comic-Con, it was pretty much assumed that the Russo Brothers, directors of Avengers: Infinity War and Avengers: Endgame, would be announcing their next project there. And because they had directed and produced episodes of the NBC sitcom some (including me) wondered if the Russo's were teasing a movie reveal at SDCC 2019. Sadly, we'll have to wait a little longer for the long-prophesied movie version of the Community series, but they did announce two projects which were comic book related or at least comic book adjacent.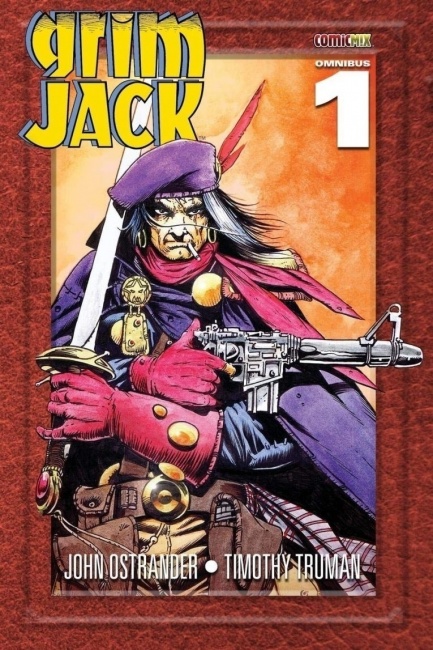 Being a fan of the comic by John Ostrander and Tim Truman series about a mercenary operating in Cynosure, a city where parallel universes intersect, I was pleasantly surprised to hear
Grimjack Movie In The Works, Courtesy Of The Russo Brothers
.
I was just plain surprised by Russo Brothers to Produce and Possibly Direct a Battle of the Planets Movie. For those who weren't there, Battle of the Planets was a cartoon from 1978 that converted the serious, sometimes violent action anime Science Ninja Team Gatchaman into a kid-friendly space show to cash in on Star Wars. New animation of 7-Zark-7, a wisecracking robot, was inserted to give exposition and smooth out rough transitions and the results were impressively goofy. But the series seems to have connected with its' intended audience; the Russos say they used to rush home from school to watch it. There have been more serious takes on the property, such as the Top Cow comics from the early 2000's, and since the project is in the earliest stages of development, there's no telling what approach the Russos will take to the material. But if I had to guess, most likely it'll be a little more Gatchaman, and a little less BOTP.
The opinions expressed in this column are solely those of the writer, and do not necessarily reflect the views of the editorial staff of ICv2.com.