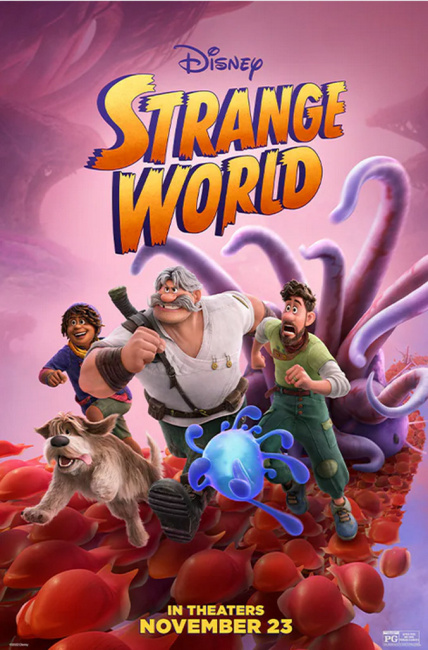 Confessions of a Comic Book Guy is a weekly column by Steve Bennett of Super-Fly Comics and Games in Yellow Springs, Ohio. This week, Bennett reviews Disney's Strange World and talks about how it has risen to #1 the most streamed movie on Disney+.
Four weeks ago (see "At the Movies''), I wrote how the latest Disney/Pixar film Strange World would be debuting on December 23 on Disney+. During my Holiday sabbatical, I saw it several times, and as much as I liked it primarily because it was an exceptionally imaginative high-adventure movie. It had interesting characters, intriguing ideas, stunning visuals, and an amazing color palette. And while I'll never understand why some people have called it "trash" and "garbage," I can understand why others didn't like it; expectations.
Anyone expecting the film to be either a traditional big action science fiction or a conventional animated kids' movie, was bound to be disappointed. Strange World actually has most of the elements of such a blockbuster, it just isn't paced like one. Right out of the gate, the film devotes a remarkable amount of time to world-building and character development. There are literal life-or-death stakes embedded in the film, including an early permanent on-screen fatality, which is not the kind of thing you'd expect to find in a Disney/Pixar movie. There's even a ticking clock, the actual phrase "the clock is ticking" is used, twice, but no matter how much or how often the music swells dramatically until we get to the Third Act, things rarely feel particularly perilous.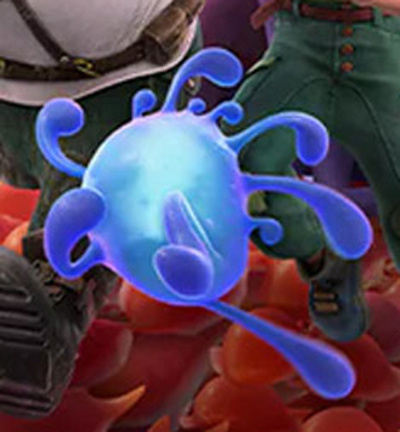 It's also not a standard kid's movie because like
Frozen II, Encanto, Onward, Coco,
or
Turning Red
,
Strange World is
one of those Disney/Pixar movies that deal with more complex characterization and conflicts than standard animated fare. Not to say it doesn't have kid appeal; there's comic relief from Legend, a big dog barely aware of his surroundings, and Splat, an amorphous intelligent blue blob who shattered the "space pet" trope. Disney may have completely dropped the ball when it came to marketing the movie, but there's quite a bit of
Strange World
merchandise available; along with the
Disney Strange World: The Graphic Novel
which is set for a February 14, 2023 release,
there are plenty of Splat plush toys and t-shirts to be had.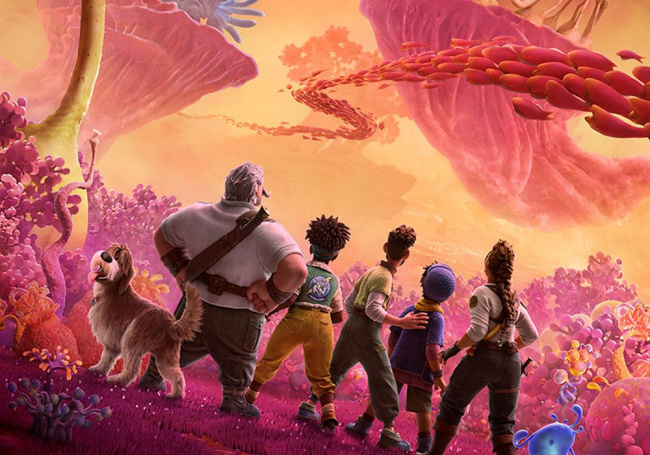 Movies like this one sometimes struggle to find an audience, but often they find it. In the past that process could take decades, but it is worth noting that when
Strange World
premiered it was #3 on the Disney+ most watched chart (right behind
Home Alone
and
Home Alone II
). And, since December 26, it's remained the #1 film on the streaming service.
The opinions expressed in this column are solely those of the writer, and do not necessarily reflect the views of the editorial staff of ICv2.com.