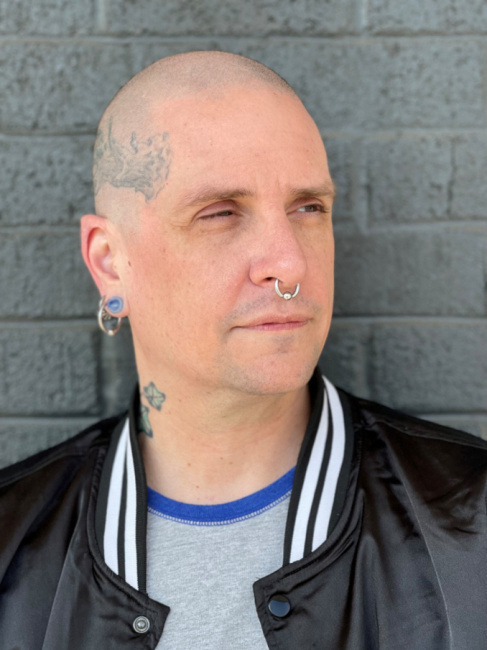 The Merchant's Anvil is a monthly column by Paul Alexander Butler, owner of Games and Stuff in Glen Burnie, Maryland and co-owner of Gaming Days, LLC the parent company of Free RPG Day. This month, Butler considers what the recent Open Gaming License hubbub might mean for retailers.
Well, that was a ride, wasn't it? The web is overflowing with hot takes on Wizard of the Coast's positively disastrous few weeks regarding the future of
Dungeons & Dragons
and their Open Gaming License (OGL). Everybody from gamers to lawyers and streamers to publishers was weighing in with their thoughts online, while even mainstream media and NPR gave it some attention.
Hot take. I'm not gonna give you yet another hot take.
Instead, let's talk about some of the prevalent conversations happening out there in the world and what all this means for you in your store.
"I'm never playing D&D again! I'm getting rid of all my 5e books!"
Great. Sell them to me. My store does a sizable business in used RPG books, and
D&D 5e
books very rarely show up in the used department. I've already encountered a number of players who have sworn off all current
Dungeons & Dragons
offerings and are looking at other systems or earlier editions. I'm happy to provide both a way for them to unload their 5e books, and a selection of out-of-print editions that may be more to their liking.
Do you sell second-hand RPGs?
"Let's all play Pathfinder instead!"
Wonderful! Whether it's
Pathfinder
,
Dungeon Crawl Classics, 13th Age
,
Fantasy Age
or any other of the countless other fantasy RPGs out there, I've got the stock to support your new lifestyle choices! With Paizo and Goodman Games reporting record sales, you can bet I've positioned myself to take advantage of that desire.
And indie RPGs are having a moment too.
Thirsty Sword Lesbians, Thousand Year Vampire, Old School Essentials, The Quiet
Year. I've seen huge sales spikes recently in these and many more. Since my earliest days doing peer-to-peer seminars at trade shows, I've extolled the virtues of stocking weird indie RPGs as part of your assortment. Are you a
D&D
store? Or are you a roleplaying game store?
As retailer Gary Ray once famously said, and I'm paraphrasing here: "Don't pick sides in the edition wars. Be an arms dealer instead."
It's very hard to be the best
Magic: the Gathering
store in your market. Or even the best board game store. Do you know how easy it is to be the best RPG store?
"Let's boycott the D&D movie!"
I mean, whatever, you do you. But I will say this.
There's a certain kind of customer who will want to complain and argue about how horrible Wizards of the Coast is. The big bad corporation is an easy target, and it feels kinda good to
fight the man
and talk about how awful they are.
I would whole-heartedly encourage you to
not engage with these conversations.
I used to have a whole ten minutes in one of my presentations devoted to convincing store owners and retailers to stop complaining about the big bad WotCs and Games Workshops of the world. Why would you vocally and publicly criticize a publisher that is very likely the producer of some of your biggest product lines? Don't do it. It's a self-fulfilling prophecy. Again, be an arms dealer, don't take sides.
I maintain that the vast majority of
D&D
fans are mercifully oblivious about the recent OGL drama. But guess what happens when those casual
D&D
players are in your store and you're grumbling about how Wizards is awful and
D&D
is ruined? You've created an environment that is decidedly not welcoming to that person. And you'll never capture those "under-monetized" dollars that way.
The opinions expressed in this column are solely those of the writer, and do not necessarily reflect the views of the editorial staff of ICv2.com.

This coverage is part of RPG Week, celebrating all things RPG at ICv2. For more ICv2 RPG Week articles, click here.