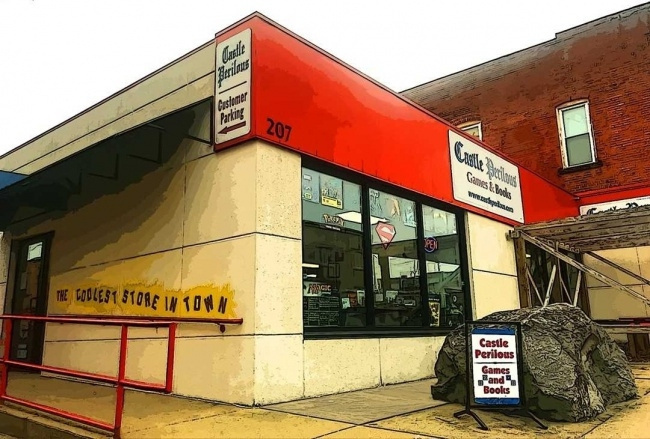 Rolling for Initiative is a weekly column by Scott Thorne, PhD, owner of Castle Perilous Games & Books in Carbondale, Illinois and instructor in marketing at Southeast Missouri State University. This week, Thorne talks TCG prerelease sales and about Games Workshop's flat sales report.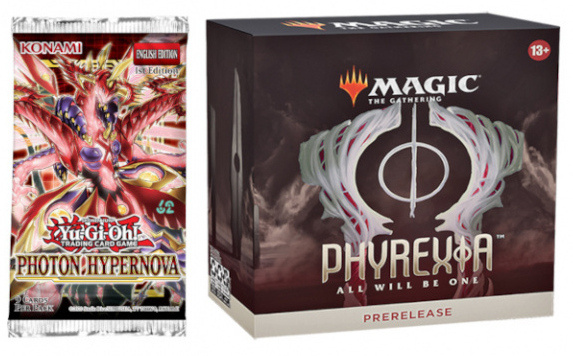 Magic: The Gathering - Phyrexia All Will Be One
and
Yu-Gi-Oh TCG: Photon Hypernova
released last week but sales at our store were significantly down from their respective prerelease/Premier events the week before. As I mentioned last week, that weekend's sales were spectacular to say the least (see "
A Correction and Two Pre-release Reports
"), while the actual release dates proved just "meh" for both products. Sales of the new
Phyrexia
products have been steady though, as we are almost out of our initial orders.
Photon Hypernova
sales have stayed anemic all week, though it is hard to sell a box in store when online retailers list them regularly at about $10 over cost.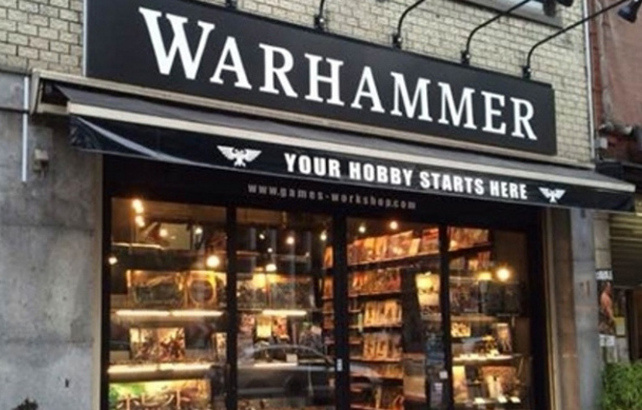 I found Games Workshop's report of flat sales for the six months ending in November, especially its statement that part of the problem was due to "slow ordering rates from third party trade customers" such as our store, bemusing (see "
Games Workshop Sales Flat in North America
"). We have indeed slowed and cut back on orders from Games Workshop, primarily because of slow shipping rates from GW. Although the company still does fine with new release items generally, soliciting new releases the week before and getting them to us in time for Saturday street date, restock orders have proven problematic for months. Case in point, one that we put in with GW the third week of December did not arrive until mid-January. Couple that with several stores reporting getting new sales representatives every few weeks as well as (not us thank goodness), getting new releases shipped as restocks one to two weeks after street date and it is easy to see why orders for GW product have slipped from trade.
GW, in terms of store support, is one of the best companies in the games industry. As the only company, to my knowledge, currently offering a print magazine, stores that commit to ordering a minimum number of copies every month qualify to return unsold copies every quarter. I get
White Dwarf
sent to me every month at GW's expense, and cut off and mail back the UPC codes from unsold copies. The only way it could get any easier would be if GW followed Diamond's affidavit program. Granted,
White Dwarf
sells far fewer copies than in its heyday, but the extra dollars it puts in the till still help the store's bottom line. Coupled with the Stockist Program, logoed bags, and racking program, I would match GW's retailer support against any other company in the industry (disclosure: I own stock in both GW and Hasbro).
For years, GW had an enviable shipping track record. We could put an order in on Tuesday and reliably expect to receive it by Friday. Since COVID, that reliability vanished. Stores started to get back to a more reliable GW shipping schedule late last summer but then, as fall approached, it started slipping again. Hard to order when stores cannot be certain what they are receiving and when to expect it. In addition, there is GW's still extremely annoying tactic of not asking for preorders of new releases until the week before new releases street and then allocating quantities of those new releases. Get the information out early enough so that GW can produce products in sufficient quantities to meet demand. I want to sell your product, but I want to know when to expect that product to arrive.
Comments? Email them to:
castleperilousgames@gmail.com
.
The opinions expressed in this column are solely those of the writer, and do not necessarily reflect the views of the editorial staff of ICv2.com.