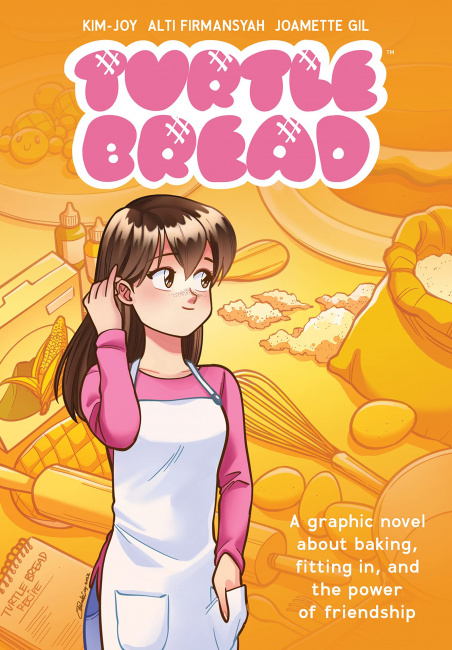 Confessions of a Comic Book Guy is a weekly column by Steve Bennett of Super-Fly Comics and Games in Yellow Springs, Ohio. This week, Bennett offers up some suggestions for graphic novel titles that are less ordered by retail stores.
We're all aware of how graphic novels have become a significant part of the American comic industry, and while direct market comic shops do sell their fair share of them, there are a lot more of them that they generally don't sell. Shops usually specialize in the superhero, science fiction, and horror genres for GNs, paying less attention to ones that might appeal to some of our younger customers. Here are three that were recently promoted in Entertainment Weekly that might have flown under your radar (they way flew under mine) that you might want to consider ordering.
Kim-Joy, the cookbook author who made it to the final of Season 9 of The Great British Baking Show in 2018 has written a new graphic novel, Turtle Bread: A Graphic Novel About Baking, Fitting In, and the Power of Friendship. Drawn by Alti Firmansyah in a manganese art style, it's about a "young woman named Yan who joins a local baking club. Together, she and the other members help each other overcome social anxiety and other struggles."
According to Kim-Joy: "Turtle Bread is a book about self-awareness...about that feeling of loneliness, of not fitting in or feeling good enough, of self-criticism, and the path towards self-acceptance. This is explored through baking, and in particular, the symbolism of the turtle–coming out of its shell and moving forward; however, slowly that may be. Hence: Turtle Bread!"
Turtle Bread will also include recipes, including of course one for turtle bread, and will be "available digitally in May via Comixology, and in print this fall from Dark Horse." As previously established (see "Confessions Of A Comic Book Guy -- The Very Thing I Wanted"), I'm always interested in comics about food and cooking, so naturally, I'm really looking forward to reading this one. It has a SRP of $19.99 with a release date of May 30, 2023.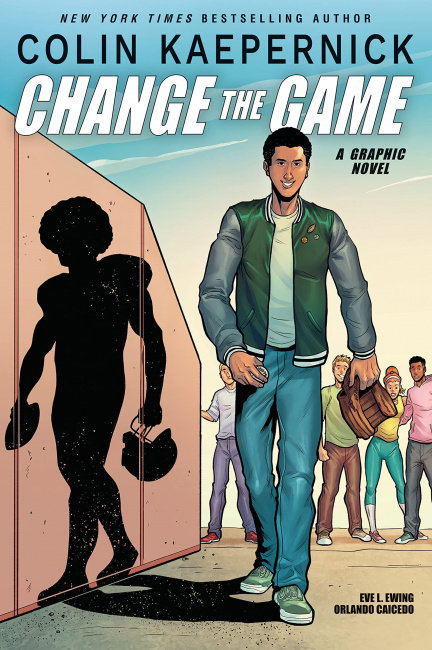 Colin Kaepernick, Super Bowl quarterback, and civil rights activist have co-written (with Eve L. Ewing) an graphic novel memoir
Change the Game
for ages 12 and up with a SRP of $11,99 that's drawn by Orlando Caicedo. Kaepernick says he was
"... inspired to write
Change The Game
to help a younger generation navigate complex issues like racism, family dynamics, and finding their power when the spaces they're in are trying to strip it away from them."
And while he isn't a comic book fan (as far as I can tell), in an interview with
Entertainment Weekly
Kaepernick said one of his favorite movies was
V for Vendetta
, and his favorite fictional character was Wolverine,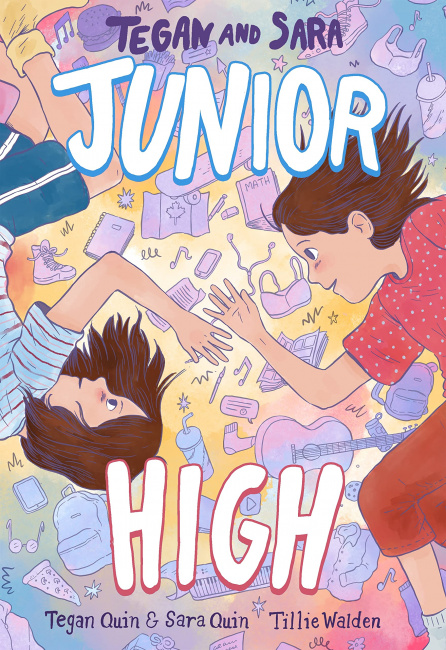 In 2019 Canadian musical duo Tegan and Sara wrote a memoir titled
High School
, which was adapted into a Freevee series. Now, they're following it up with
Junior High
, an autobiographical graphic novel that's coming out on May 30, 2023. Drawn by Tillie Walden, who won the Eisner Award for Best Reality-Based Work in 2018 for her graphic novel
Spinning
,
Junior High
is about "
a time when swirling questions of identity and purpose and who you want to be as a person start to solidify in real and surprising ways.
" It's a hardcover that is aimed at readers 10 - 14 and has an SRP of $22.00. And the
EW
article features it comes with a multiple-page "exclusive excerpt".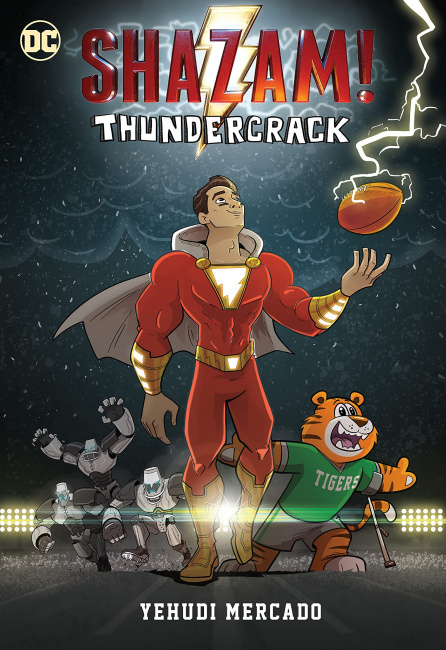 And then there's
Shazam! Thundercrack,
a graphic novel by Yehudi Mercado intended for readers aged 8-12. Taking place sometime between the movie
Shazam!
and its sequel
Shazam! Fury of the Gods,
it concerns Billy getting involved in the world of high school football. It's 160 pages for $9.99, which makes it a bargain compared to the official
Shazam! Fury of the Gods
tie-in comic,
Shazam! Fury of the Gods Special: Shazamily Matters
, that only gives the reader 96 pages for $9.99.
The opinions expressed in this column are solely those of the writer, and do not necessarily reflect the views of the editorial staff of ICv2.com.