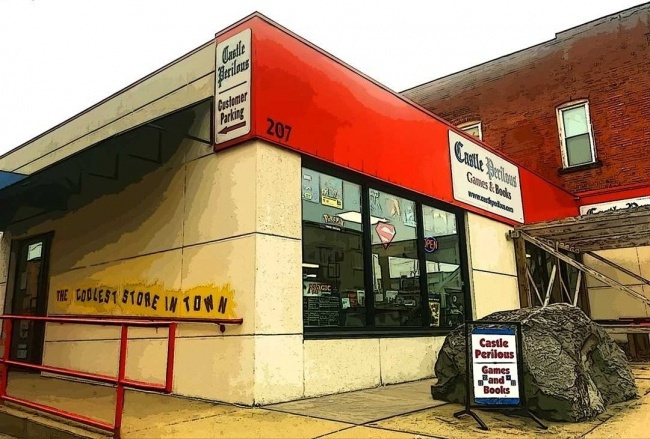 Rolling for Initiative is a weekly column by Scott Thorne, PhD, owner of Castle Perilous Games & Books in Carbondale, Illinois and instructor in marketing at Southeast Missouri State University. This week, Thorne looks at the losses from obsolete Warhammer 40,000 books, at the first weekend of Dungeons & Dragons: Honor Among Thieves, and at quick sales of the new Pokemon TCG release.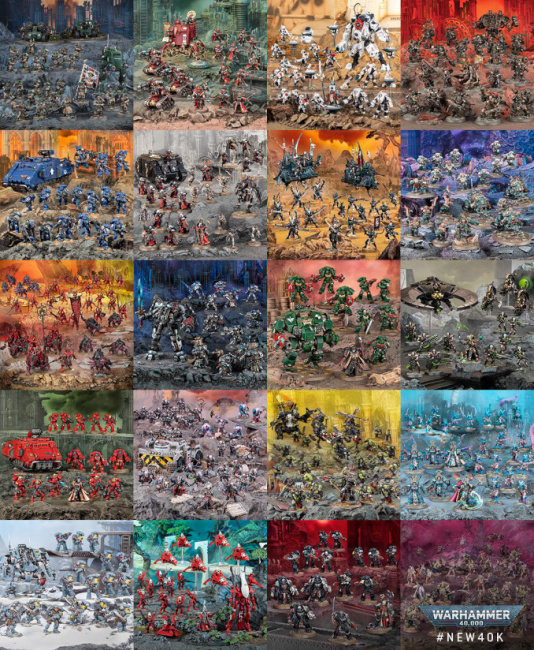 As of Friday night, no word from Games Workshop as to what, if anything, the company will do to mitigate the hit stores that stock
Warhammer 40,000
will take from
10th Edition
releasing this summer (see "
Rolling for Initiative – 9th Edition We Hardly Knew You
"). I have heard from other stores that they are looking at marking down $2,000-$4,000 worth of rulebooks and are trying to mitigate the hit by discounting them first with discounts of 20%-50% just to get them out the door. We marked down all our codexes and rulebooks by 25% the day after the announcement and have seen some movement. We do make sure to let customers know a new edition hits the shelves this summer, so they do not buy the books blind.
If our store does not move a slew of codexes by the time 10th Edition rolls out, we will write off some $2,000-$3,000 worth of rulebooks. For all the complaining about pricing, GW players are also very brand loyal. While they gladly buy figures that went out of production two decades ago and will pay two to four times the original price of the figure, rulebooks from earlier editions of the games, whether
Warhammer 40,000
or
Warhammer Fantasy Battle/Age of Sigmar
just do not sell.
Our store already has a shelf full of older rulebooks and codexes for
40K
that customers have traded in (for very little store credit, I hasten to add) and they still sit there, even at 20% of cover price. Unlike earlier editions of RPGS, which are always in demand because the RPG edition with which I learned to play is always the best one, miniatures players generally do not look back at previous editions with any fondness.
On a more positive note,
Dungeons and Dragons: Honor Among Thieves
took in around $40 million during its opening weekend, according to
SlashFilm
, a good solid number for opening weekend. This does reduce, but not eliminate, my worries about the movie and, despite
generally good reviews,
the likelihood of a sequel (see "
Dungeons & Dragons: Honor Among Thieves
"). The film cost about $150 million to produce and its breakeven point will hit somewhere around $350 to $450 million,
SlashFilm
predicts. That's a lot to ask of a movie that will do about $65 million its opening weekend. Second weekend attendance numbers will give a very good indication as to the likelihood of the film breaking even or generating positive numbers, which will increase the likelihood of a sequel. A drop-off in attendance of 70% week to week is not uncommon for a fantasy-themed film, according to the report. If ticket sales stay high and attendance only drops 30% or so, we could see the film show a profit and increase the likelihood of a sequel. [
Note: Final take based on numbers from later in the weekend ended up being $71.5 million worldwide, including $38.5 million in domestic box office, see "'D&D' Beats Expectations; Trailers for 'Secret Invasion' and 'GotG Vol. 3'; 'Scott Pilgrim' Cast Returns; 'Starfleet Academy' Series; 'Terra Mystica' Optioned" -ed.
]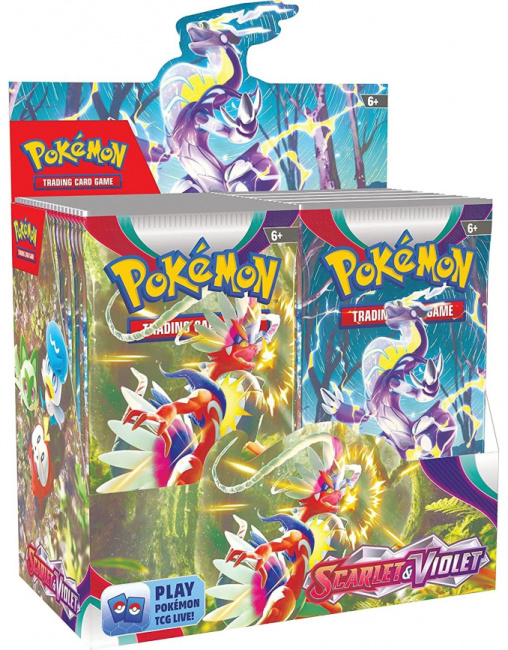 Pokemon TCG: Scarlet and Violet
released this week to strong sales and, from what I have been told, immediate sellout throughout distribution. One of my distributor sales reps told me the company had said we should not expect a restock until after
Pokemon Scarlet and Violet: Paldea Evolved
releases in June (see "
'Paldea Evolved' Deets
"). Hope stores managed to stock up.
Comments? Send them to
castleperilousgames@gmail.com
.
The opinions expressed in this column are solely those of the writer, and do not necessarily reflect the views of the editorial staff of ICv2.com.