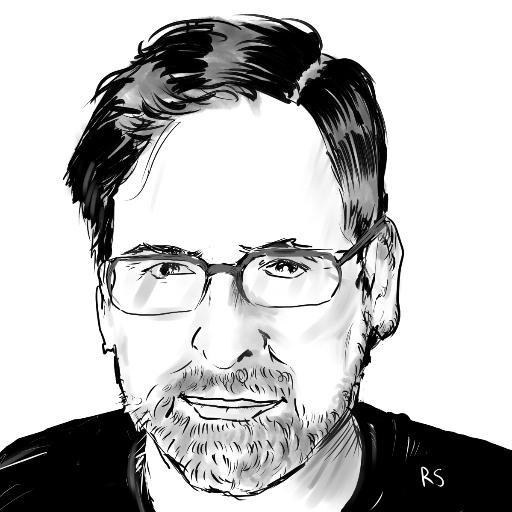 Well, that didn't take long. Yesterday, Bryce Gold
announced on Twitter
that he was leaving Amazon's comiXology unit, where he was head of content at ComiXology Originals, after eight years with the company. Today Kickstarter has announced Gold will step in as Head of Comics as Oriana Leckert moves over to focus on the other aspects of publishing.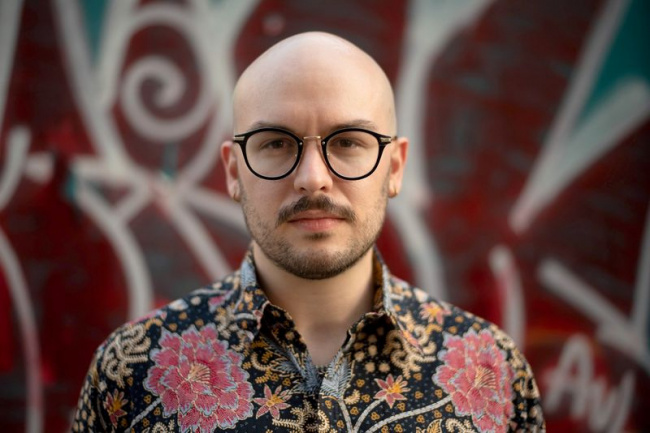 Gold had been with comiXology since 2015 and stepped into the head of content role when Chip Mosher left last summer. Since that time, Amazon has moved to integrate comiXology fully into the corporate and technology structure (see "
Bloodbath at Comixology
"), and most of the announcements on the Originals side were around some of the digital series finding print homes at Dark Horse (see "
Dark Horse To Publish 'Census,' Dark Comedy By Marc Bernardin & Adam Freeman
")
A critical role in the industry. At Kickstarter, Gold will manage and curate the comics category, which is one of the most successful on the crowdfunding platform (see "Kickstarter Reveals Top 15 Comics Projects of 2022"). According to the company, "Bryce will join our Outreach team – the multidisciplinary unit dedicated to connecting with and advocating for Kickstarter's creators."
To put Kickstarter's importance in perspective, consider this: In 2021, comics projects raised more than $30 million from a community of more than 200,000 backers. Comics projects have raised over $188 million over the lifetime of Kickstarter, and recently, the category has seen more than 78% of projects reach their funding goals (85% and higher for projects that get at least 25 backers, according to Leckert).
Those numbers alone would place Kickstarter in the middle tier of comics publishers, but the platform's reach extends beyond metrics. Running a crowdfunding campaign has become an important way to market new projects by energizing fans, drawing the attention of retailers, and demonstrating the market viability of independent work with bigger media ambitions.
It's also increasingly used by mid-tier publishers to lock in revenues ahead of bringing an otherwise-viable project to market, and appeal to collectors by offering exclusive rewards at higher tiers of contributions. Considering the growing importance of crowdfunding to the entire comics industry, from creators to fans to publishers, running this unit is an extremely strategic role.
Gold's former comiXology colleague, now DSTLRY co-founder and CCO Chip Mosher, had this to say about him, "Bryce Gold is one of the leading lights in the next generation of comics. His fantastic creative acumen is matched by his sharp business sense, a combination you don't get in a lot of people. I can't wait to see how he performs in this new role. I expect only great things."
Roots in independent publishing. In addition to his previous role at Amazon, Gold is publisher and editor of Pyrite Press, a comics and zine micropress, and cofounder of Zoetrope, a quarterly comics reading and animation showcase. That kind of grass-roots connection is likely to be an asset in a part of the industry fueled by independent projects and creators looking for opportunities outside the normal publishing apparatus.
"I think being successful in this role requires an intricate knowledge of all major and minor aspects of publishing comics," said Gold. "My experience in both the mainstream and indie comics spaces have given me a unique understanding of the needs and challenges faced by comics creators from all creative backgrounds. My experiences have helped me appreciate the role Kickstarter plays in the comics industry as a platform that allows creators to maintain 100% of their creative independence while giving them access to the funds and community they need to bring their projects to life."
Hiring someone with Gold's experience across different aspects of the business may help Kickstarter rebuild trust with the creator community after the company's poorly-handled communication strategy around its blockchain plansat the end of 2021. It can also build bridges to the kind of high profile creators who fueled the rise of comiXology Originals. During his eight years at Comixology, Bryce worked with Eisner and Harvey Award-winning creators including Scott Snyder, Tula Lotay, ArielaKristantina, Marc Bernardin, and Chip Zdarsky. Many successful Originals creators, including writer Alex Segura, comics and TV writer/producer Curt Pires, and Snyder extended best wishes to Gold on Twitter following the announcement of his departure from comiXology yesterday.
New role, new ideas. Kickstarter, unsurprisingly, is enthusiastic about their new hire. "We are earnest about helping comics creators bring their projects to life and we see plenty of untapped potential to really expand our presence in the category," said Kickstarter's VP of Creator and Backer Success Kimm Alfonso. "Bryce has the right mix of industry expertise and hands-on experience supporting comics creators to shape the future of the comics and illustration communities on Kickstarter."
Gold added his own thoughts in the announcement. ""Some of my favorite comics – like Don't Go Without Me and A Frog In the Fall – were funded through Kickstarter," he said. "As I step into this role, I'm focused on thinking outside of the box to find ways to support creator-owned projects, reshaping the dynamic between creatives and comics production, and bringing a new ethos to comics projects in all fits and fashions."
By moving over from Amazon to Kickstarter, Gold is literally stepping outside the box. Hopefully having someone with his experience, energy and industry connections can help Kickstarter become even more central to the fan-driven aspects of the comics ecosystem, and help keep comics and comics creators high on Kickstarter's radar as the company pursues its own market and technology strategies.
The opinions expressed in this column are solely those of the writer, and do not necessarily reflect the views of the editorial staff of ICv2.com.
Rob Salkowitz (@robsalk) is the author of Comic-Con and the Business of Pop Culture and a 2023 Eisner Award nominee for comics journalism.