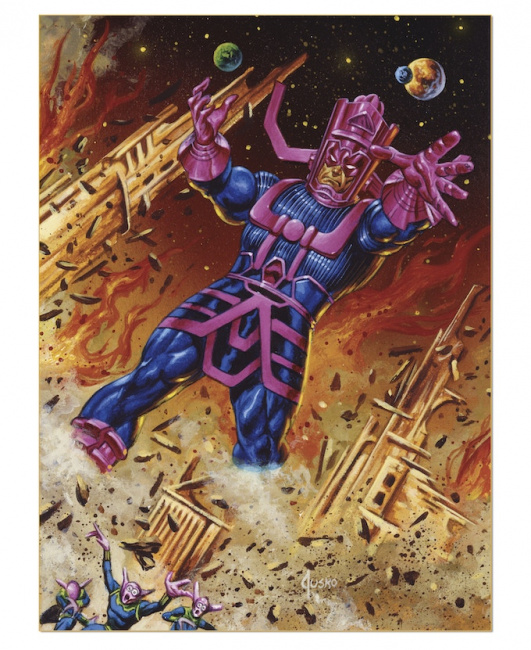 Comics were the third largest category on Kickstarter in 2022, and the category experienced its sixth consecutive year of growth with 1,755 launches. Comics also have the highest success rate, with 78% of projects meeting their goals.
Many of those projects wind up with traditional publishers after they are funded. Two of this year's top 15, Ava's Demon and The Extra Fabulous Experience, are published by Skybound (see "Skybound to Publish First Hardcover of 'Extra Fabulous' Webcomic") and three were created by BOOM! Studios: The Complete Irredeemable Deluxe Edition Library, The Dark Crystal 40th Anniversary Library, and The Complete Giant Days Library.
The top 15 list shows not only how much money comes in through the platform but also the variety of different projects. The biggest moneymaker in 2022 was How to Think When You Draw, Book 5, the latest iteration of a successful UK-based campaign, which garnered $945,000 worth of pledges. Coffin Comics had three successful campaigns funding Brian Pulido's Lady Death and Hellwitch comics, and the funding campaign for a book of Joe Jusko's artwork for the Marvel Masterpieces trading cards pulled in over half a million dollars.
Here's the list of the 2022 Kickstarter top 15:
How to Think When You Draw, Book 5, + Reprinting Sold Out Books: $945,000
Ava's Demon Book Two: Aftermath: $648,198
Coffin Comics' All New Lady Death: Necrotic Genesis #1!!!: $532,722
Joe Jusko's Art of the 1992 Marvel Masterpieces: $516,919
All New Lady Death: Diabolical Harvest #1: $500,138
The Extra Fabulous Experience: $471,229
Vampire Hunter D: Message from Mars – Graphic Novel: $445,205
Digger Unearthed: The Complete 10th Anniversary Collection: $420,730
The Complete Irredeemable Deluxe Edition Library: $345,873
Let's Play, Volume 3: $332,884
Brian Pulido's All New Hellwitch: Forbidden #1!!!: $323,553
Stjepan Sejic's Incredible Sunstone Statue: $285,032
Stand Still. Stay Silent. – Book 4: $241,762
The Dark Crystal 40th Anniversary Library: $240,328
The Complete Giant Days Library: $236,677