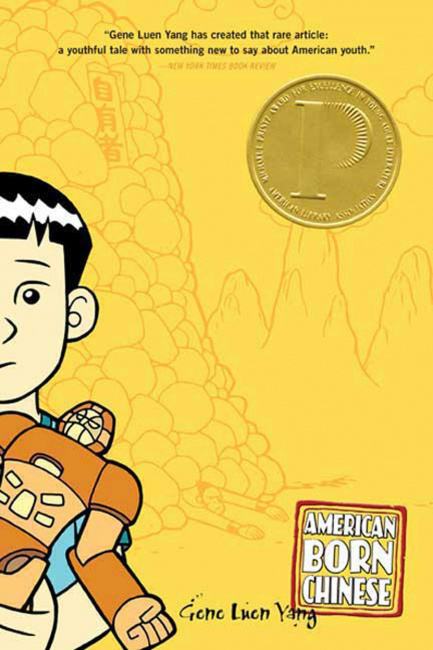 Confessions of a Comic Book Guy is a weekly column by Steve Bennett of Super-Fly Comics and Games in Yellow Springs, Ohio.
This week, Bennett talks about what's next for movie legend James Hong as well as how comics influenced the look of the late Tina Turner.
He has had acting credits in 650 movies and television shows so you will undoubtedly recognize 94-year-old actor James Hong when you see him. This ubiquitous character actor has appeared in everything from "The Chinese Restaurant" episode of Seinfeld to Big Trouble In Little China where he played the ancient evil sorcerer David Lo Pan. In 2022, Hong received a star on the Hollywood Walk of Fame, the same year he received overwhelming acclaim for his role in the Oscar-winning film Everything Everywhere All at Once.
Hong's voice work is currently featured in Gremlins: Secrets of the Mogwai, an animated prequel series of the Gremlins movie that's streaming on Max, and he appears in an episode of American Born Chinese, the new Disney+ show based on Gene Luen Yang's graphic novel of the same name. Yang, who is also a producer on the show says that "Hong's life epitomizes Asian American history... it shows the kind of progress that we've made,"
But as for what's next for Hong, he "fantasizes about a James Hong comic book series with his brand of sarcastic humor." That project sounds like it would be a perfect fit for a publisher that specializes in licensed properties (like Dynamite Entertainment). While I recognize that he doesn't possess the ample attributes of either
Bettie Page
or
Vampirella
, hopefully, someone from Dynamite is talking to Hong's people right now. C'mon, make this man's dream come true.
As to what a James Hong comic book would be like, well Dynamite has also done any number of titles starring public domain fictional characters (Lord of the Jungle, Dejah Thoris, John Carter, etc.), maybe it's finally time to revive Earl Derr Biggers' Charlie Chan. The star of comic books, comic strips and animated cartoons first appeared in the novel The House Without A Key which was published in 1925 and is now in the public domain; as are a number of the Charlie Chan movies.
I have to confess, I'm a Chan fan myself, thanks to many a Saturday afternoon spent watching those movies over and over again on a local UHF channel's Charlie Chan Theater. I realize that the Chan franchise is complicated and controversial and it's still contested among critics and academics as to whether he's a racist stereotype or not. What better way to rehabilitate the character than to have a version of him based on James Hong?
It would be fitting if Hong took up the role, given how back in the 1950s he had to endure the indignity of playing "Number One Son" Barry Chan to white actor J. Carrol Naish's Charlie in the syndicated TV series The New Adventures of Charlie Chan. DC Comics published a six-issue comic adaptation of the series written by John Broome and drawn by Sid Greene.
Singer Tina Turner, born Anna Mae Bullock, passed away on May 24, 2023 at the age of 83. I liked her music, but had no idea that she had a "comic book secret origin" until I found this piece online. Turner's autobiography, I, Tina: My Life Story, reveals both her stage name and signature look were inspired by her ex-husband Ike Turner's interest in comic book heroines. In the autobiography, Ike discusses how he was enthralled by "jungle goddesses," such as Sheena, Queen of the Jungle and Nyoka, from Saturday matinee movie serials. Tina's Wild Woman look was fashioned after those early action-adventure heroes who also appeared in Jungle Girl comics.
The opinions expressed in this column are solely those of the writer, and do not necessarily reflect the views of the editorial staff of ICv2.com.