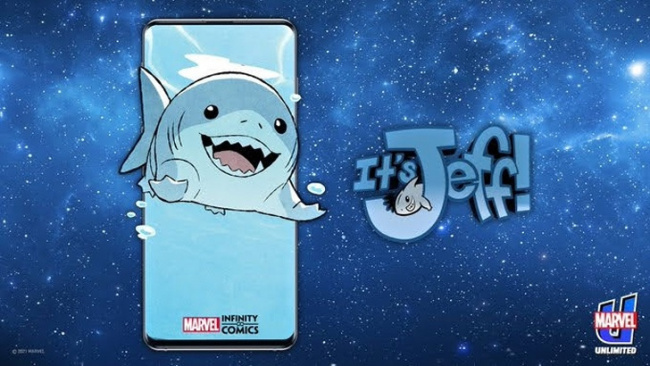 Confessions of a Comic Book Guy is a weekly column by Steve Bennett of Super-Fly Comics and Games in Yellow Springs, Ohio. This week, Bennett offers up his Webtoon selections for ICv2's Webtoon Week 2023.
This week, I'm celebrating ICv2 Webtoon Week 2023 and will be sharing my favorite Webtoons. Last year (see "Confessions Of A Comic Book Guy -- This Week in Webtoons"), I wrote about feeling overwhelmed by the sheer volume of Webtoons available and not knowing where to start. As a result, my picks were comic book adjacent, such online comics as Batman: Wayne Family Adventures, Big Ethel Energy, and the Marvel Infinity comic It's Jeff! (which was also one of my favorite comics of 2020). I'm happy to say that because of a couple of things, this year's picks have gotten a lot more diverse.
While all my attempts to get my family into comic books over the years have proven to be failures, they became avid readers of Webtoons all on their own and this year they've given me plenty of recommendations for titles I should check out. And recently, I received a smart phone as a gift, which has allowed me to read Webtoons the way they were meant to be read. It's a much better overall experience than using a laptop or tablet, though it did take some time to adjust to the constant scrolling and reading them panel by panel.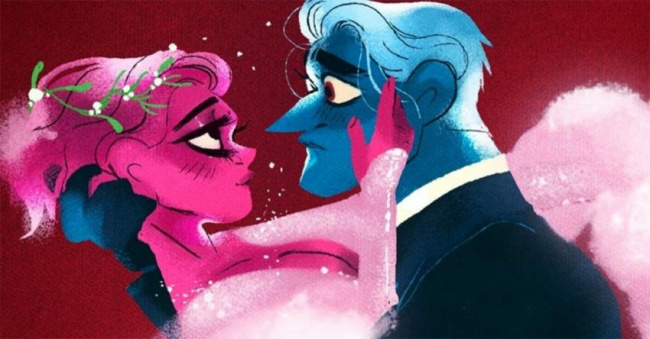 Lore Olympus
is a contemporary adaptation of Greek mythology, specifically the story of Persephone, the goddess of fertility, who was taken by Hades, the ruler of the underworld. Rachel Smythe's retelling humanizes and modernizes the Greek Gods, weaving the ancient tales into a captivating drama. Additionally, the artwork is visually striking, with unique color schemes that enhance the overall aesthetic.
Heartstopper
is a well-known YA LGBTQ+ Webtoon by Alice Oseman that's been adapted into a live-action Netflix series, with its second season premiering in August 2023. The story revolves around the romantic relationship between Charlie Spring and Nick Nelson, portrayed through Oseman's stark black-and-white art. The series is known for its realistic and relatable portrayal of relationships and after reading just a few chapters,
Heartstopper
has quickly become one of my personal favorites.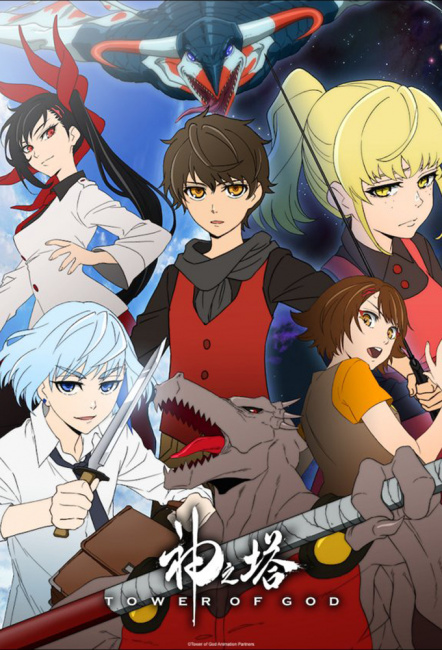 I've long loved manhwa, Korean comics, so I knew at least one of my Webtoon choices should be a Korean IP. And with its sky-high premise and striking art style, it wasn't hard choosing
Tower of God,
which has been adapted into a Crunchyroll original animated series.
Tower of God
is about a boy named Bam (which has nothing to do with Emeril Lagasse's signature all-purpose exclamation; it means "Night" or "Chestnut '' in Korean) who lives at the bottom of a strange tower with only his friend Rachel. When she enters the Tower itself he follows and learns if he ever wants to be reunited with her he'll have to reach the top, even though each level takes him to a different, dangerous world.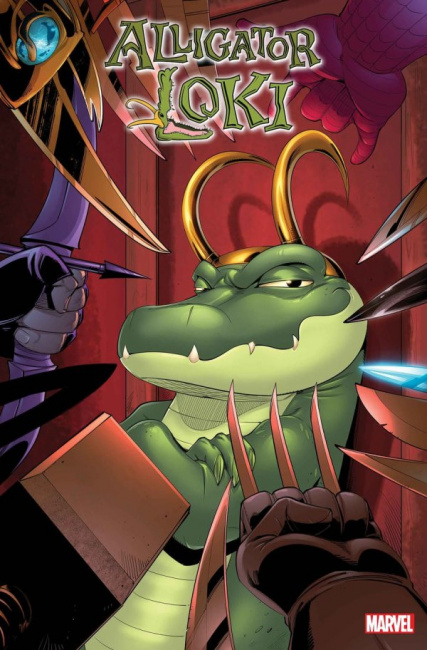 But while I still have enough room to mention a couple of outstanding Marvel Infinity comics, there's
Alligator Loki
by Alyssa Wong and Bob Quinn; a wordless comic featuring the adventures of the mischievous, utterly adorable apex predator as he wanders the Marvel Universe always on the lookout for food and attention. If you haven't read it online in September Marvel will release
Alligator Loki #1
, a print comic, which along with collecting his Infinity Comics series will also include a new story.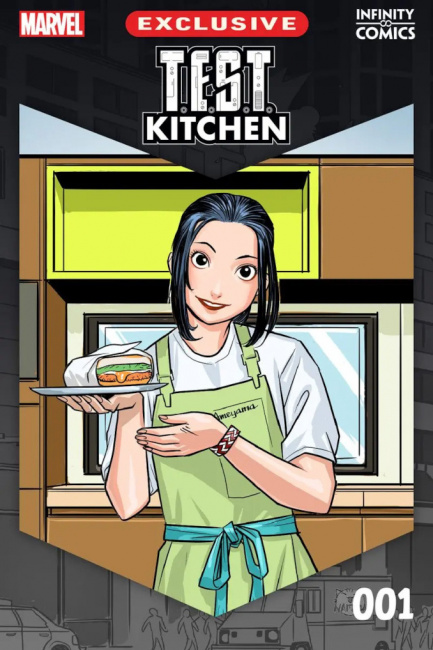 And finally, there's
T.E.S.T. Kitchen.
Written by chef Paul Eschbach and illustrated by artist E.J. Su, the story about food truck cook Anna Ameyama, who ends up working at Stark Industries after Iron Man accidentally crashes into her truck. No doubt due to the fact that it isn't about an adorable animal, like
Alligator Loki
or
It's Jeff!
T.E.S.T. Kitchen
hasn't gotten nearly the praise and appreciation it deserves, but I hope some of you will give it a look.
For more ICv2 Webtoon coverage, check out ICv2 Webtoon Week 2023.
The opinions expressed in this column are solely those of the writer, and do not necessarily reflect the views of the editorial staff of ICv2.com.