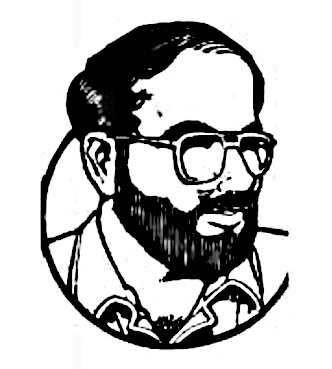 David Wheeler, longtime comics and game retailer and current CEO of Dragon's Lair Comics & Fantasy, a franchise operation with five stores in two states, shared this obituary for Mel Thompson.
Melchior Thompson passed away on June 25, 2023.
Mel came into the comics industry after a couple of decades of demographic work for mass market retailers, including home centers, home furnishing stores, supermarkets, drug stores, among others. He brought the knowledge and talents that he exercised for these major retailers to our industry and is believed to be the first person to use these scientific tools to help distributors and comics specialty retailers gain a better understanding of who our customers are.
His company, Melchior Thompson and Associates, provided its first work for the Direct Market in 1984. He consulted with individual retailers, helping them find the best locations for their stores by providing demographic data that included lifestyle segmentation and considered per household income, buying habits and many other details.
Mel received his Master's Degree in Regional Planning from Harvard University, which included additional graduate work at the Harvard Business School and at M.I.T.
Among his other work Mel developed Comtrac, a program for subscription and inventory management that was revolutionary. It debuted early in the 1990s or late 1980s. It was, "the first ordering and inventory control system…used in more than 500 stores throughout the United States, Canada, Europe and the Pacific Rim." One retailer recently remarked that they only ceased using it a few months ago.
Many retailers recounted long discussions that they had with Mel regarding the industry and how to make their stores stronger in Facebook forums. They also remembered him as a kind man who was generous with his time and insight.
Mel was pivotal in making our industry far more professional during a time when retailers were transitioning from pen and paper methods of tracking comic book sales to the computer systems that are widely used today.
He will be missed. I remember him very fondly and enjoyed the times I spent speaking with him many times and spending time with him. I would like to express my condolences, as well as those of many other retailers, to his family members and friends.
Some of the wording and information for this article came from the Comtrac website (via the Wayback Machine) and was written by Rich Gerlach, who worked with Mel for many years.
Thompson was a key figure in the growth of the comics Direct Market, which is celebrating its 50th anniversary this year. For more on Thompson, this important anniversary, and the history of the comics Direct Market, see "Comics Direct Market 50th Anniversary."

Do you have a Mel Thompson story or recolleciton? Share your memories with our readers –
click here
.