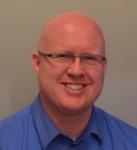 ICv2 sat down with Del Rey Manga Associate Publisher, Dallas Middaugh at San Diego Comic-Con to talk about trends in the U.S. manga market, the fall surge in releases, and Del Rey's upcoming collaborations:
The first question we wanted to ask is your take on the overall manga market so far in 2007.
I think the manga market is very healthy. If you judge just by our performance, we're very happy with how things are going at this point. The positive is the overall market is still experiencing double digit percentage growth every year. Even though we've seen that growth start to slow down, it's still a market that's growing at a rate that most other book categories would kill to be growing at. So that's a very positive thing for us.
I think all publishers are starting to encounter a similar problem -- there's a limit on the amount of shelf space available to us. I think that's really starting to affect buys and quantities that people will bring in. We're fortunate; we're in a position right now where we have no books that bookstores have not brought in so we're very happy about that.
For this Fall we counted 87 launches in the fall quarter, 32 of which are going to be yaoi. But focusing on just the number of launches and the number of titles we'll see in the second half of this year, what do you think that will do to the overall market -- will it grow it because there are more choices, or will it make it harder for consumers?
A little from column A, a little from column B. This is actually something I've been saying about manga publishing for a long time. Manga publishing is becoming just like every other segment of publishing--the more successful a publishing segment is, the more people want to publish in that segment. What that means is that you have a number of books that rise to the top. For us it's books like Negima and Tsubasa; for the market in general, clearly it's books like Naruto and Fruits Basket. Those books continue to do stronger and stronger and stronger, and our books are no exception to that.
You were asking if that's a problem for the consumer that there are too many books out there. As a reader of manga myself, I can't ever feel that that's a problem. I think when consumers have a wide variety of books to choose from, you can really publish a lot of different types of books to reach different tastes. I think for the most part it's a very positive thing, but there is a limit to the amount of shelf space in bookstores. And the more books that are published, the more we'll see a diffusion of sales for those mid- and lower level books.
What do you think the impact of the multiple volumes of Naruto coming out later this year will be--do you think that's going to have an impact on the market for other titles?
Yes. I really think it's inevitable and anybody that says it's not going to have an effect is fooling themselves. Viz is pushing into the market a large number of books that the market is very receptive to. What that's going to mean in the short term is people will be buying a lot of Naruto. I don't think it's going to have any effect in the long-term. I don't think the market is going to be radically different three months after the Naruto push, but for the fall period, there's going to be a lot of emphasis on Naruto.
We've been hearing that manga sales are down in Japan. Do you have any thoughts on the reasons for that and how that might apply to the U.S. down the road?
I believe the main reason for that is the advent of cell phones, and that's why they're such a key interest in Japan in distributing manga in the digital format. Ten years ago, if you were on a train in Tokyo, you would see easily half the people on the train reading manga. Today you will see those people on the train mostly interacting with their cell phones, whether they're reading, doing instant messaging or doing e-mail. It's a fairly logical extension to me that the manga sales would drop a bit, because in one of the main platforms for people to read it, they're now competing with something else. The thing is the manga market in Japan is decades older than our manga market here, and it's so mature that I think it's going to weather this drop just fine, and in the long term be just fine. If it's going to have any effect on us here, I think it's going to be on digital distribution of manga, because that is becoming so much more important in Japan, I think Japanese publishers are going to become much more open to that method of distribution in the U.S.
And what's Del Rey doing with digital distribution?
Nothing that we can announce at this point.
We've been talking about general trends, now let's talk about Del Rey. It looks like you've been announcing new licenses of manga from Japan, but you're also doing a couple high profile products with North American creators. I think the last time we spoke, we covered the Avril Lavigne book was just after release -- can you talk about what happened to that since April, has it continued to sell, and do you have any plans for additional projects with her?
The Avril Lavigne project has done well for us. It's been a strong seller for us, both volumes. The second one just came out last month, and it's going back for reprint. We're currently in discussion with her management to discuss whether we're going to continue that.
And you recently announced a deal with Dean Koontz.
That's going to be next summer.
What do you expect from that?
Dean Koontz is one of the most popular and successful American authors out there and Odd Thomas has turned out to be his most successful character. He's very quirky, and I think the type of character he is lends himself very well to manga stories. So we've got a great combination, we've got characters created by Dean Koontz, then we have a story that's been worked on by Queenie Chan and Dean Koontz together. Ultimately it's Queenie who's executing the book. In the manga world I think Queenie Chan is really accomplished, really talented, I think people are going to be happy with what they see. In the fiction publishing world, they don't come much bigger than Dean Koontz, so we have very high hopes for this book.
Are you going to do more of these North American collaborations?
Yeah, but not necessarily all manga. We have the Terry Brooks Shannara book coming out in a few months -- that's a big deal for us. That one has some manga influences to it, but isn't as much of a manga as the Dean Koontz-Queenie Chan Odd Thomas project is. Without giving away any specifics, the short answer is yes, we are looking for more of those collaborations.