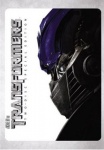 Figures compiled by the Digital Entertainment Group and released at the CES trade show in Las Vegas indicate that sales and rentals of DVDs declined some 2% to $23.7 billion in 2007. Earlier VideoScan had reported that unit sales of DVDs were down 5% for 2007, but sales of higher-priced TV-on-DVD units meant that the total for the DVD market in the U.S. declined only 3.6% from $16.6 billion to $16 billion. While the DVD market did experience its first decline, it still generated more sales in 2007 than music, videogames, or the theatrical box office. A strong fourth quarter limited the damage -- a midyear survey by VideoScan found that the market was down by 7.5% in unit sales.
The Top DVDS of 2007
According to the Redhill Group and Home Media Retailing Magazine Paramount's Transformers was the bestselling DVD of 2007 with sales of 13.7 million units followed by Happy Feet (13.5 million), Pirates of the Caribbean: At World's End (13.2 million), 300 (12.9 million), Shrek the Third (12.2 million), Ratatouille (12 million), Harry Potter and the Order of the Phoenix (10.1 million), The Departed (8.9 million), Night at the Museum (8.7 million), The Bourne Ultimatum (7.4 million).
The Conversion Factor
Note that the top-grossing box office film of 2007, Spider-Man 3, did not make the top 10 in DVD sales, a fact that highlights one of Hollywood's chief concerns with the declining DVD market, the average conversion rate of DVD sales in relation to box office, which fell 12% during 2007 -- something that some analysts attribute at least in part to the number of sequels (and threequels like Spider-Man 3). Films such as Happy Feet, 300, Ratatouille and The Departed all had a far higher conversion rate than Spidey 3.