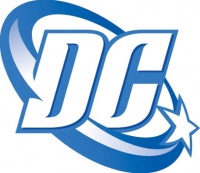 Comic Book Resources is reporting that John Nee, Senior V.P. of Business Development has resigned from DC Comics. CBR columnist Rich Johnston broke the story and CBR News claims to have received independent verification of Nee's resignation. ICv2 has not yet received answers to its queries to the publisher about this matter.
Nee came to DC along with the Wildstorm acquisition and was promoted to Senior V.P. of Product Development last September (see "John Nee Named Senior V.P."). In 2004 Nee oversaw the expansion of DC into the world of manga with the creation of the publisher's CMX imprint and in 2007 he was instrumental in arranging DC's investment in the Japanese publisher Flex Comics (see "DC Goes Mobile"). Nee is also credited with expanding DC's overseas operations in recent years.
If confirmed by DC, which is notoriously reticent when it comes to personnel matters, Nee's resignation would rank as something of a surprise since rumors of major changes that have swirled around the nation's oldest comic book publishing company in recent weeks have focused on others.