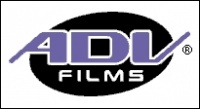 ICv2 recently caught up with John Ledford, CEO of A.D. Vision to talk about the market, ADV's changing strategy, and its plans for the future.
In Part Two of this two-part interview, we continue our discussion of the changing licensing environment in Japan, ADV's strategy for subbing vs. dubbing, and pricing and packaging; the status of its catalogue; the state of anime on American TV including the Anime Network, and ADV's plans for Blu-ray releases and for its product mix in the future.

In Part One, Leford talks about the current status at ADV; ADV's changing strategy; some new anime announcements; his assessment of the anime market in North America, and the changing licensing environment.
With fewer options for anime distribution in the U.S., what's the licensing environment in Japan?
Obviously the business is in flux, but there are plenty of reasons for optimism. Some big projects are coming down the pike, which are going to energize the core fanbase as well as the casual fan. Mainstream hits are good for everybody, because they bring people back to the DVD aisles.
I think there's also a growing awareness that now more than ever anime is an international business. There's a much more forward-looking attitude towards digital distribution, and that is positive for cutting down on piracy. Also I think everyone is working to shorten the gap between the Japanese and foreign release of new material, whether you're talking TV series or film-length features.
It's an exciting time. There are some big tent pole projects taking shape right now, and not a moment too soon.
What is ADV's subbed vs. dubbed strategy going forward, for all three brands (ADV, Sentai, Switchblade)--will ADV still be dubbing all titles into English, or will you also produce some subtitled only releases?
Well so far everything from Switchblade Pictures is subtitled-only. These are live action titles targeted for a niche audience that really isn't looking for English dialogue.
The previously-issued series we're distributing for Sentai will all carry their original English dubs. Amusement Park Media is already contracted with Sentai to provide an English track for the new Clannad, and so far that's the case with all the other new titles coming down the pike. That said it's always possible that we could issue sub-only anime, especially for super niche titles.
We're seeing a lot of variation in the retail price per episode among ADV releases, both between different titles and on the same title over time (some titles are being released in as many as three different packages over time). Can you talk about your pricing and packaging strategy going forward, both on ADV and Sentai releases?
First let me say that Sentai Filmworks sets its own prices and ADV has to work within the parameters we are given. We have an obligation to generate the most revenue possible. for our licensors and theirs. At the same time we're very sensitive to conditions at retail, and we want to price-competitive. There's no set formula, but I will say that for older properties and even classics the main challenge is just keeping the catalog on store shelves.
Today's retail environment is pretty ruthless. Shelf space is at a premium, and today's computer systems enable retailers to manage their inventory like never before. That's put pressure on the shelf life of all DVDs, but especially catalog titles. To keep classics in the stores, we have to be more creative than ever with new editions, new configurations, and -- when warranted -- new pricing.
How many anime properties does ADV have NA rights for, how many of them are in print, and what are your plans going forward for properties that are currently out of print?
As you know, the titles we licensed during our time with Sojitz are all gone. That's basically a year worth of output. The rest of ADV's catalog remains intact. I don't have the exact numbers handy but you're talking hundreds of properties and many thousands of hours of content.
Will ADV be distributing its releases on DTO sites?
Anime Network handles all our digital distribution, and you're going to be hearing a lot from them in coming weeks.
What's your assessment of the state of anime on American TV (in the wake of CN's cutbacks), and its impact on the category?
It's an interesting story. Clearly anime is here to stay. It's still a bedrock for tween programming, and more TV outlets than ever are starting (or restarting) anime programming blocs for teens and adults. So even with the changes at Cartoon Network, I think the overall picture is healthy.
For our own part, Anime Network is a very strong player in the VOD space. Viewership is strong, and we're making money.
I was hoping to get to the future of Anime Network? Will your new acquisitions be shown on it?
It's strange. Since we decided to focus on exclusively on video on demand, Anime Network's overall numbers have gone up! That's a reflection of the steady growth in VOD, but it also attests to the underlying strength of anime's fanbase. We talk a lot about the internet in terms of teens and tweens and digital delivery, but for a lot of older fans the convenience of VOD can't be beat. As long as we make it easy and convenient, people will pay for anime. Not just core fans either, but casual fans who might have left the hobby. Anime Network On Demand is a real success for that reason.
At least some if not all of the new content we're handling for DVD will also be made available on Anime Network. The actual programming decisions are made at the network level on a title by title basis.
What's the role of Blu-ray in ADV's plans?
Blu-ray is already an important part of the landscape, and inevitably it will be dominant. The question is simply one of "when."
DVD sales still comprise the most important income stream for our business. That's not likely to change any time soon. However we are tooling up for Blu-ray, developing our workflow and talking with our retail partners. We plan to issue our first Blu-ray releases next year. The pace and timing of our Blu-ray releases has a lot to do with the marketplace.
You're obviously taking ADV in some new directions. Where do you see the mix of your products (new anime releases, anime repackages, live action, other) a year from now?
I think diversity is the key to our future. We're broadening our content mix--at least within genre entertainment, which is our strength. Don't expect to see "How-To" videos or anything like that soon!
In a year's time you should see ADV working with more outside partners like Sentai and Switchblade, providing the same sort of localization and distribution services to a broader array of clients. In particular I think Amusement Park Media, our independent production company, will continue to diversify its business beyond anime or even filmed entertainment. There are some exciting opportunities taking shape that should keep our actors and contract employees busy for years to come, and I hope to talk about some of that with you soon.