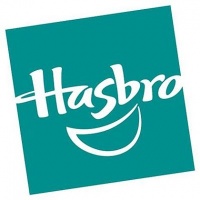 Hasbro, the nation's second largest toymaker, announced earnings of 89¢ per share, beating Wall St. expectations of 86¢, with contributions in the quarter from CCGs, board games, Iron Man, Star Wars, and Transformers. The company's stock price still fell on general fears that the recession will cause a slowdown in consumer spending in Q4, a period that is all-important for toy companies because of holiday sales.
Hasbro's revenues grew 6% year-over-year in Q3, and for the first time in quite a few quarters WotC's trading card games upped their contribution above previous performances. Brian Goldner, Hasbro's President and CEO told an audience of analysts on the company's Q3 earnings call that the games category was a significant contributor: "Traditional board games were up 7%, with a number of games performing well in the quarter, including Scrabble, Trivial Pursuit, Twister, and Guess Who. In our Wizards of the Coast trading card business, both Magic: The Gathering and Duel Masters were up significantly."
Boys' toys were up 7% for the quarter with strong performances from Star Wars, Transformers, and Iron Man, and Goldner made a special point about Old Shellhead, noting the success of the Iron Man DVD and pointing out: "We have found that DVDs are an important driver of sales as they bring new consumers into the franchise, which bodes well for the upcoming holiday season. Iron Man will exceed our original expectations for the year."
Goldner looked ahead to the summer of 2009 during which Hasbro will have three potential blockbuster movies driving sales starting with X-Men Origins: Wolverine and continuing with two movies based on Hasbro-owned properties, Transformers 2: Revenge of the Fallen and G.I. Joe: The Rise of Cobra.
Still the dismal outlook for the coming holiday season put a damper on Hasbro's expectations for Q4 even though price favors their products. "With the majority of our products selling for $20 or less at retail, we have historically been recession-resistant," Goldner said.
As Hasbro CFO David Hargreaves remarked during the earnings call (using an excess of qualifiers), the company still expects to do well during the coming holiday season, but "I think it's just maybe perhaps not as good as we thought it would be two months ago."
One other interesting item from the conference call came in response to a question about when Hasbro's various investment initiatives were going to start paying off. The first thing CFO David Hargreaves mentioned was the revenue potential at the recently restructured Wizards of the Coast digital initiative (see "WotC Pulls the Plug on Gleemax"). "I think in terms of the Wizards of the Coast digital initiative, we should have revenue coming on tap," he said. "I think we are going out with a subscription based site there" (see "4th Edition D&D Insider"). D&D Insider has launched with limited functionality and a lower than anticipated subscription fee, with more features and higher prices to follow.