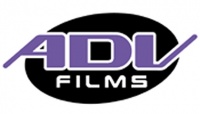 ADV has announced a new business model under which it will function as a "localizer," packager, and distributor for Sentai Filmworks (anime) and Switchblade Pictures (live action—see "Interview With John Ledford, Part I"). ICv2 talked with Chris Oarr about ADV's aggressive release schedule for a dozen Switchblade live action films, which will be released at a rate of one per week starting on November 11th (see "ADV Preps Switchblade Slate").
How does the audience for the Asian Shock Cinema live action titles you are distributing differ from the anime audience (or does it)?
As you'd expect, there is some overlap. People get into anime for all kinds of reasons, including just love of good spectacle. Switchblade Pictures has a lot of spectacle to offer!
How will ADV's marketing for the Switchblade titles differ from the marketing you will be doing for your anime releases?
A little different outreach. The audience isn't as socially cohesive as anime, and there aren't the kind of big mega-sites like animenewsnetwork.com or animeondvd.com. You have the equivalent of 'casual' fans buying a lot of this stuff, so a lot has to do with packaging and placement. If they see it, and it looks neat, they'll pick it up.
Do you think that Asian Shock Cinema titles offer independent retailers opportunities that other more mainstream DVDs don't? If so, why?
Yes, I think Switchblade Pictures has a lot of potential in the direct market, because the material we're talking about here isn't available at your Walmart. It's fresh and a little over the top and packs a lot of appeal for fans that patronize the hobby channel.
Is ADV creating or distributing posters or other POP material for the Switchblade films that retailers could use to sell them?
We're batting around some ideas, including in-store events with some of the Switchblade scream queens. Many of these actresses are pretty well known in Japan and have a core fan base here. Direct market retailers would be a big part of that campaign.
Are you planning any sort of digital delivery of the Switchblade material?
We're looking at some options but nothing definite yet.
Does ADV have input in deciding which titles it will distribute for Switchblade?
Well they're completely independent, so no.
Does ADV, which certainly has done a great job of packaging its anime releases, have any input in terms of package design to make these titles stand out at rental or retail?
One of the services we provide Switchblade Pictures is packaging.
How large is the North American market for Asian Shock Cinema—how does it compare in size to the anime market? Do you know roughly the sales number of the best-selling J-sploitation title to date?
Sorry I don't have useful numbers for this.
Do you anticipate any problems getting any of the Switchblade titles into Canada?
No. While some titles have nudity and adult situations there's no XXX content.
Is getting video rental stores to carry the Switchblade titles key to getting them noticed? How do you reach the rental market?
In brick and mortar retail, I think the independents work harder on genre entertainment. They'll be a big part of Switchblade's success. Also the online rentailers like Netflix.
Any chance of Blu-ray editions of Switchblade releases in 2009?
It's possible but nothing's been set.
Can you explain the different MSRPs for the various Switchblade releases--they don't appear to be based on length?
Switchblade Pictures sets MSRP; we're just distributors.
What drives the J-sploitation market—do fans go for directors or stars or just the bizarre stories?
I think more the latter, but it's always possible for a director to develop a following especially in genre entertainment.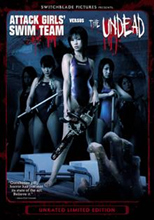 Have directors such as Koji Kawano (Cruel Restaurant, Attack Girls Swim Team vs. the Undead) developed cult followings?
Well we hope to help that process along by making the DVDs available legally. Kawano has gotten some great notices, most recently in Asian Cult Cinema for Attack Girls.
Are any of the first wave of Switchblade titles based on manga or anime?
Gluttenous is based on a long-running manga about the world of competitive eating.
Are the first wave of Switchblade films all from Japan? Do you plan to distribute titles from Korea, China, or Thailand?
Everything so far is from Japan. Can't say 'never' on the other countries.